When one of Utah's six seats in Congress opens up, it usually unleashes a flood of candidates hoping to pack their bags for Washington, D.C. Since 2017, three races for vacant congressional seats in Utah saw a dozen Republicans throw their hats into the ring. The upcoming vacancy in Utah's 2nd Congressional District following Rep. Chris Stewart's resignation should be no exception.
The district — which stretches along Utah's western and southern borders, dissecting Great Salt Lake and running south to St. George — is Republican heavy, with GOP voters outnumbering Democrats by more than 3-1. Stewart won his 2022 re-election contest by 25 points.
Dave Wasserman of the Cook Political Report says it's much more likely than not that the GOP will retain control of the seat after Stewart resigns.
"It's early, but the question isn't whether a Republican will succeed Stewart; it's what type of Republican will succeed him," Wasserman says.
The Cook Partisan Voter Index, which measures how a congressional district performs compared to the nation as a whole, rates Utah's 2nd District as R+11.
Despite that overwhelming Republican advantage, wacky things can happen in special elections. It's rare, but a compacted timeline and crowded field sometimes lead to surprising outcomes.
There were nine special U.S. House elections in 2022. Democrat Mary Peltola pulled off a stunner when she won the special election to replace longtime Alaska Republican Don Young in 2022. That same year, Republicans flipped control of a Texas congressional seat from Democrats when Mayra Flores won the race to replace Filemon Vela.
[READ: What happens to U.S. Rep. Chris Stewart's seat after he resigns from Congress?]
The official date of Stewart's resignation and the special election to pick his replacement have yet to be announced, but the number of potential candidates is already growing. Gov. Spencer Cox has seven days after Stewart's resignation to outline the timeline for that election.
Stewart, a 62-year-old U.S. Air Force veteran, confirmed Wednesday that he would be leaving the U.S. House Representatives to due to his wife's unspecified health concerns. That announcement came the day after The Salt Lake Tribune first reported Stewart's plan to leave Congress.
Elected Officials
Several current officeholders are looking hard at running for Stewart's seat. That makes some sense because most of them would not have to give up their current seat to run, especially members of the Legislature.
Sen. Todd Weiler, R-Woods Cross, tells The Salt Lake Tribune he's interested but hasn't had much time to consider the possibility.
"I'm looking at it, but it's still very preliminary," Weiler said.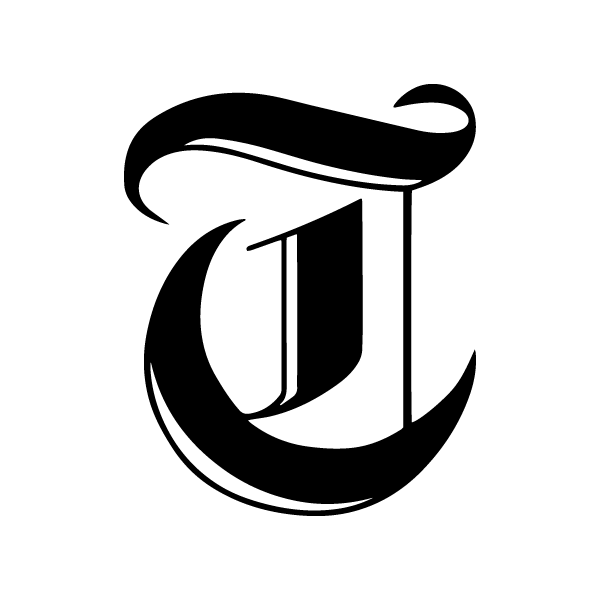 Subscribe To The Daily Buzz Newsletter

Get the latest news by subscribing to our The Daily Buzz newsletter. Enter your email below to receive more stories like these right to your inbox.
Other legislators said to be considering a run to replace Stewart include Sen. Mike Kennedy, R-Alpine and Sen. Dan McCay, R-Riverton.
Kennedy, who lost the Republican U.S. Senate primary to Romney in 2018, tells The Tribune he's being encouraged to take another shot at Congress.
"While no decisions have been made, my goal is to be where I can make the most positive impact for Utah, protecting our freedoms and working with others to shape a future that upholds our principles and benefits all Utahns," Kennedy said.
Rep. Walt Brooks, R-St. George, was considering a campaign but decided against it.
"I did give it some thought but decided to stay in the Legislature," Brooks said in a text message on Wednesday.
Republican Salt Lake County Council member Aimee Winder Newton is another name being bandied about as a possible candidate to replace Stewart. In her 2020 campaign for governor, Winder Newton did not make the GOP primary ballot, finishing in third place at the Republican convention. Winder Newton acknowledged on Wednesday she was considering a campaign to replace Stewart.
Davis County Commissioner Bob Stevenson, who was defeated by Rep. Blake Moore in the 2020 GOP 1st Congressional District primary election, has also been floated as a potential candidate.
There has been some speculation that Riverton Mayor Trent Staggs, who launched a campaign for the U.S. Senate seat currently held by Sen. Mitt Romney last week, may pivot away from that quest to run for Stewart's seat. Staggs promptly threw cold water on that idea.
"I'm committed to the U.S. Senate race," Staggs said tersely.
[READ: 'Not a finer person than Chris Stewart,' says Jason Chaffetz, who also left the U.S. House early]
Another bite at the apple
Two Republicans who fell short in their congressional bids last year may be considering another shot.
Former state Rep. Becky Edwards finished second in the GOP primary race against Sen. Mike Lee in 2022. When news of Stewart's resignation broke, her son Matthew quickly took to Twitter to float her name as a candidate.
"Is that @utahbecky music?!" Edwards said, referencing his mother's Twitter handle.
Additionally, a website soliciting support for an Edwards candidacy, WeNeedBecky.com, was registered and published online Wednesday afternoon.
Edwards, who did not respond to questions on Wednesday, told KSL that she intends to run.
Erin Rider, who lost to Stewart in the 2nd District GOP primary in 2022, says running again is possible, but she's focused on her newly formed political action committee.
"Right now, I am focused on leading the Utah Women Lead PAC and helping conservative women succeed in running for office, but I am keeping my options open for a potential race, including for the Second District," Rider said.
Kathleen Anderson, who unsuccessfully ran for Congress in Utah's 4th Congressional district in 2020, tells The Tribune she's also weighing getting into the race.
"I've had lots of people reach out to me today encouraging me to run. I'm giving it serious thought and consideration, but have not made a decision," Anderson said in a text message.
Anderson's husband, Rob, was the Chair of the Utah Republican Party from 2017 to 2019.
McMullin Redux?
Could Evan McMullin be a contender in a special election? His performance in the 2022 U.S. Senate race against Republican Mike Lee suggests he might.
McMullin garnered nearly 43% of the vote against Lee in the 2nd District in 2022, far better than any non-Republican candidate fared in recent history. While McMullin could not be reached for comment, some of his close associates told The Tribune he's being encouraged to run.
Former public officeholders
There may be a few Republicans who may see the special election as a chance to return to elected office.
Former Utah House Speaker Greg Hughes is eyeing a return to the campaign trail. His 2020 bid for governor fell short when he finished 3rd in the GOP primary election that year. Hughes was unavailable for comment, but a close associate confirmed he was seriously considering a bid.
Former state Rep. Kim Coleman has also been mentioned as a potential candidate. In 2020 she finished second behind Rep. Burgess Owens in the GOP 4th congressional district primary.
Southern Utah
The 2nd Congressional District is the state's largest, covering more than 40,000 square miles, placing large parts of Salt Lake City and West Valley City in the same district as St. George.
Utah has not had a representative in Congress who hailed from the southern part of the state in recent memory, but Stewart's resignation could change that.
Current Utah GOP vice chairman Jordan Hess, who hails from St. George, is seriously considering launching a bid for Stewart's seat but has not made a final decision.
"The 2nd Congressional District deserves to be represented by someone who can represent the entire district. My family is from Davis County. I was born in Bountiful. I now live in Washington County. That puts me in a unique position to speak for the people of Utah's CD2 in Congress," Hess said.
Hess could be joined in the race by Washington County Commissioner Adam Snow, who served as Stewart's southern Utah director for more than five years.
Snow acknowledged running for his former boss's seat is tempting.
"I have extensive experience with federal issues, and I think it is time for Southern and rural Utah to have representation in Washington, D.C.," Snow said.
The Mike Lee connection
A pair of former staffers for Sen. Mike Lee could jump into the race to replace Stewart.
Derek Brown, a former Utah legislator who resigned in 2014 to take a job as deputy chief of staff for Sen. Mike Lee, says running is a possibility.
"I'm looking at it and having conversations, but haven't decided anything at this point," Brown said.
Brown also served as chair of the Utah State Republican Party for two years, from 2019 to 2021.
The current Utah GOP chair, Rob Axson, is also rumored to be considering a campaign. Axson worked in Sen. Lee's office for more than 12 years, most recently as Lee's state director.
The Democrats
At least three Democrats are thinking about taking a shot at Stewart's seat in the special election.
Kael Weston said Wednesday on Twitter he was "seriously considering" launching another run at Congress.
Weston was defeated by Stewart in 2020 by more than 20 percentage points.
Nick Mitchell, who lost to Stewart by over 30 points in 2022, also said he was eyeing the upcoming special election.
"Regarding the special election, my family and I are considering the best decision for ourselves and the people of Utah," Mitchell posted.
Utah state Sen. Kathleen Riebe, D-Cottonwood Heights, is also said to be mulling launching a campaign.
One Democrat who probably won't join the fray is former congressman Ben McAdams. He tells The Tribune he has no appetite for another campaign right now.
"I'm interested in returning to public service sometime in the future, but I'm prioritizing spending time with my wife and family at the moment," McAdams said.
The outsiders
The race is likely to attract some political rookies, too.
Entrepreneur Brad Bonham has been suggested as a potential candidate. If he decided to run, Bonham would likely have considerable financial resources for a campaign at his disposal, which could be an advantage in a crowded field.
Another newcomer who could jump into the race is Henry Eyring, the grandson of Henry B. Eyring, second counselor in the First Presidency of The Church of Jesus Christ of Latter-day Saints.
Editor's note • Becky Edwards joined The Salt Lake Tribune Editorial Board in January 2023. Elected officials and those running for public office are prohibited from serving on the editorial board.
Update, June 1, 4:00 p.m. • This story has been updated to include more Uthans who are considering a run in the special election.