Weber County is the latest local government to create an inland port industrial project, and it's right next to the Great Salt Lake's drying lakebed and critical wetlands.
The Weber County Commission unanimously approved the 903-acre site earlier this month. To the south lies the state-owned Ogden Bay Wildlife Management area, one of the lake's largest managed wetland complexes, which provides critical habitat for millions of migratory birds. To the north lies a Union Pacific rail line, which continues west and bisects the lake via a rock-filled causeway — the same causeway state managers have used since last year to keep salinity levels from spiking and killing off all the lake's keystone species.
Commissioner Jim Harvey implied the port development could reignite the Ogden area's long economic history tied to rail.
"Some of the wise, philanthropic men of days gone by that helped build America," he said at an Aug. 8 meeting, "saw the greatest place they could put a transcontinental railroad is right here in our fair county."
But like most of the port projects proposed to date, the site includes some of the state's few remaining wetlands, which have rapidly disappeared across the West as they get paved over for development.
"The Weber County location is extremely disturbing," said Deeda Seed, a staffer with the Center for Biological Diversity.
The Center is trying to map port projects around the state and overlay them with potential wetlands in the Great Salt Lake's watershed.
The main port project in Salt Lake City's northwest quadrant contains some of Salt Lake County's few remaining Great Salt Lake wetlands. A port proposed in Tooele County has Great Salt Lake wetlands as well. In Box Elder County, an approved port complex lies half a mile from the Bear River Migratory Bird Refuge. And a port site near the Brigham City airport is "basically all wetlands," Seed said.
The Inland Port Authority (UIPA) has confirmed a port project in Spanish Fork has wetlands near Utah Lake, which connects to the Great Salt Lake via the Jordan River. And the new Weber County project sits adjacent to the Weber River estuary, where it flows into the shrinking saline lake.
"You shouldn't be intentionally subsidizing development next to a globally important bird area," Seed said. "You also shouldn't be building on the shores of the Great Salt Lake."
The 'most environmentally friendly port' in the country?
UIPA has retooled its focus to support developments which encourage moving goods with trains instead of trucks. That's why port projects keep popping up around wetlands, according to UIPA Executive Director Ben Hart.
"If [only] I could go back 150 years ago and change things," Hart said. "[Back then], someone decided to build all the rail in the state along the wetlands. I think their intuition was no one is ever going to want, no one is gong to need [them]. So it seems every project area we run into this issue."
When communities invite UIPA in to create port projects, its staffers conduct an environmental review which includes identifying wetlands, Hart said. The quasi-governmental agency plans to persuade developers to preserve wetlands on their properties.
But, Hart acknowledged, UIPA doesn't have the authority to require wetland protection. It provides incentives.
"The advantage of having the inland port involved is [we're] very aware and responsive to this topic," Hart said, noting that the zoning and developers are already in place, regardless of UIPA's inclusion.
"[We're] an organization that has a strong desire to be good environmental stewards," Hart said, "and protect areas like this."
Seed, however, said UIPA hasn't been effective in getting developers to reign in environmental destruction in Salt Lake City's northwest quadrant, its original port jurisdictional area.
"There's nothing sustainable about anything they're doing there," Seed said. "It's every developer building warehouses as fast as they can."
Wetlands aren't just important for birds. They absorb and buffer impacts from flooding. They clean water of contaminants. They prevent erosion and provide sites for recreation.
State lawmakers have earmarked nearly a half-billion dollars in conservation efforts meant to save the Great Salt Lake and its vital ecology. They also created The Great Salt Lake Watershed Enhancement Trust, charged with identifying projects and figuring out how to manage some of those funds. Last month, the trust announced it would dedicate $10 million to wetland protection.
At the same time, the port authority is potentially funneling millions more to developments that could result in significant wetland degradation.
"It really does seem contradictory," said Heather Dove, president of Great Salt Lake Audubon.
Development along the Wasatch Front has wrecked a sizable amount of wetland and bird foraging grounds, Dove said. What's now a sea of warehouses and parking lots in the northwest quadrant once severed as "prime" upland habitat and playas, she said. Before that, the Legacy Highway and the housing developments it supported caused the disappearance of farms and open space near the lake's eastern shore.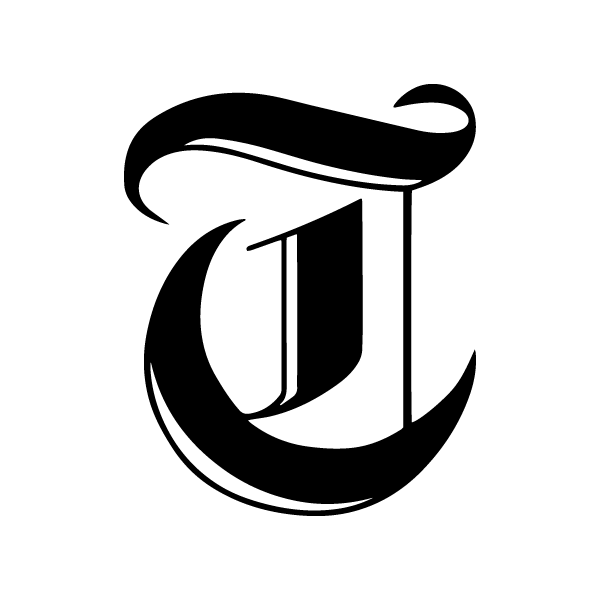 Subscribe To Open Lands Newsletter

Get the latest news by subscribing to our Open Lands newsletter. Enter your email below to receive more stories like these right to your inbox.
"We have lost so much habitat, so many wetlands, in the last 10 years it's just shocking," Dove said.
Lake and environmental advocates held a port protest on Capitol Hill Thursday at the same time Gov. Spencer Cox held his monthly news conference.
Ask by a reporter whether the state should support port projects so close to the lake, even as it struggles with water shortages and overconsumption, Cox said he was confident in UIPA's leadership.
"This is going to be the most environmentally friendly inland port anywhere in the country," Cox said. "It's something we're all committed to and working toward."
Seed called the governor's statement "absurd."
"Gov. Cox clearly doesn't understand what's going on," she said. "There's no evidence that's the case."
The latest port proposal in Weber County, which UIPA has yet to review, "is the most shocking of them all," Seed said.
What we know about plans for the Weber County port
Details remain scarce about the developers eyeing Weber County for port development, or the businesses county officials want to attract.
The property includes three large parcels owned by "LITCHFIELD CAPITAL LLC." The owner shares an address with Arizona-based Bela Flor, a housing developer.
Commission Chair Gage Froerer voted to form UIPA in 2018 while serving as a representative in the Utah Legislature. He said he lobbied to have the original port located in western Weber County instead of Salt Lake City.
"We had the acreage and we had the political environment," Froerer said in an interview, "that would have encouraged that [unlike] what's gone on in Salt Lake."
UIPA's wresting the northwest quadrant from Salt Lake City's control resulted in lawsuits, public spats and protests that sometimes resulted in arrests. The smaller ports emerging across Utah have generated far less local unrest. The Weber County Commission's port approval appears to have largely flown under the local community's radar.
Froerer, a prominent Utah real estate broker, said the 900 acres they approved this month are just the first phase of a larger 6,000-acre industrial development envisioned for the west side of the county, extending north of the Ogden Bay wetland complex.
"West Weber 'mega site' is what we've called it over last four or five years," he said.
Regarding impacts to the Great Salt Lake, Froerer said the county will prioritize businesses that don't use a lot of water.
"It could be high tech, it could be computer centers, it could be a number of different things," he said when asked for examples. "It wouldn't be heavy manufacturing that are high water users."
He added the development will include new water and sewer lines.
"We have a sewer district that right now has the ability to discharge into the Great Salt Lake," Froerer said. "We'll have the ability to add more water to Great Salt Lake that's been treated."
A Great Salt Lake Strike Team report released earlier this year found human and natural water consumption caused 73% of the lake's current dire state, while climate change and natural variation in precipitation account for much smaller fractions.
Cities, farmers and mineral extractors in the lake's watershed divert and deplete more than 2 million acre-feet per year. Municipal and industrial developments currently use 381,000 acre-feet that would otherwise reach the Great Salt Lake and its wetlands.
This article is published through The Great Salt Lake Collaborative: A Solutions Journalism Initiative, a partnership of news, education and media organizations that aims to inform readers about the Great Salt Lake.