Compass Minerals has clapped back against allegations it improperly extracted lithium from the Great Salt Lake and inappropriately forged major deals to produce the material, but state policymakers aren't convinced.
The company claims it already has leases allowing it to pull lithium from the lake, which legislators and resource managers adamantly deny. Utah officials have further raised concerns about the amount of water ramped-up mining operations will require, and the toll it would take on the already desiccated lake. And when Compass issued a letter late last week calling recent assertions "factually incorrect" and "technically incorrect," it apparently further stoked lawmakers' ire. They're now looking at more restrictions to reel in lake-based mining.
"I would like to see Compass step up and do more for the lake," said Rep. Mike Schultz, R-Hooper, the House majority leader. "Right now all I feel Compass is doing is take, take, take, take."
Representatives with Kansas-based Compass Minerals said in an interview their operation is both legal and looking out for the best interests of the imperiled Great Salt Lake.
"This is a great project," said CEO Kevin Crutchfield. "We think it's great for Compass, great for the community and, ultimately, great for Utah as well."
Demand for batteries has made lithium prices surge in recent years, with producers eyeing the Great Salt Lake as an untapped treasure trove. Companies "mine" the lake by pumping its water into shallow evaporation ponds, concentrating its brine with natural heat and sunlight, then pulling out the desired minerals. There's no denying the process uses a lot of water.
With that in mind, lawmakers established policies over the winter to ensure extraction of new minerals like lithium has no adverse affects on the lake, which has hovered on the brink of collapse in recent years due to overconsumption, and to guarantee the state receives adequate compensation for the material.
"We owe it to the taxpayers of the state of Utah to be good stewards of their resources," said Rep. Casey Snider, R-Paradise, who sponsored HB513, the bill codifying those requirements.
Does a lease to mine "salt" cover all the lake's minerals?
Officials with the Division of Forestry, Fire and State Lands (FFSL) have been busy drafting rules and royalty structures to ensure new policies are enforced. In the meantime, they have issued no permits or approvals to mine lithium at the Great Salt Lake.
Still, Compass announced in May it had inked a "binding multiyear" agreement to supply Ford Motor Company with 40% of the battery-grade material produced from its plant on the lake near Ogden. It announced a similar agreement with LG Energy Solution, signed late last year. It also claims it will produce 11,000 metric tons of the stuff — more than twice the amount getting cranked out at the nation's largest operational lithium mine — by 2025.
Although the company has not received a green light from the state, Crutchfield denies news of their agreements with Ford and LG was premature.
"Lithium companies do this on a regular basis," Crutchfield said. "You don't want to enter into a market where you don't have preexisting arrangements."
But the announcement came to the surprise of Utah policymakers. When Snider raised questions about Compass's claims in a legislative hearing last week, FFSL Director Jamie Barnes explained the state has no process in place or royalty agreements allowing extractors to pull lithium from the lake, and that a pilot project Compass touted proving it could produce the material occurred without the state's consent.
In a letter issued hours after The Salt Lake Tribune published a story outlining some of those concerns, Crutchfield said he felt "both surprised and deeply disappointed by representations made" in the discussions, and took umbrage with Barnes and Snider implying Compass acted "wrongly" and "contrary to law." He called Barnes's statements "incorrect." He bristled at the suggestion their pilot lithium test was "covert."
He said state lawmakers and regulators shouldn't have been bewildered by the company's lithium agreements and pilot projects. Compass has posted regular investor news releases on its website and filed reports with the U.S. Securities and Exchange Commission, Crutchfield noted.
"Frankly, the transparency we demonstrated was counterproductive to us," Crutchfield told The Tribune, "because it started informing others about what we were doing."
The company has several existing lease and royalty agreements on the Great Salt Lake that legally allow it to harvest "salts" as well, the CEO claimed. Lithium technically falls under that criteria, he said.
"It's a salt at the end of the day," he said.
But Schultz called the assertion "absolutely ludicrous."
"They have to have an agreement for each mineral or product they take out of that lake," the lawmaker said.
Barnes, the director of FFSL, pointed out the company's own technical report on lithium, submitted to the SEC in 2022, notes it "must" modify its royalty agreement to mine the mineral.
"Compass chose to attack the division and challenge the creditability of my statement," Barnes said, which she called "unfortunate" and "disappointing."
She said her division has engaged in regular talks with Compass about lithium since 2021.
"We were in agreement on both sides that they needed to come to the table with us and get a royalty agreement for lithium," Barnes said. "That's never been a question."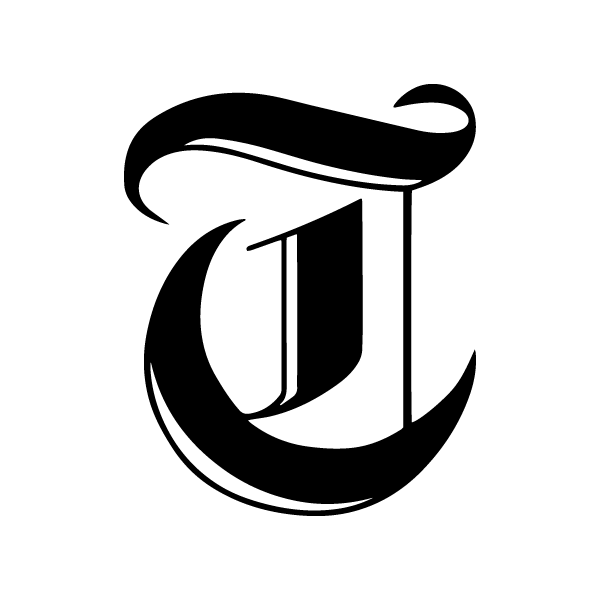 Subscribe To Open Lands Newsletter

Get the latest news by subscribing to our Open Lands newsletter. Enter your email below to receive more stories like these right to your inbox.
Snider said mineral extraction companies have known lithium "was off the table" without a royalty agreement since at least last year. He added that years-old existing leases didn't contemplate using a material like lithium at the scale Compass has asserted, especially with the lake dropping to dangerously low levels. The company claims it will produce an astounding 35,000 metric tons by the time it's "fully operational."
"Compass is out of compliance," Snider said, "and needs to be working with the state of Utah instead of finding ways to cheat the taxpayer."
Lawmakers contemplate a crackdown
The bill Snider passed this year requires companies to mitigate any water depletions to the Great Salt Lake for any new materials they start harvesting, including lithium. It also requires extractors to pay a severance tax on any new materials recovered from the lake, treating them the same as other resources mined in the state like oil and gas.
Schultz said he's working on a bill that places further restrictions on Great Salt Lake mineral extractors. He plans to impose severance taxes on lake materials companies are already profiting from, like magnesium, potash for fertilizer and road salt. He wants to raise royalties paid for those products, too.
"The whole dust-up around lithium," Shultz said, "it's really uncovered and brought to our attention how bad some of the agreements are for the state of Utah."
FFSL traditionally collects round $10 million each year from lake extractors, which is invested back into improving the lake's health and other state lands. But the miners are raking in "hundreds of millions" more off the lake's resources, Schultz said. And many of the existing leases were signed decades ago, before the state faced its present water crisis.
"The damage ... current operations are doing to the lake," Schultz said, "is something many of us are just starting to wrap our heads around."
The lawmaker further intends to impose caps on how much material companies can remove from the lake, be it lithium or existing products, which may put a dent in Compass's lofty claims it will produce 35,000 metric tons of the material each year. Schultz said his bill will also explore how the state can impose limits on the amount of water extraction companies use.
"Once they use that water," he said, "it's depleted. It's gone. It doesn't end up back in the lake."
Compass has used an average of 145,000 acre-feet in recent years, although it diverted about half that last year, when the Great Salt Lake sunk to a record low. An acre-foot is enough water to supply around two households in the West for a year. The company has rights to 428,000 acre-feet, however, and with the value of lithium exploding, Schultz worried Compass might use significantly more than its current operations to cash in on the market.
"Under current statute and current law," Schultz said, "they have the right to deplete and use that water until it's the last drop left in the lake."
It could all offset small wins lawmakers have worked to secure for the Great Salt Lake, like a permanent donation of 20,000 acre-feet from The Church of Jesus Christ of Latter-day Saints, or significant conservation measures adopted by cities in the lake's watershed.
Representatives with Compass noted their evaporation process results in less pollution and environmental impact than traditional hard rock mining. They acknowledged their lithium production will lead to more water use, but they emphasized they have a right to use that water.
"The amount of brine we'd be extracting," said Chris Yandell, the company's head of lithium, "is the same amount of brine in our water rights today."
The company has rights to pump 156,000 acre-feet a year from the lake's north arm, which it is actively using. A rock-filled causeway has essentially cut that half off from in inflows of new water, making it so hypersaline the water can no longer hold all the minerals, which precipitate out as salt crystals. It sits only a few inches higher than the record-low elevation the lake hit last year.
Compass also has rights to 205,000 acre-feet in the south arm of the lake, which state resource managers sealed off from the north arm last year to keep salinity levels from spiking and killing off keystone species in the ecosystem, like brine flies and brine shrimp. The company is not consuming its rights to that water as of now, a spokesperson confirmed. But it discharges unused salts harvested from the north arm to the south arm.
Schultz wondered whether those releases artificially raise salinity concentrations in the south, exacerbating the lake's problems.
"I understand Compass's position, they've got a financial interest they're trying to protect," the lawmaker said. "But we have a state asset ... that's dwindling and we need to protect. That comes in at a higher priority than their financial profits."
This article is published through The Great Salt Lake Collaborative: A Solutions Journalism Initiative, a partnership of news, education and media organizations that aims to inform readers about the Great Salt Lake.