The Utah Inland Port Authority (UIPA) continues to shell out millions each year to rent two largely vacant lots, and its leadership doesn't know what to do with them.
Previous UIPA executives signed leases for a proposed truck-to-train cargo transloading facility and a semitruck parking lot in 2021, agreeing to pay tens of thousands of dollars each month for a decade or more. Although the port authority has since walked back plans for the two properties, it can't get out of its pricey contracts.
"Those are a heavy financial burden that, quite frankly, I wish we didn't have to pay," said UIPA Executive Director Ben Hart.
Hart took over the controversial, quasi-governmental entity in August 2022 after lawmakers restructured its leadership, frustrated with UIPA's lack of progress and questionable deals.
Jack Hedge, the port authority's former executive director, first entered into a lease obligation with real estate developers Gardner Batt and The Boyer Co. in January 2021. Under that agreement, UIPA agreed to pay up to $120,000 a month over the course of 40 years for two lots totaling 41.6 acres at 1100 South and 5600 West in Salt Lake City's northwest quadrant.
The developers stood to make millions more in public funds by building UIPA's transloading facility, meant to be the heart of the port's operations, and leasing it back to the port authority. Logistics experts, however, have noted Utah probably doesn't receive enough rail freight to justify investment in transloading, including the $50 million facility proposed for the Boyer-Gardner property.
Those plans are no longer on the table, Hart has said. But he confirmed UIPA continues to pay Gardner and Boyer $120,000 a month.
"We are pursuing users for that property," Hart said. "We don't want just any users, we want users who are a good fit with the philosophy of the new port and what the community needs."
The second lease was inked by UIPA's former chief operating officer, Jill Flygare, in November 2021. That contract locks the port authority into paying up to $155,000 per month for an old livestock feed warehouse and associated 23-acre parking lot for a term of 10 years. Chicago-based developer Industrial Outdoor Ventures, or IOV, announced it had purchased the site, located at 5 S. 5100 West, in February 2021.
UIPA currently pays "SNL IOV SLC Owner LLC" $150,000 in rent each month. It has supplemented those payments since last fall through a "flexible" sublease with BioFire, Hart said, which pays $55,000 monthly to use the building.
The port authority's previous executives intended to use the lot as a site for long-haul truck drivers to park and rest. But increased semitruck traffic at the site would interfere with an effort to get trains to stop blocking road crossings in Salt Lake City's Poplar Grove neighborhood, Hart said.
He called deconflicting rail and roads in the port's jurisdictional area "one of our highest priorities," since it causes significant delay, pollution and frustration for residents of the city's west side.
Salt Lake City Council Member Victoria Petro, who represents west side communities and also serves as a nonvoting member of the UIPA board, said she'd still like to see a parking facility for semitruck drivers in the northwest quadrant.
"Currently, we have truckers at Love's truck stop, and on the roads and streets throughout my district, and they're idling throughout the night," Petro said.
While drivers understandably need climate control as they rest during Utah's sweltering summers and bitterly cold winters, Petro said, all the big rigs and diesel exhaust clogging city streets represent environmental and safety issues for residents.
The council member said she'd like to see UIPA prioritize a parking facility that allows truckers to plug in their cabs to a renewable energy source instead of spewing fossil fuel emissions.
"Anything," Petro said, "that allows us to increase dependence on solar and other clean energy."
Hart said UIPA leadership wants to "do right" by the west side community, even as it explores options for its two cash-draining leases.
"It's a significant amount every month," Hart said. "We're working diligently to find good financial solutions for them."
Developers profit on other port projects across Utah
Gardner and Boyer aren't just making big bucks off the abandoned transloading lot. As the port authority shifts its focus to funding smaller "port" projects across the state, the developers keep popping up.
Boyer owns two lots totaling 135.3 acres in the Spanish Fork port project area footprint, according to a plan and budget approved by the City Council and UIPA board last month. Gardner owns several parcels totaling 109.9 acres within the Spanish Fork port as well.
Boyer also appears to own at least one 66-acre lot in a port project proposed for Box Elder County.
"That wasn't purposeful," Hart said.
Under its retooled strategy, UIPA helps these project areas use tax differential to build infrastructure, like rail and sewer, so local governments can support new industrial development. The funds also provide incentives to lure businesses. The Legislature gave UIPA $60 million in state infrastructure bank funds to lend out as well, although Hart said none of its taxpayer dollars go to developers directly.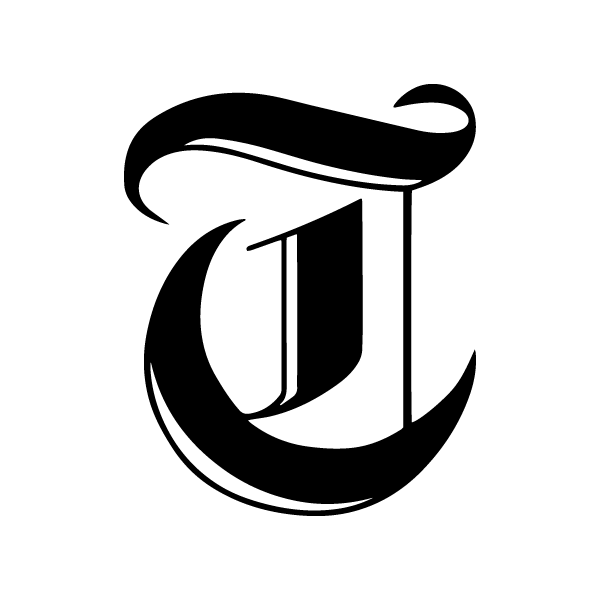 Subscribe To Open Lands Newsletter

Get the latest news by subscribing to our Open Lands newsletter. Enter your email below to receive more stories like these right to your inbox.
"We're deferential to what the local community wants," Hart said. "[Like] if the local community already has land owners and developers in place, and [just] brings the port authority in as an overlay."
Longtime critics of the port authority, however, say the projects are just another mechanism to funnel more public funds into the deep pockets of real estate speculators.
"Clearly, well-connected Utah developers are taking advantage of the opportunity provided by the Utah Inland Port Authority to obtain subsidies for industrial development," said Deeda Seed, a member of the Stop the Polluting Port Coalition.
She called the two Salt Lake City leases UIPA remains entangled in "outrageous."
"This whole concept of a Utah Inland Port Authority is built on quicksand," Seed said. "They just make things up as they go along, and the notion of creating this transloading facility and whatever else where they entered into leases was so poorly vetted."
Petro said she remains "cautiously optimistic" about the port's shifting strategies and investments in Salt Lake City, even after the city spent years butting heads with UIPA's prior leadership. But she asked the port authority's current decisionmakers to ensure big developers aren't the only ones reaping benefits across the state.
"I love engines of economic development," Petro said at the UIPA board's May meeting, "but I'm seeing the same landowners in every project area."
She added that UIPA investments could empower small, minority-owned and women-owned businesses to help drive projects and change in their communities.
"I actually got a thank-you note from a smaller developer" after the meeting, Petro said in an interview. "This is a matter of why you want diverse representation ... I'm able to represent the voice of those who aren't often heard."