In front of an audience of veterans and some of Utah's most high-profile Democrats, President Joe Biden recognized the first anniversary of signing the PACT Act into law at his only public appearance during a brief visit to Utah.
At the Salt Lake City Veterans Affairs health center on Thursday, Biden praised the support from all sides of the political aisle that led to the bill's passage a year ago, saying, "We are the United States of America, there's nothing, nothing beyond our capacity when we decide to work together to get it done."
A father of a soldier who died of brain cancer, Biden paused at points during his speech to gather himself, particularly when discussing his late son, Beau.
"My son was about 400 yards from one of the burn pits living there for a year," Biden said of Beau's deployment. "They breathed that toxic material sometimes for months at a time, and in the case of my son and his buddies for an entire year."
He touted the PACT Act's benefits that extend past financial compensation, like life insurance, tuition benefits for surviving family members of military veterans, and assistance with home loans.
"I'm proud to announce that over 340,000 veteran survivors have already benefited from the law just one year after was signed, including over 2,000 veterans here in Utah," Biden said, followed by applause from the crowd.
Ahead of Biden's speech, Democratic Salt Lake City Mayor Erin Mendenhall and Republican Gov. Spencer Cox spoke to a crowded VA gymnasium. Mendenhall thanked veterans, like her father, who she said served in the Korean War, for their service and sacrifice, calling veterans the backbone of the country.
"And to President Biden, thank you for finally helping this country to address the needs of our great veterans, who for too long suffered with chronic illness and died from exposure to burn pits that they were exposed to during their time of service," she said.
The governor said more than 3,000 Utah veterans have applied for PACT Act benefits, with around 2,800 having already had their claims completed. That has led to, he said, around $12 million in retroactive payments to Beehive State veterans. He also encouraged Utah veteran families to connect with the Utah Department of Veterans and Military Affairs or other veterans assistance groups to seek help with filing claims.
"Anytime we get the opportunity to have a president of either party in our state, we appreciate this amazing opportunity to collaborate, to work closely together, to push back on policy in areas we disagree, and find some areas of common ground," Cox said.
Utah House Minority Leader Angela Romero and Senate Minority Leader Luz Escamilla met and took photos with the commander in chief prior to the event, as did state Sen. Jen Plumb and state Rep. Brian King, whose districts include the Salt Lake City VA.
Veterans Affairs extends deadline for backdated benefits
The PACT Act — short for the Sergeant First Class Heath Robinson Honoring our Promise to Address Comprehensive Toxics Act — expands benefits and health care for veterans of the Vietnam, Gulf War, and post-9/11 eras who were exposed to toxins from burn pits, Agent Orange and other hazards.
The legislation supporting military veterans received some bipartisan support in Congress and was signed by Biden last summer.
Utah's senators were among 14 Republicans to vote against the bill in the Senate, and the four Utahns in the House also voted "nay," joining most of their Republican colleagues.
Introducing Biden was U.S. Army veteran Erica Smith. A Blackhawk helicopter crew chief, Smith said after her deployment doctors found a mass on her right kidney. With no family history of cancer and only 23 years old, a likely cause of the cancer were burn pits full of oil, trash and other chemicals from the aircraft.
VA doctors removed her kidney last October, and with the expanded benefits from the PACT Act, Smith said she not only had improved benefits, but the resources needed to buy her first home.
"I encourage other veterans to take advantage of the benefits," Smith told the crowd. "The military gave me the courage to take risks, and the PACT Act gave me the stability to endure no matter the outcome."
There is no deadline for military veterans to apply for PACT Act benefits with Veterans Affairs. Originally, the VA had set an Aug. 9 deadline for veterans to submit a claim that could be eligible for backdated benefits, but because the VA received a "high volume" of claims that they say led to error messages for some veterans online, that deadline has been extended to midnight on Aug. 14.
"If you received one of these messages, don't worry! We have logged your intent to file and saved your effective date for benefits," the VA posted on its website this week.
Information about how to file a claim can be found online at va.gov or by calling 800-698-2411.
According to the U.S. Census Bureau's American Community Survey data, around 120,000 veterans live in Utah. The Salt Lake City VA says they treated more than 72,000 military veterans in 2021.
Emily Harrison, the director of the Utah chapter of Blue Star Families, an organization founded by military spouses to create a support network for families of military members and veterans, said health care access is a top concern for military families.
"It's no exaggeration to say that the PACT Act has been a lifeline to Utah's military community and beyond," Harrison said in a statement. "As the caregiver for my husband, a disabled Veteran who has dealt with undiagnosed breathing issues for years, the PACT Act opens doors to treatment so we can figure out what doctors haven't been able to."
Biden's trip West
The president will attend a high-dollar fundraising event in Park City this afternoon before flying back to Washington. In 2020, 58% of Utahns voted for Trump, while 38% marked Biden on their ballots.
The Beehive State is the last stop on Biden's trip to three western states — he visited New Mexico and Arizona earlier in the week. On Tuesday, Biden designated over 917,000 acres of federal forest and rangelands in northern Arizona as the Baaj Nwaavjo I'tah Kukveni — Ancestral Footprints of the Grand Canyon National Monument. The designation of that land along the Arizona Strip, like the expansion of Bears Ears and Grand Staircase-Escalante monuments, was met with criticism from Utah politicians.
During his speech at the VA, Biden also noted the widespread wildfires in Hawaii and that he had signed a disaster declaration in the hopes of speeding up aid to the state. Biden said he spoke to Hawaii Gov. Josh Green before taking the stage to, "let him know I'm going to make sure the state has everything he needs from the federal government to recover."
Just hours before Biden landed in Salt Lake City on Wednesday, FBI agents shot and killed a Provo man who, according to court documents, had threatened to assassinate the president. The shooting occurred while federal agents were serving an arrest and search warrant at the Utah County home.
A federal criminal complaint identified the man as Craig Robertson, who one neighbor described as a "cranky old guy who was harmless." Another said Robertson was "generally well-liked" and wore a Trump hat to church.
Robertson's social media included photos of assault rifles, posts about killing Biden and threats against federal agents.
When talking with reporters, Cox said he and the president didn't talk directly about the fatal FBI shooting. Cox said he had not been briefed on the shooting and the safety of elected officials is something to be taken seriously. He added that politicians have a role to play in de-escalating toxic rhetoric instead of ginning up vitriol.
"I'm really worried about the future of our country," he said. "I'm really worried about this toxic disagreement that we're seeing."
Correction, Aug. 11, 2023 • This story has been updated to correct Emily Harrison's name.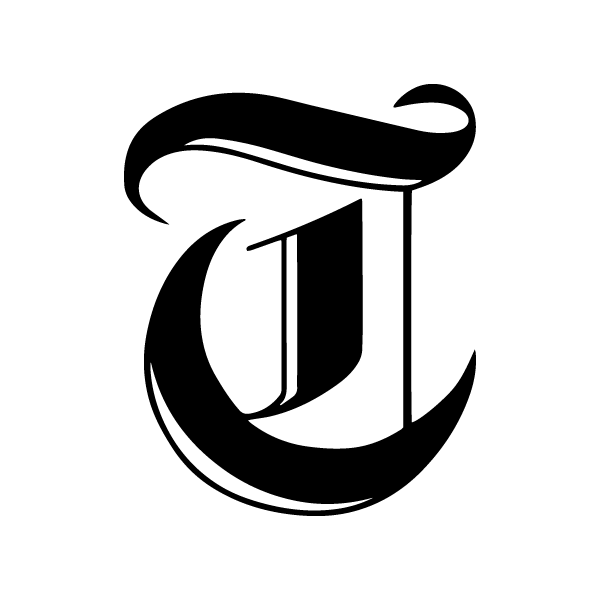 Subscribe To The Daily Buzz Newsletter

Get the latest news by subscribing to our The Daily Buzz newsletter. Enter your email below to receive more stories like these right to your inbox.