One neighbor described Craig Robertson as a good guy who could sometimes rub people the wrong way.
"He definitely had his political views, which he was very public about on Facebook," Andrew Maunder said. "But I think deep down, he was just a cranky old guy who was harmless."
Robertson was shot outside his Provo home Wednesday morning after federal prosecutors said he made threats against President Joe Biden.
Maunder and other neighbors interviewed by The Tribune all attended the nearby ward of The Church of Jesus Christ of Latter-day Saints with Robertson. The 75-year-old was "always building something for somebody in the neighborhood," Maunder said. Robertson, who owned Craig's Custom Woods, was helping the Maunders build a new kitchen table.
Despite having occasionally joked about Robertson's likelihood of dying of suicide by cop, Maunder "never thought it would actually happen."
[Read more: Family of Utah man killed by FBI releases a statement]
Another neighbor, Connor Bunch, recalled Robertson walking around church wearing a Trump hat but said he was "generally well-liked" and got along with people.
Bunch remembered Roberson orchestrating a volunteer group to build a ramp for an older woman in the neighborhood who was having trouble accessing her trailer.
"He seemed like kind of a weird old guy … but everyone knows a weird old guy," he said. "You wouldn't imagine that the FBI would come and shoot him."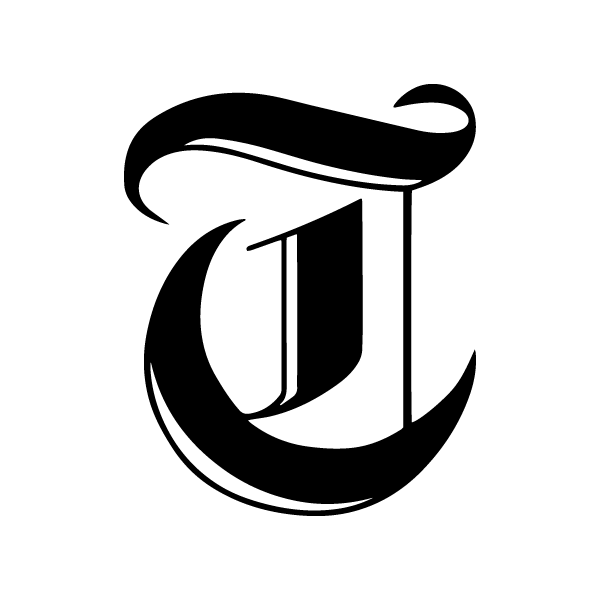 Subscribe To The Daily Buzz Newsletter

Get the latest news by subscribing to our The Daily Buzz newsletter. Enter your email below to receive more stories like these right to your inbox.
Paul Searing, who lived in the neighborhood until selling his home a few years ago, said he'd been friends with Robertson for 22 years.
Searing said Robertson served as a ward clerk and taught hunting classes that emphasized treating animals with respect. He described Robertson as someone who always offered a handshake. After Searing left the neighborhood, he mostly kept in touch with Robertson over Facebook.
He noticed the tone in Robertson's social media posts was more extreme. "But I don't think it was anything more than than an old man just trying to share frustration with what's going on in the world," Searing said. "I don't think he was actually going to drive up to Salt Lake and do anything. I just think he was fed up.
"And I'm sorry this happened. It breaks my heart. But you know what, he's with his wife now."
Some neighbors mentioned hearing gunshots early Wednesday morning.
But they either were unwilling to talk about Robertson or didn't know the man who posted about killing Biden ahead of his visit to Utah and threatened New York County District Attorney Alvin Bragg, who is prosecuting a criminal case against former President Donald Trump.
Robertson also made threats against FBI agents, a redacted criminal complaint states.
According to records from the Utah County Assessor, Robertson owned a home near 400 North and 1220 West in Provo.
Robertson, who was divorced in 1986 and a father of three according to his ex-wife's obituary, lived at the end of a quiet cul-de-sac in a neighborhood with modest single-family homes and duplexes.
According to the local ward bishop for The Church of Jesus Christ of Latter-day Saints, Robertson lived at the house alone.
In a social media biography, Robertson describes himself as an "Air Force Vietnam Era vet, Retired welding inspector, gunsmith and woodworker." He also called himself a lifetime member of the National Rifle Association, an advocate for the Second Amendment and an owner of many assault rifles and other guns.
"As Patrick Henry said, so shall I: 'GIVE ME LIBERTY OR GIVE ME DEATH,'" the biography concludes.
Maunder said Robertson believed very strongly in his Second Amendment rights and always had a gun on him.
The complaint included screenshots from Robertson's profile where he threatened to shoot Bragg in a courthouse parking garage. But when FBI agents confronted Robertson, he said it was a dream, according to the complaint.
As FBI agents investigated more social media posts, they found more violent threats to kill public officials.
Posts showed Robertson appeared to own multiple firearms, the complaint reads. They also threatened presidential assassinations, called Biden a "lying idiot" who is "destroying America" and called out other prominent figures like U.S. Attorney General Merrick Garland and California Gov. Gavin Newsom.
In other posts, Robertson identifies himself as a "MAGA TRUMPER" and describes one of his rifles as a "DEMOCRAT ERADICATOR."
Days after FBI agents spoke with Robertson on March 19 and told him they were investigating his social media posts, Robertson started posting content addressed to the FBI itself. He often said he knew they were watching what he was posting, and that the agents who spoke to him came close to being shot.
On Aug. 7, two days before Biden's scheduled arrival in Utah, Robertson posted, "I hear Biden is coming to Utah. Digging out my old ghillie suit and cleaning the dust off the M24 sniper rifle. Welcom, buffoon-in-chief! (sic)." Old photos showed Robertson holding a rifle and wearing a ghillie suit, a type of camouflage clothing that often resembles grass.
The complaint ended with a request for a warrant of arrest for Robertson, approved on Tuesday.