During the winter of 2022, Utah lawmakers on Capitol Hill boarded a pair of Black Hawk helicopters to tour something bleak: the sprawling exposed lakebed, drying mud flats and the water that remained at the Great Salt Lake, which had reached an all-time low.
It inspired them to act.
[Related: Here's what the Great Salt Lake's dust is doing to our bodies]
The following months saw a flurry of water conservation bills and millions of dollars dedicated to reversing the lake's decline, including a $40 million trust. The Great Salt Lake sunk to a record low in the fall of 2022, and another round of water reforms followed.
Then came a record-busting amount of snowpack in 2023 that many Utahns hoped would buy some time and stave off the lake's collapse.
But if legislators were to take another flight over the lake today, they'd see things largely look the same. All the islands still have land bridges. Boats can't launch from the marinas. Nearly half the lakebed sits exposed, drying by the day and blowing dust plumes when the winds kick up. The south half does sit about 3 feet higher than during the 2022 legislative session, but the north half has hardly budged.
So, in the short time since the lake hit its lowest elevation in recorded history, did anything really change?
"The question is a little premature," said Brian Steed, the new commissioner charged with developing a plan to save the Great Salt Lake. "It's a long-term problem, a long-term decline. We ought to expect long-term solutions to take some time as well."
One thing the scientists, politicians and environmental advocates who work closely with the lake say unequivocally shifted is the public's awareness of the Great Salt Lake's dire situation and the heavy consequences that will come if Utah can't reverse its decline.
Toxic lakebed dust will keep poisoning millions of people living on the Wasatch Front. Millions of birds will have nowhere to go on their migration across the planet, potentially leading to mass die-offs and endangered species listings. Billion-dollar lake-based industries will get mothballed. And what was once one of the world's greatest ecological gems will become an environmental tragedy.
"I would love to see within 10 years, the lake back to a healthy level, around 4,200 feet [above sea level]. That is absolutely feasible if we all put our shoulder to the wheel," said Ben Abbott, an ecology professor at Brigham Young University and lead author of a bombshell report issued over the winter that warned the Great Salt Lake could dry up in five years. "If we keep denying there's a problem or keep waiting for the next big water year, we won't get there."
Only a foot and a half of gains
Utah received an immense amount of snowfall over the winter, unlike anything witnessed in a generation.
Sailors and state resource managers celebrated as the gauge at the Saltair Marina showed the lake rose more than 5.5 feet from its all-time low set in November. But that's not the whole picture.
"It's a miscalculation," said Bonnie Baxter, director of Westminster College's Great Salt Lake Institute. "That number isn't real."
That's because the lake's retreat to dangerously low levels prompted the governor and state resource managers to cut the lake in two. They filled in a breach through a rock-filled railroad causeway that allows water to flow to the saltier northern half. Sealing off the breach slowed the southern arm's surging salinity levels, which had already begun killing off its microbes, brine flies, brine shrimp and the birds that depend on them.
The lake remains divided.
Had the breach stayed open, the south arm today would be about 1.1 feet lower and the north arm would be about 1.8 feet higher, according to calculations by the Utah Department of Natural Resources, or DNR. And the lake typically loses between 2 and 3 feet every year to evaporation.
Those two factors mean the lake as a whole will end up only about 1.5 feet higher than where it bottomed out last year, Baxter said. It resets the clock to when the lake hit its first record low in 2021.
"That's one of the things that puts me on high alert," Baxter said. "This winter was really unprecedented. And all we're going to get out of that is a foot and a half rise. That's a little frightening."
And there's a whole lot of lakebed exposed, its salt crust weathering away, potentially developing new hot spots for dust to blow.
"We're still in the middle of a megadrought," said Kevin Perry, an atmospheric scientist at the University of Utah who studies the pollution coming from the lake. "And we fully expect that, at the conclusion of this one- or two-year wet weather cycle, we'll go right back own to our megadrought level of precipitation."
The lake's north arm had long been too salty to support much life. Abandoning it and making the lake's southern half artificially high may well have staved off full ecological collapse. But it came at the cost of one of the largest nesting colonies of American white pelicans, which vanished from Gunnison Island this year, probably due to land bridges that allowed predators like coyotes, foxes and snakes to move in.
"To me, the most critical thing that happened this year," Baxter said, "was the decision to seal off the north arm and how that affects decisions going forward."
Steed, who is tasked with figuring out a management plan for how the berm controls salinity moving forward, said the north arm is a good indication of where the south arm would be had the state not closed up the causeway. In the north, there are no brine shrimp or bugs. There are no birds. There are no microbialites, the ancient living colonies that build rock structures and form the foundation of the food web.
"It would take generations before we got that back in the north arm," Steed said. "That's a much longer-term proposition than maintaining the ecological viability in the south arm."
Some lake advocates worry, however, that shoring up the causeway sets a precedent. Legislation approved this year allows DNR to build more berms and causeways if the lake continues to recede and its salinity continues to spike.
"We're very concerned they're going to use diking to create a smaller and smaller lake," said Zach Frankel, executive director of the Utah Rivers Council. "We need to think about sustaining 400,000 acres of wetlands. We need to think about the volume of water. We need to think about Great Salt Lake as a map."
Building a budget for an entire basin
Policymakers and state lawmakers point to several reforms made to save the Great Salt Lake in the past few years. Meters are going on most of the state's secondary connections, which could help curb wasteful watering outdoors and give utilities a tool to charge more for it. The Utah Department of Agriculture and Food has funded more efficient watering on farms across the state. And the new Great Salt Lake Trust has millions to entice irrigators to lease their water so it can flow downstream, even for part of the year.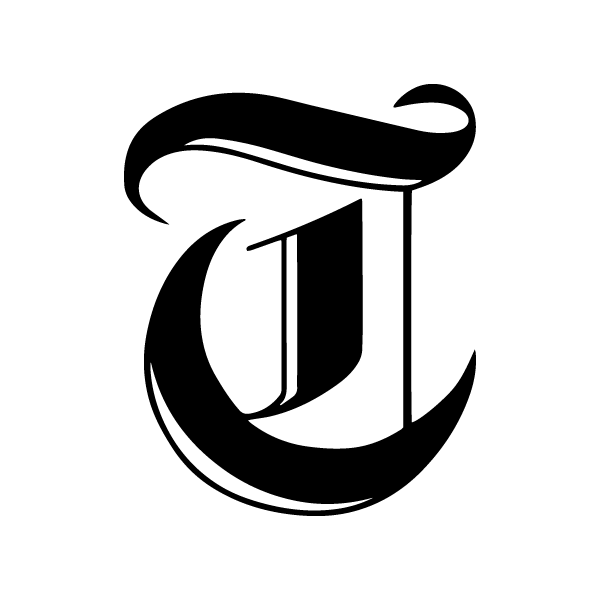 Subscribe To Open Lands Newsletter

Get the latest news by subscribing to our Open Lands newsletter. Enter your email below to receive more stories like these right to your inbox.
Frankel, however, compared the state's approach to saving for a house by collecting spare dimes and quarters in a coffee can.
"Utah is going through the couch looking for loose change to try and put water into the Great Salt Lake," Frankel said, "instead of doing what every future homeowner does, which is establish a plan about how to pay the debt."
Utah's infrastructure of wells, reservoirs, pumps and pipelines has given residents and farmers of the nation's second-driest state a false sense of abundance, critics say. It has resulted in an overuse of what little water is available and virtually no savings to send downstream to the Great Salt Lake.
"We are in debt," Frankel said, "because we're overusing water on our homes and on our farms."
The state has spent $70 million so far on its Agricultural Water Optimization Program, which farmers had to match 50-50. The Department of Agriculture told lawmakers last month the investment has saved 313,690 acre-feet of water across the state, including the Colorado River Basin, which is facing shortages of its own. But the Great Salt Lake evaporates 2 million to 3 million acre-feet every year, and it has seen a deficit of about 1 million acre-feet of inflows in recent years, fueling its decline.
The Great Salt Lake Trust, meanwhile, has received a temporary donation of 21,000 acre-feet from Rio Tinto Kennecott and a permanent donation of 20,000 acre-feet from The Church of Jesus Christ of Latter-day Saints. But no other irrigators or water right holders have agreed to lease, sell or donate water to the Great Salt Lake.
"Many of these efforts are in process and will take more time to complete," said Marcelle Shoop, director of the Saline Lakes Program for the National Audubon Society, which began co-managing the trust with The Nature Conservancy in January.
Lawmakers charged DNR with developing a water budget for the Great Salt Lake last year. The Great Salt Lake Basin Integrated Plan has a long list of to-do items, which include figuring out how much water is in the watershed, what's underground, where it's all going, who's using it, how that will all change in the future and providing recommendations about what to do going forward.
"It's remarkable because while the Bear River Basin and water users there may have one way of tracking and understanding how their water moves," said Laura Vernon, the basin planner for the Division of Water Resources, "the Weber Basin has different tools and strategies, as does the Jordan River Basin."
Vernon has her work cut out for her. The basin includes 36,000 square miles and 2.8 million people. But she figures assembling an action plan to get more water to the Great Salt Lake will be ready in about three years.
"Good science, research and data-gathering take time and money," Vernon said. "We have the funds, but we are short on time. We know we need to hustle."
Will the courts end up saving the Great Salt Lake?
Some environmental groups, including the Utah Rivers Council, Utah Physicians for a Healthy Environment and the Center for Biological Diversity, fear Utah officials aren't hustling nearly fast enough. They filed a lawsuit in 3rd District Court this month calling on DNR and its Division of Forestry, Fire and State Lands and Division of Water Rights to mandate a minimum elevation for the lake — about 8 feet higher than where it sits today — and do everything possible to get it to rise to that level within the next decade.
Their legal complaint asserts the state has failed in its duty to protect the Great Salt Lake as part of the public trust — as an environmental resource managed for the benefit of all Utahns. A similar legal argument forced Los Angeles to stop siphoning away Mono (pronounced "moan-oh") Lake 40 years ago this year.
"The public trust gave the lake a seat at the table, and the environment a seat at a table," said Geoff McQuilkin, executive director of the Mono Lake Committee, which brought the litigation. "But that just meant we had to figure out water solutions for the lake, and for people, too, so there was enough for the people of Los Angeles and the lake."
Legal victories don't magically fix things. All these decades later, Mono Lake still hasn't reached the minimum elevation mandated by California.
"The lesson from here is, you need solutions from all directions," McQuilkin said. "If the court decision is along the lines of California's ... [legislators] are going to be right back to the same questions they're considering, which is water management and how to get water to the lake."
Friends of Great Salt Lake formed in the 1990s, inspired by the Mono Lake Committee and its success in court. But Friends isn't part of the current litigation. The Audubon Society, also a party in the Mono lawsuit, is conspicuously absent from the plaintiff list as well. Those nonprofits are, instead, focusing their attention on collaborating with lawmakers and regulators to find solutions through mechanisms like the Great Salt Lake Trust, at least for now.
"I've always believed Friends has advocated for the values, the focus, the commitment to the public trust resource and how we manage that in perpetuity," said Lynn de Freitas, executive director of the lake advocacy group, adding that she still supports an elevation mandate. "I also think it's important to continue to work effectively on policy development."
Even if the public trust case triumphs, it'll likely take a long time to work its way through the courts. The Mono Lake lawsuit took four years to reach a resolution, and that case was much simpler. It involved a smaller lake, smaller tributary rivers, and a single water right holder: deep-pocketed L.A. The Great Salt Lake has historically covered 1,600 square miles. It has three large tributaries, the Bear, Weber and Jordan rivers, which have large tributaries of their own, like the Provo, Ogden and Logan rivers. It has thousands of water rights holders, including farmers, canal companies, cities, industries and mineral extractors.
"These aren't clear-cut legal issues," said Ashley Peck, an environmental attorney and partner at Holland & Hart, which is not involved in the case. "A lot of us in the water resource community will be watching this closely for potential ramifications in a lot of different areas."
The Utah Supreme Court will likely have a say, which means appeals and more time in court. And even if it rules in the environmental groups' favor, if the state starts to meddle with diversions and existing water rights to get water to the lake as part of a public trust obligation, it will almost certainly find itself back in court again.
"That's a pretty high likelihood," Peck said. "It's going to be very complicated; that's the only certainty at this point."
Rep. Casey Snider, R-Paradise, has sponsored and backed much of the legislative reforms passed in the past two years to get more water to the Great Salt Lake. He said lawsuits aren't helpful.
"We've made generational changes to affect significant issues," Snider said. "I'm going to do the right thing for the right reasons, regardless of what the uninformed decide to do in the courts."
He rattled off a list of lawmakers' accomplishments in the past few sessions. They deemed environmental interests like the Great Salt Lake a beneficial use, and thus, worthy of water rights. They overhauled management of the royalties collected from commodities mined from the lake so they get reinvested back into the lake's health. They funneled hundreds of millions of dollars into irrigation improvements, secondary metering and conservation messaging. And they provided mechanisms to manage the lake's salinity levels, so at least part of it remains viable.
"Triage has to be part of the discussion," Snider said. "We needed those tools. I'd rather save some of the lake than lose everything."
Still, the lawmaker acknowledged there's more to be done. In the coming general session, Snider said, he's going to focus on getting better instrumentation installed across the lake's watershed.
"We don't have a full, complete picture of all the water as it is moving through the system," he said. "There's no guarantee it makes it to the lake at the end of the day. We have to invest in that infrastructure."
The Legislature will also explore substantial changes to the water users at the end of the line in the Great Salt Lake Basin — lake-based mineral companies like Compass and US Magnesium. Those extractors have made clear they want lithium, an increasingly valuable commodity used in electric vehicles, which could mean evaporating more lake water than current operations.
"Agriculture is saving significant amounts of water with some of the most senior water rights," Snider said, "but those at the bottom [with junior rights], if they can access the water, they have the full right to deplete it. That should make people nervous."
Bringing the Great Salt Lake back from the brink and keeping it at a sustainable level will take a prolonged effort from all the watershed's stakeholders that can't happen overnight. But from the time he flew across its vast expanse with fellow legislators, Snider said he sees progress.
"No one ever talked about the lake. Now everyone talks about the lake," Snider said. "The tide has turned. We're moving in a positive direction."
Editor's note • This story is available to Salt Lake Tribune subscribers only. Thank you for supporting local journalism.