There have been moments in time around Utah, triumphant and tragic and trivial moments that have turned into sports memories, memories that, in some cases, have lasted for years, decades even, seared into the deep reaches of everyone's mind, whether they want them there or not. They're like mileposts, marking the path and passage of people's lives.
BYU football beats Michigan in the Holiday Bowl, wins a national championship. Maybe you remember the year (1984) and where you were in your life. Utah beats Alabama in the Sugar Bowl (2009), confetti rains down on quarterback Brian Johnson's postgame head, same thing. Michael Jordan steals the ball, dribbles the court, pushes off as he stops and pops (1998) and smokes a victory cigar. Yeah, it's all there, still.
That's what observers of sports here in Utah do, they register this stuff, stuff that will not dissipate. It lives on in fame and in infamy, lingering happily and haplessly and hauntingly.
What follows here, then, is a compilation of the top — or bottom or somewhere in-between — Utah sports moments and memories that refuse to fade.
— John Stockton hits a game-winning 3-point shot against Houston, sending the Jazz to the 1997 NBA Finals.
— BYU overcomes a 20-point deficit in the final minutes against SMU in the Holiday Bowl when quarterback Jim McMahon hurls a last-second touchdown pass to tight end Clay Brown in 1980.
— BYU guard Danny Ainge drives the length of the court in the final seconds to beat Notre Dame in the 1981 NCAA Tournament.
— Salt Lake City is awarded the 2002 Winter Games in June, 1995.
— Utah defeats Alabama in the 2009 Sugar Bowl, capping an undefeated season.
— Utah dominates Pitt in the 2005 Fiesta Bowl, capping an undefeated season.
— Utah wins its first Pac-12 football championship, qualifying for the Rose Bowl for the first time, in 2021 season.
— BYU football beats defending national champion Miami in Provo in 1990.
— Utah basketball falls to Kentucky in the 1998 NCAA Tournament's championship game.
— Utah accepts invitation into the Pac-12, June, 2010.
— BYU is awarded the 1984 football national championship after beating Michigan in the Holiday Bowl.
— Utah gymnastics sets the record for longest regular-season home win streak of any team in any NCAA sport in 2002, having won 170 straight matches over a 23-year span. (It's also won 10 national championships.)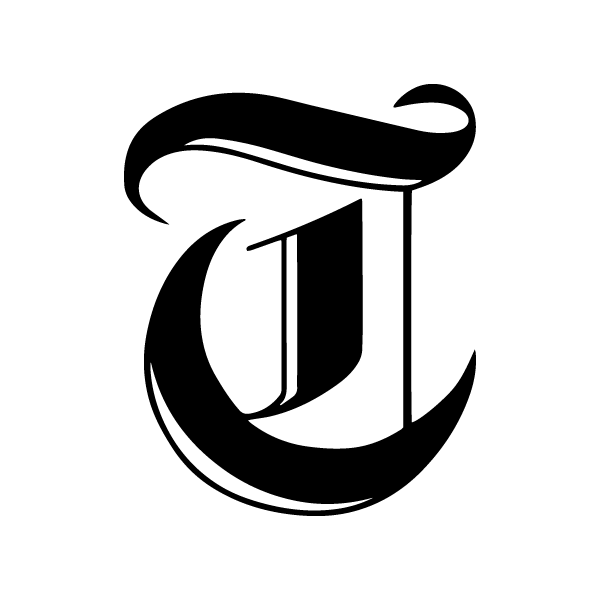 Subscribe To New to Utah Newsletter

Get the latest information by subscribing to our New To Utah newsletter. Enter your email below to receive more stories like these right to your inbox.
— Jenna Johnson misses two free throws in the final seconds of a Sweet 16 game of the 2023 NCAA Tournament that would have given the Utah women's basketball team the lead — and likely a win — against eventual national champion LSU.
— Gordon Hayward announces he's leaving the Jazz to sign with the Celtics on July 4, 2017.
— Michael Jordan pushes off in Game 6 of 1998 NBA Finals and hits the shot that eliminates the Jazz and crowns the Bulls, again.
— Helicopters chase officials visiting from Notre Dame as the Irish attempt to lure Urban Meyer away from Utah after the Utes' unbeaten run in 2004. He opts for Florida, instead.
— The 1980 USA gold-medal-winning hockey team lights the torch at the February start of the 2002 Salt Lake Olympics.
— Utah quarterback Alex Smith is selected first in the 2005 NFL Draft.
— Utah big man Andrew Bogut is selected first in the 2005 NBA Draft.
— The night — Christmas, 2020 — when Utah running back Ty Jordan dies from a gunshot wound.
— The night — September, 2021 — when Utah defensive back Aaron Lowe dies from a gunshot wound.
— The night, whenever it was, when Utah initiates the "Moment of Loudness" during the second half of subsequent games to honor its lost players.
— Karl Malone is drafted by the Jazz in 1985. When he arrives in Utah, he thinks the Pioneer Day Parade is a celebration of his July 24 birthday.
— Bronco Mendenhall dances across the Memorial Stadium field on a Saturday afternoon in September, 2015, when BYU quarterback Tanner Mangum launches a 50-yard game-winning Hail Mary throw to beat Nebraska.
— Nathan Chen wins Olympic gold in men's figure skating in February, 2022, at Beijing Olympics.
— Figure skating judging scandal erupts at 2002 Salt Lake Olympics.
— Salt Lake Olympics bid scandal breaks in November, 1998.
— Larry Miller buys 50 percent of the Utah Jazz in April, 1985, and buys the other half the following year.
— Ty Detmer wins the Heisman Trophy in December, 1990.
— Michael Jordan's flu game, Game 5 of 1997 NBA Finals, when he scored 38 points to lead the Bulls over the Jazz while feeling ill from 1) a poisoned pizza, 2) the flu, or 3) being hung over after a quick trip to Las Vegas.
— BYU's Jimmer Fredette becomes a national sensation in January, 2011, after scoring 47 points against Utah, including a ridiculous one-footed deep bomb just before the half at the Huntsman Center.
— Brandon Davies gets suspended from BYU's No. 3-ranked basketball team in March, 2011.
— Real Salt Lake wins the MLS Cup in November, 2009, in Seattle.
— Utah kicker Chris Yergensen hits a 55-yard field goal to beat BYU, 34-31, in Provo on Nov. 20, 1993. The identical score is posted in another Utah win on Nov. 19 the following year.
— Utah State basketball star Wayne Estes scores 48 points for the Aggies and later that night, Feb. 8, 1965, dies from a dangling power line while walking up on an auto accident.
— Rudy Gobert tests positive for Covid, Jazz game at OKC is canceled and the NBA shuts down in March, 2020.
— Weber State upsets North Carolina in NCAA Tournament on March 11, 1999.
— Utah Stars win the ABA title in 1971.
— Bill Johnston, who played college golf at Utah, cards a nine-under par 63 in the final round of the 1960 Utah Open, a PGA Tour event, at the Salt Lake Country Club.
— Jerry Sloan dies on May 22, 2020, at the age of 78.
— Emery High's Shawn Bradley and Richfield's Ryan Cuff face off in an epic 1989 2A state basketball championship game, won in overtime by Emery, 84-83, on a last-second 45-foot shot by Steven Gordon.
— Salt Lake Trappers win 29 straight games in 1987′s Pioneer League to set pro baseball's all-time win-streak record.
— Joe Buzas moves the Portland Beavers to Salt Lake City, renaming the team the "Buzz," and commences play in Utah in 1994.
— LaVell Edwards is hired at BYU as head football coach in 1972.
— Frank Layden quits as Jazz coach in December, 1988; Jerry Sloan is promoted as his replacement.
— Jerry Sloan quits the Jazz on February 10, 2011.
— Draper resident Mike Weir wins the 2003 Masters.
— Masha Kirilenko grabs the attention of Jazz fans everywhere when she reveals in March, 2006, that she gives her hubby, Jazz player Andrei, an annual once-a-year "allowance" — a freebie — to have "relations" with a woman of his choosing.
— Gail Miller announces in April, 2023, her intention to secure a Major League Baseball franchise in Salt Lake City.
— BYU quarterback Max Hall fires a game-winning touchdown pass against Utah in November, 2009, and postgame throws more fire at the Utes, saying, "I hate them. I hate everything about them."
— John Stockton is drafted by the Jazz in June, 1984, and the crowd boos.
— Between games 1 and 2 of the Jazz's 2007 playoff series with Houston, after an off-day practice, Andrei Kirilenko breaks down in tears on the court because he isn't getting enough meaningful playing time.
— Deron Williams chucks a ball at rookie Gordon Hayward's head in the middle of a game in 2010-11.
— Karl Malone "wrestles" Dennis Rodman, with Diamond Dallas Page and Hulk Hogan, in the Bash at the Beach in San Diego on July 12, 1998.
— Game 5 of the 1994 NBA playoffs, Jazz playing Denver, an angry Larry Miller gets into a dust-up with Nuggets fan Rich Babich. Miller's mad pic is published around the country.
— Larry Miller, the man who kept the Jazz in Utah, dies at age 64 on Feb. 20, 2009.
— Utah's new glistening Rice-Eccles Stadium opens on Sept. 12, 1998.
— BYU announces on Sept. 1, 2010, it is leaving the Mountain West, going independent in football beginning in the 2011 season.
— The Big 12 invites BYU into the conference on Sept. 10, 2021.
— In the middle of BYU's national championship discussion in 1984, Bryant Gumbel calls each of BYU's opponents, "Bo Diddley Tech."
— Wyoming coach Joe Glenn flips the bird at Kyle Whittingham in the third quarter of a game in Rice-Eccles on Nov. 10, 2007, after the Utes pull an onside kick while ahead, 43-0, after Glenn guaranteed a Cowboys victory.
— The Delta Center opens on October 4, 1991.
— Miller family sells majority ownership of the Jazz to Ryan Smith in October, 2020.
— Cougar Stadium is renamed LaVell Edwards Stadium in a ceremony before Edwards' last game as BYU's football coach on Nov. 18, 2000.