Utah is known for its big families and its big mountains. So maybe it makes sense that the resorts in those mountains are sort of like a big family. Fifteen of them in total, Utah's ski areas share revelations and resources and also take part in their fair share of friendly taunting.
They also have their own personalities. Some are Type A alpine resorts, where every chair is swept free of snow and every newcomer coddled. Others lean deeply into their laissez-faire attitudes, opting to limit creature comforts and let their patrons carve their own path, as it were.
If you're new to Utah, you may be wondering which one you'll mesh with best. Here's a brief breakdown of their personalities to help you pick Mom's, er, your favorite.
Alta Ski Area
The place: Little Cottonwood Canyon
The boards: Ski only
The vibe: Skiing is life
Alta is for skiers with an appetite for tradition. Not only one of the oldest ski areas in the nation, it's the birthplace of avalanche mitigation in the U.S. While some of the continent's most vaunted snow and terrain can be accessed here, you'll have to work for it. That includes a fair number of traverses and, perhaps, riding up the fixed-grip, double-chair Wildcat lift, which has no safety bar. Alta (pronounced Al-ta, not Ahl-ta) is almost entirely consumed with skiing; everything else is secondary.
Beaver Mountain
The place: Logan
The boards: Ski & snowboard
The vibe: A secret stash.
Beaver comes off like a no-frills mom-and-pop ski area, probably because that's not far from the truth. It's been owned by the Seeholzer family since 1945 and still has some of the cheapest lift tickets and passes in the West. Don't be fooled, though. It's bigger than it looks and the tree skiing is among the best in the state.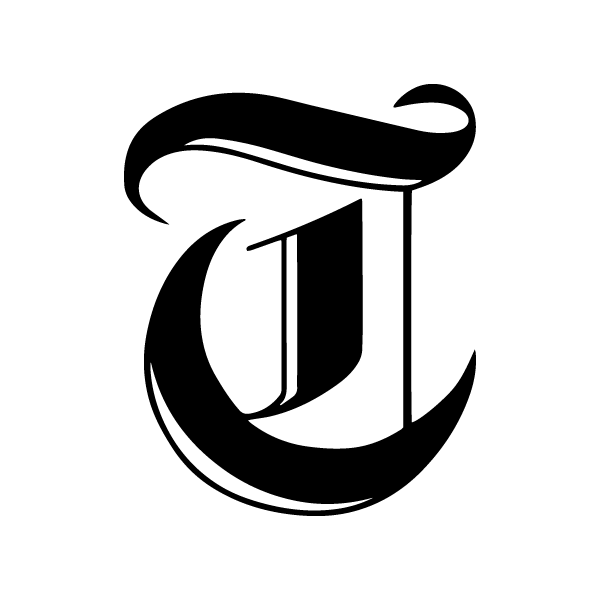 Subscribe To New to Utah Newsletter

Get the latest information by subscribing to our New To Utah newsletter. Enter your email below to receive more stories like these right to your inbox.
Brian Head Resort
The place: Cedar City/southern Utah
The boards:Ski & snowboard
The vibe: A little glitz, a little gumption.
Brian Head has the highest base in the state and expansive red-rock views, but It's probably best known as Las Vegas's unofficial ski hill. Those escaping Sin City don't come looking for debauchery, though. It's tough to get a drink after 10 p.m. and food options are still limited. That could change with the addition of a new development set to double its size over the next 30 years.
Brighton Resort
The place: Big Cottonwood Canyon
The boards: Ski & snowboard
The vibe: Let's shred, bro.
Brighton is a boarder's mountain, though skiers, snowbladers and snow bikers are welcome, too. Perhaps that's where its laid-back, anti-establishment attitude comes from. It also likes to party after dark with the state's most extensive night skiing operations.
Cherry Peak Resort
The place: Logan
The boards: Ski & snowboard
The vibe: Something for everyone.
Though it's one of the state's smaller resorts, Cherry Peak puts an effort into making sure all its guests find something to enjoy. That might be hot laps on its runs or tubing or even free wifi in front of a roaring fire inside its stately lodge.
Deer Valley Resort
The place: Park City
The boards: Ski only
The vibe: Come to be coddled.
Deer Valley prides itself on being a high-touch resort. Almost anything a guest needs or wants can be acquired. That caliber of service draws a clientele with a certain level of prestige — this is the resort of the stars — but also comes at a price. If any Utah resort is going to charge $300 for a lift ticket, it will be Deer Valley.
Eagle Point Resort
The place: Beaver/central Utah
The boards: Ski & snowboard
The vibe: A step back in time.
The Eagle Point experience is all about self-sufficiency. Cell and wifi services are virtually nonexistent on the mountain, and if you forgot cream for your coffee, the nearest grocery store is at least a winding 30-minute drive down to Beaver. Even getting to the upper lodge from the lower one requires catching a shuttle. Still, like camping vs. glamping, skiing here evokes a sense of charm and empowerment.
Nordic Valley Resort
The place: Ogden Valley
The boards: Ski & snowboard
The vibe: First-time jitters
If you're looking for a laidback place to learn with others who also aren't so sure about sliding downhill on two thin sticks, Nordic Valley is it. Its beginner terrain and lessons draw newcomers from around the state to Ogden Valley. They also appreciate its low lift ticket prices and that kids 12 and under can ski free. Once the bunny hill has been mastered, Nordic Valley has an array of other runs, including nearly 10 black diamonds.
Park City Mountain
The place: Park City
The boards: Ski & snowboard
The vibe: I can ski for miles and miles
You can say this about Park City Mountain: It's big. In fact, it has the most lift-accessed acres in the United States. It can take almost half a day to get across it. With that comes a variety of microclimates. The Mountain Village side tends to attract tourists and families. The Canyons side has more of a rugged, backcountry feel. Wherever you end up, count in the Vail Resorts-owned property having plenty of restaurants and amenities at the bases and in its on-mountain lodges.
Powder Mountain
The place: Ogden Valley
The boards: Ski & snowboard
The vibe: Get here, if you can.
By sheer acreage, PowMow is actually the largest ski area in the U.S. Because it limits season and walk-up passes and grandfathers in current passholders, creating a waitlist into the thousands, it's also one of the hardest to get into. Though it doesn't have a ton of amenities, that gives it a country club kind of vibe — especially since one way to ensure you get a pass is to buy property at the resort. Powder doesn't favor spontaneity, but the payoff can be worth making a plan.
Snowbasin Resort
The place: Ogden Valley
The boards: Ski & snowboard
The vibe: A bit bougie
Once a sleepy locals' ski area, Snowbasin saw its name recognition skyrocket after it hosted the downhill events at the 2002 Olympics. Now it's the most luxe of the Ogden Valley resorts not named Wasatch Peaks Ranch and its gilded restrooms are an attraction of their own. Under the veneer, signs of its less sophisticated days still poke through, though. Generally less crowded than other resorts on the Ikon pass, it also has some of the lengthiest runs in the state
Snowbird
The place: Little Cottonwood Canyon
The boards: Ski & snowboard
The vibe: Beginners beware
Snowbird's terrain isn't for the weak of heart. It ranks among the steepest and most technical in the state if not the continent with 73% of its runs deemed blues or blacks. It also happens to consistently see some of the deepest and best snow in the U.S. due to its location in Little Cottonwood Canyon. Snowboarders, shut out of Alta, flock here, but so do plenty of skiers, so prepare to sit in traffic even if it's not a powder day. If it is a powder day, prepare to be interlodged.
Solitude Mountain Resort
The place: Big Cottonwood Canyon
The boards: Ski & snowboard
The vibe: The happy medium
Solitude's terrain, amenities and snow can satisfy families and solo thrill seekers alike. It's striving to consistently have the longest season in the state, has a chute-skiing gem in Honeycomb Canyon and has made several lift upgrades in recent years to better move people around the mountain. But the crowds keep coming. As the only unlimited resort in Utah on the Ikon pass, it's gained a reputation for getting overrun. For a mostly weekday skier or rider, though, it can certainly be a winner.
Sundance Resort
The place: Provo
The boards: Ski & snowboard
The vibe: Snow, art and esthetic — not necessarily in that order
Once owned by Robert Redford, Sundance is a place to practice being one with nature. A small resort, it gets less snow and has a shorter season than most of its neighbors to the north. On the plus side, it's also relatively inexpensive. Yet the skiing and riding is generally considered secondary here to the experience, which includes gorgeous views, well-appointed yet unassuming lodges, art at every turn and some of the most mouth-watering food in Utah.
Woodward Park City
The place: Park City
The boards: Ski & snowboard
The vibe: Go big or learn how to
In terms of terrain, there's not much to Woodward. It has one lift and a mere 60 acres. In terms of terrain parks, though, it's the best in the state with jumps, boxes and half pipes that range from easy to expert (Shaun White occasionally trains here). It's a great place to elevate your park riding with a class or a little practice. But if you're looking for groomers or to get away from the crowd, go elsewhere.