The Mormon Land newsletter is The Salt Lake Tribune's weekly highlight reel of developments in and about The Church of Jesus Christ of Latter-day Saints. Support us on Patreon and get the full newsletter, exclusive access to Tribune subscriber-only religion content and podcast transcripts.
Trumping Trump
The church trumpets its neutrality in party politics across the globe.
It doesn't "endorse, promote or oppose political parties, candidates or platforms," the faith's website states, or "direct its members as to which candidate or party" they should support.
Of course, U.S. law forbids nonprofits — like the Utah-based faith — from endorsing or opposing candidates anyway.
The church does, however, "reserve the right as an institution to address, in a nonpartisan way, issues that it believes have significant community or moral consequences or that directly affect the interests of the church."
So By Common Consent blogger Sam Brunson poses an interesting question: What if the church cited its "moral consequences" clause and instructed its U.S. members to vote against Donald Trump if he becomes the Republican nominee in 2024, pointing to the Jan. 6 insurrection, the former president's election lies and his admitted and alleged sexual misconduct?
"It clearly wouldn't mean that no member of the church would vote for Trump," Brunson writes in what some may see as a partisan post. "The idea that we're automatons who obey every word from church leaders is a stupid stereotype."
The government could revoke the church's tax exemption if it took such a publicly partisan position, notes the Loyola University Chicago tax law professor, or it could slap an excise tax on the faith.
But what would the IRS actually do?
"Honestly," Brunson speculates, "probably nothing." (To date, the tax agency has taken no public action against the church since receiving a 2019 complaint about its financial practices.)
In 2016, the church inched close, in a way, to promoting an anti-Trump position. Its Salt Lake City-based newspaper, the Deseret News, published a front-page editorial encouraging him to bow out of the presidential race after an "Access Hollywood" videotape from 2005 captured the GOP nominee bragging about groping women.
The latest 'Mormon Land' podcast: Mountain Meadows after the massacre
The new book "Vengeance Is Mine: The Mountain Meadows Massacre and Its Aftermath" explains how church leaders in southern Utah tried to cover up the infamous and inexcusable crime, how investigations were thwarted, and how justice was delayed and denied. Co-authors Richard E. Turley Jr. and Barbara Jones Brown also answer a key question: What did church prophet-president Brigham Young know about the horrific attack and when did he know it? Listen to the podcast.
Africa remains the growth king
Eight of the 10 nations with the fastest membership-growth rates from last year are in, unsurprisingly, Africa, led by Burundi (up 50.7%), Rwanda (up 36.9%) and Tanzania (up 29.9%), according to independent church tracker Matt Martinich. The two outliers are Iceland (up 15.4%) and Turkey (up 14.8%).
"Africa stands out as the world region where the majority of the most rapid membership growth occurs," Martinich writes at ldschurchgrowth.blogspot.com. Overall, though, "annual membership growth rates have not only returned to previous levels prior to the COVID-19 pandemic in many of the nations where the church usually reports its most rapid growth but … have actually increased since prior to the pandemic."
The three places with the quickest declines were battle-scarred Ukraine (down 7.8%), Singapore (down 2.9%) and the Isle of Man (down 2.4%).
Ukraine's drop came primarily from members fleeing the country due to the war with Russia.
As for Russia, Martinich notes, the church reported 4,995 members at the end of 2022. It marked the first time it has published figures for that country since 2017, when it listed 23,252 Latter-day Saints there.
"It is unclear whether this may be a reporting error or if this may reflect a mass exodus of Russian Latter-day Saints to other nations," he states. "However, this figure may be accurate, given scores of congregations have closed in Russia since Russia's invasion of Ukraine."
A temple in a "major" Russian city apparently remains in the church's plans, but no site has been publicly revealed since that 2018 announcement.
From The Tribune
• Whistleblower David A. Nielsen, in his first public interview, says he joined the church's investment arm believing the faith's deep pockets were "going to change the world" through charitable giving. Instead, "we just grew the bank account."
• Tribune TV critic Scott D. Pierce says Nielsen came off well in a "60 Minutes" segment. The church, he says, did not.
• In a news release the morning after the CBS airing, the church issued a news release, stating it believes in having "adequate resources available to fulfill its divinely appointed responsibilities" and dismissing Nielsen's accusations as "unfounded."
• The value of the church's most prominent publicly reported investment fund shot up to $46.2 billion, adding another $1.8 billion in the first three months of the year.
• Brigham Young University-Idaho is getting a new president: general authority Seventy Alvin F. "Trip" Meredith III.
• Read about why 98-year-old church President Russell Nelson is now using a walker or a wheelchair.
• In a milestone moment, the church launched public tours this week of its first "modular temple," the single-spired, nearly 10,000-square-foot edifice in Helena, Mont. Apostle Gary Stevenson is scheduled to dedicate the temple, one of three existing or planned temples in the Treasure State, on June 18 after the open house wraps up June 3.
• We published three columns related to Mother's Day. Latter-day Saint scholar Matthew Bowman detailed how the holiday started and how we fail to emphasize its original intent; historian Ardis E. Parshall revealed a "Companion Poem" to Eliza R. Snow's beloved "O My Father" and how it drew a warning from a 19th-century apostle; and Natalie Brown discussed how her choices have changed since she became a mom.
• Religion News Service columnist Jana Riess interviewed two leading Latter-day Saint voices: scholar Joanna Brooks, author of "The Book of Mormon Girl," and LGBTQ activist Mitch Mayne, both of whom have stepped back from the church.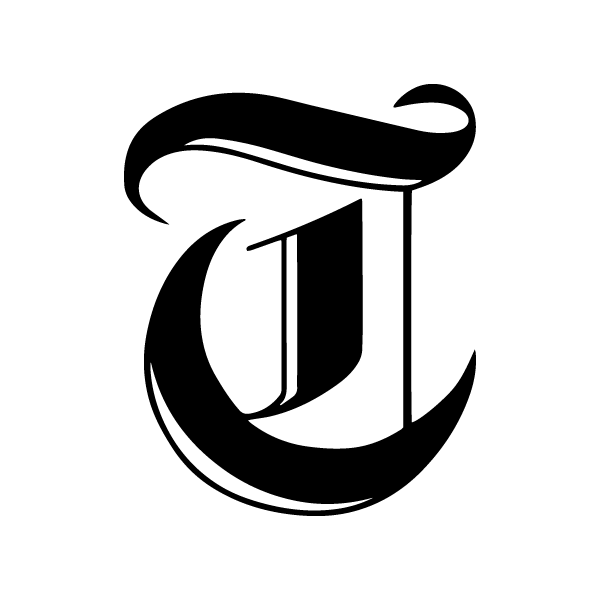 Subscribe To Mormon Land Newsletter

Get the latest news by subscribing to our Mormon Land newsletter. Enter your email below to receive more stories like these right to your inbox.