After months of speculation about his political future, Sen. Mitt Romney announced Wednesday he would not seek another term in the Senate in 2024.
The announcement brings an end to his decadeslong political career.
In a video posted to Twitter, Romney said he was stepping aside for new leadership.
"At the end of another term, I'd be in my mid-80s," Romney said. "Frankly, it's time for a new generation of leaders. They're the ones that need to make the decisions that will shape the world they will be living in."
During a news conference after his announcement, Romney again emphasized it was time for younger leaders to take the reins.
"The times we're living in really demand the next generation to step up and express their point of view and make the decisions that will shape our American politics over the coming century," Romney said. "Just having a bunch of baby boomers who were around in the post-World War II era are not the right ones to be making decisions for tomorrow."
Those new leaders will face enormous challenges in the coming years, he added, something the current leadership for the Republican and Democratic parties are not equipped to handle.
"We face critical challenges — mounting national debt, climate change, and the ambitious authoritarians of Russia and China. Neither President [Joe] Biden nor former President [Donald] Trump are leading their party to confront them," Romney said. "On the deficits and debt, both men refuse to address entitlements even though they represent two-thirds of federal spending. Donald Trump calls global warming a hoax and President Biden offers feel-good solutions that will make no difference to the global climate. On China, President Biden underinvests in the military and President Trump underinvests in our alliances.
"Political motivations too often impede the solutions that these challenges demand," he added. "The next generation of leaders must take America to the next stage of global leadership."
Romney still has more than a year left in his term. He said he hopes to focus on three primary issues before he leaves office in 2025 — immigration, the ballooning national debt and climate change. He also teased his future plans, saying he won't leave politics behind completely after he's out of office.
"One of the things I intend to do is speak on college campuses to encourage young people to actually run for office and vote," the first-term senator said. "I don't think there's a way to mandate this, but I'd like colleges and universities to insist young people vote and make sure we have more young people participating because it's the world they're going to be inheriting."
Gov. Spencer Cox was one of the first Utah leaders to react to Romney's announcement.
"@SenatorRomney has served with distinction at the highest levels of government and we're incredibly grateful for his commitment to this country. Our state and our nation have benefited from his principled leadership and patriotism," Cox posted on social media.
Republican Sen. Mike Lee also took to social media to thank Romney for his service.
In a statement, Sen. Steve Daines, R-Mont. and chair of the National Republican Senatorial Committee, also thanked Romney for his 25 years of public service.
"I join my Republican colleagues in expressing gratitude to Senator Romney for his years of service to our country and the state of Utah. We are going to nominate a candidate who will keep Utah red in 2024."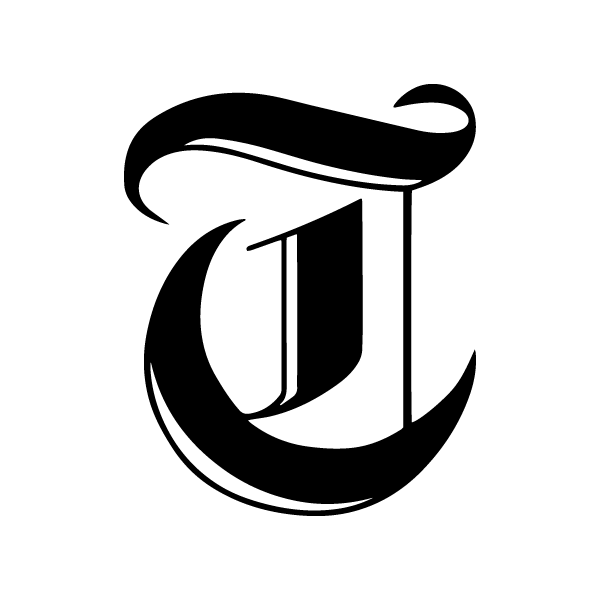 Subscribe To The Daily Buzz Newsletter

Get the latest news by subscribing to our The Daily Buzz newsletter. Enter your email below to receive more stories like these right to your inbox.
Trying to read the tea leaves about Romney's political future was a constant in Utah political circles over the past year, and Romney did not do much to tip his hand. Just last month, he told reporters he had not yet decided.
"I'm trying to decide whether I can get some things done that I care about in another term," Romney said after a talk at the University of Utah.
Had Romney decided to run for another term in the Senate, he likely would have faced significant political headwinds. A substantial portion of the Republican base in Utah was openly hostile to him, calling him a "RINO" (Republican in name only) after his votes to convict former President Trump during his two impeachment trials. Never was that more evident than when he was heckled and booed by Republican delegates at the Utah GOP convention in 2021. Earlier this year, the Emery County GOP narrowly defeated a resolution to censure Romney for "giving aid and comfort to the Democratic Party" for his impeachment votes.
Romney was one of Trump's fiercest critics over the past few years. After the news of his retirement, Trump took a victory lap on his Truth Social platform, posting in all caps "FANTASTIC NEWS FOR AMERICA, THE GREAT STATE OF UTAH, & FOR THE REPUBLICAN PARTY. MITT ROMNEY, SOMETIMES REFERRED TO AS PIERRE DELECTO, WILL NOT BE SEEKING A SECOND TERM IN THE U.S. SENATE, WHERE HE DID NOT SERVE WITH DISTINCTION."
Former Utah Republican Party Chair Carson Jorgensen acknowledged Romney was a polarizing figure in the Utah GOP.
"Mitt and I disagreed on a lot of things," Jorgensen said, "but I wish him well."
Democratic political strategist and current CNN commentator Joe Trippi was stunned by Romney's decision to step aside.
"I'm somebody who admired how Mitt Romney stood against where the party was headed under Trump," Trippi told The Salt Lake Tribune during a brief telephone conversation Wednesday. "There's fewer and fewer like him in the Republican Party."
Mike Madrid, a longtime Republican political strategist who left the party because of the GOP's turn toward Trump, said Romney's retirement would be a massive loss for the country.
"He is interested in governing. He's one of the very few who recognizes the role in this time of performative politics," Madrid said. "He's genuinely interested in finding solutions."
Romney had been working on a memoir, due out next month, with reporter McKay Coppins. The first excerpt of "Romney: A Reckoning" was published in The Atlantic within minutes of Romney announcing his retirement. One motivation behind his decision, Romney told Coppins, was the men in his family "had a history of sudden heart failure" and none had lived longer than his father, who died at age 88.
An open U.S. Senate seat could set off a stampede of candidates hoping to take Romney's place in Washington. Utah House Speaker Brad Wilson and Riverton Mayor Trent Staggs have already launched their campaigns. Others who may be weighing a bid include U.S. Reps. John Curtis and Burgess Owens, former Utah GOP Chair Thomas Wright and state Sen. Mike Kennedy.
With his retirement, Romney becomes only the second U.S. senator from Utah to serve only one term, joining Democrat Abe Murdock, who lost his reelection bid in 1946.