Earlier this year, Utah lawmakers approved a bill to designate the month of September as "American Founders and Constitution Month" to encourage residents to learn more about America's founding document. Parts of the monthlong celebration, which kicked off with a flag-draped event Thursday morning at the Utah Capitol, have been co-opted by a group affiliated with far-right and fringe political beliefs.
Most of Thursday's event included what one would expect to find at a celebration of the Constitution — American flags, a choir of schoolchildren singing patriotic songs and speeches from current Utah Gov. Spencer Cox and his predecessor Gov. Gary Herbert. Many of the several hundred people in attendance sported white T-shirts with the logo of "Why I Love America," the patriotically named organization responsible for the event. A banner draped behind the speakers and choir advertised Why I Love America's website.
Why I Love America is the public face of a nonprofit group called The Constitution Education Foundation. According to documents filed with the Utah Department of Commerce, the two groups are the same entity, with the foundation doing business as "Why I Love America."
Earlier this year, top Utah leaders for The Church of Jesus Christ of Latter-day Saints encouraged members to use "Why I Love America" as a resource for information on the Constitution. The educational materials from the group, including a children's book on the Constitution distributed to attendees Thursday morning, were written by people with no relevant academic background or expertise other than a passion for the subject matter.
[READ: Ties to group pushing a Constitution celebration raise questions about LDS Church's political neutrality]
On Thursday, Jen Brown, founder of Why I Love America, articulated her vision of Utah and other states operating unencumbered by interference from the federal government.
"We know how to best govern ourselves here in Utah. We have so many talented, creative people. We know best how to run our health care, our education and so forth," Brown said. "And most importantly, we know best how to protect the rising generation in the state of Utah so that they can reach their potential."
Why I Love America has a distinct religio-centric view of the Constitution. A mission statement from its website says its aim is "to rekindle a spirit of patriotism and appreciation for God's hand in the origin and destiny of our nation."
"We opened today's program with a prayer. We pledge allegiance as one nation under God. We heard the 'Star-Spangled Banner,' which acknowledges God's role in the creation of this nation," said Tad Callister, an emeritus Latter-day Saint general authority and a former churchwide Sunday school president, during Thursday's event. "God's fingerprints are everywhere."
That mingling of the Constitution with a Christian worldview is apparent in the choice of a keynote speaker for an event later this month celebrating the 236th anniversary of the ratification of the Constitution. The group has invited David Barton, the leader of the Wallbuilders organization, to headline an interfaith event in Layton.
[READ: Controversial guest won't speak on Constitution at LDS center after all, helps faith keep neutrality stance]
Barton, who has no academic credentials in history or the Constitution, asserts the Founding Fathers wanted to establish the United States as a Christian nation and did not believe in separating church and state. Historians have accused Barton of fabricating facts, and his first book, "The Jefferson Lies," was yanked from shelves after its publisher lost confidence in it, NPR reported at the time.
Continuing with the overt religious theme, Why I Love America is sponsoring a "patriotic devotional" titled "God's Hand in America" that will also premiere a short film by Callister of the same name.
Gov. Spencer Cox, who spoke at Thursday's event, brushed off questions about whether his participation was a tacit endorsement of Why I Love America.
"Gov. Cox cares deeply about the Constitution and is always willing to meet with any groups on the right or the left to promote its ideals. That same Constitution protects freedom of speech and assembly," spokesperson Jennifer Napier-Pearce wrote in an email to The Salt Lake Tribune.
Cox recently launched an initiative encouraging Americans to "disagree better" in an attempt to inject more civility into an overheated political environment. How does that ideal fit with Barton's scheduled appearance later this month?
"Disagreeing Better is not about canceling people or groups with different ideas, but about disagreeing passionately and engaging respectfully," Napier-Pearce said. She did not specify whether Cox disagrees with Barton.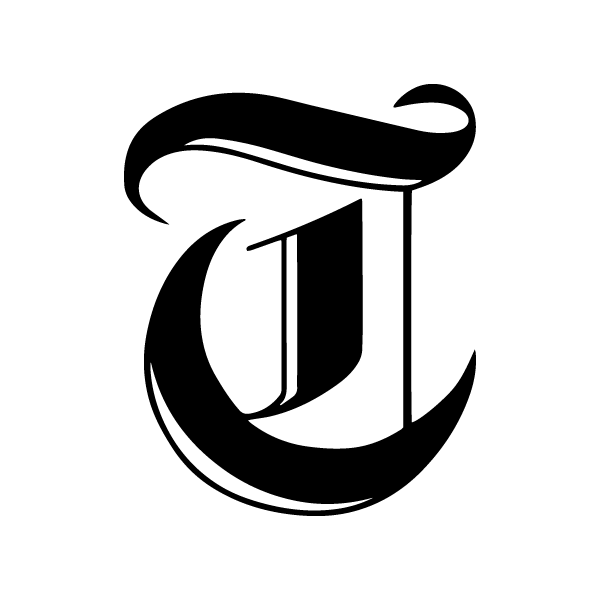 Subscribe To The Daily Buzz Newsletter

Get the latest news by subscribing to our The Daily Buzz newsletter. Enter your email below to receive more stories like these right to your inbox.
While the group takes great care to bill itself as nonpartisan, there are no Democrats on the board of the foundation and the Constitution Month planning committee.
Most of the speakers on Thursday's program steered clear of any mention of partisan politics. Democratic Utah state Rep. Doug Owens, D-Millcreek, noted the Constitution is not just for a select few.
"All of us should work to make sure the Constitution and its wonderful promises are put into effect for everyone in our country," Owens said. "And not just some of us."
Owens said he is not affiliated with Why I Love America or its parent organization and was invited to speak by one of his Republican colleagues in the Legislature.
"I would hope that the Constitution is nonpartisan," Owens said after the program's conclusion.