This election Utahns will vote on seven different constitutional amendments, a large enough list to potentially confuse voters, experts say.
The amendments range from education funding to slavery and vary in how straightforward they are.
Adam Dynes, a Brigham Young University political science professor, said voters generally are not well informed on ballot issues and rely on shortcuts in deciding which ones to vote for and against.
But Dynes hasn't seen many of those shortcuts this election, which could make the vote more confusing than usual. He chalked this up to the lack of campaigning around this year's ballot measures and the effect of the divisive presidential election drowning out other political candidates and issues.
He pointed to Utah's online voter packet, which includes information on all ballot measures, as a tool voters can use. "So for voters who want to get informed, the costs aren't too high."
To read the packet, go to vote.utah.gov, click on "Learn About Candidates and Issues" in the top right corner and fill in your address. The amendments' language, detailed descriptions and arguments for and against are listed below the candidates.
Adam Brown, another BYU political science professor, said the fact that the voting guide is online — as opposed to being mailed out with ballots as in past elections — may mean fewer voters actually use it since it requires them to be proactive and be aware it exists.
"There's research suggesting voters default to either 'no' or abstention when they confront a ballot measure they don't understand, so if the Legislature wants its proposed amendments to get more votes, mailing out the voter guide would be in its interest," Brown said.
The state used to print and mail out voter information pamphlets to every registered voter in the state. But in 2012 that changed to postcards being sent out to all voters notifying them that the voting guides were available upon request. By the last general election, in 2018, only about 70,000 voters statewide made this request so the Legislature, in search for ways to save money, stopped printing and mailing the guides altogether.
State Elections Director Justin Lee said it's unique that this year's ballot measures are all constitutional amendments placed there by the state Legislature. Voting by mail, though, will be an advantage for voters trying to sort through the plethora of amendments because it will give them time to review and understand the proposed amendments.
"The good news is that none of these constitutional amendments need to catch them by surprise," Lee said.
According to BallotPedia, an average of between three and four amendments appeared on the general election (even years) ballot in Utah from 1996 to 2018. Some 90.4% of those were approved by voters.
Brown, who has studied the Utah Constitution extensively, says the last time voters saw seven proposed constitutional amendments was in the late 1960s.
Utah tends to have more amendments than expected for its relatively short constitution — fewer than 20,000 words compared to the state average 50,000, Brown says.
This may be reflective of a state Legislature "that's a bit more willing than average to propose amendments even when a run-of-the-mill statute would work fine," Brown said, pointing to Amendment E, on hunting and fishing, as an example of an amendment that could be a statute.
According to Brown, there are three reasons why lawmakers pass amendments:
To change something that is already in the constitution

To lock in something in the constitution that has enough support now but may not in the future

To make a purely symbolic change to the constitution to galvanize core supporters
Brown said all of this year's amendments — except E — fall under the first category. "Utah has done a better job than many states at keeping policy in statute rather than in the constitution, but no state is completely innocent in this respect," he added. Amendment D, for example, wouldn't be on the ballot, he said, had legislators not made water policy a constitutional issue.
"That's the risk with things like Amendment E — by moving hunting and fishing from statute to the constitution, we may be creating unforeseen problems down the road that will require future amendments rather than mere statutes to rectify," Brown said.
Following are the seven amendments on this year's ballot, along with brief descriptions.
Amendment A: Gender-neutral language
Amendment A will change a few sections of currently gendered language to words that are not limited to a single gender, such as changing uses of "men" to "person" or "wife" to "spouse."
The majority of the constitution already uses gender-neutral language. In fact, the amendment would only apply to the six of the constitution's 237 sections that are out of sync. An example is Article 1 Section 11, which states "All courts shall be open, and every person, for an injury done to him in his person, property or reputation, shall have remedy by due course of law…"
A resolution to get the measure on the ballot was sponsored by Sen. Deidre Henderson, R-Spanish Fork, and was passed unanimously by the House and Senate. If approved, the language would be changed on Jan. 1, 2021.
Amendment B: Utah legislator qualifications
Like Amendment A, the goal in making Amendment B is to clean up and clarify constitutional language. The constitution currently specifies the qualifications a legislative candidate must meet, including that they be a U.S. citizen, at least 25-years-old, and a qualified voter in the district they are running in. However, the constitution does not clarify the date by when they need to meet them.
Amendment B would eliminate that ambiguity by requiring a candidate to meet the requirements by the time they are appointed or elected as opposed to the time they file to run.
Rep. Craig Hall, R-West Valley City, sponsored the legislation for this measure when the lieutenant governor's office asked him to address the issue after it arose in the case of a Davis County candidate who was 24 years old. The measure was passed unanimously by the Legislature.
Amendment C: Slavery as a punishment for crime
The Utah Constitution currently allows slavery as a punishment for a crime. Amendment C would remove this provision.
There has been no organized opposition to this amendment, and support has been bipartisan, with Rep. Sandra Hollins, D-Salt Lake City, and Sen. Jake Anderegg, R-Lehi, sponsoring it. Lawmakers passed it unanimously. The amendment has received widespread support, including from The Church of Jesus Christ of Latter-day Saints and the NAACP.
This amendment mirrors efforts in other states and on the national level to remove similar language from the Thirteenth Amendment of the U.S. Constitution. Twenty other states contain similar provisions — although nine do not use the word "slavery" — and one state allows for slavery to pay for a debt or fine.
Utah prisons will not be affected by the amendment, according to the Utah Department of Corrections. The amendment would not affect judges' ability to mandate community service or incarceration work requirements as neither are considered a form of slavery. Instead, the amendment is simply codifying current practices, beliefs and morals around the issue.
Amendment D: Municipal water uses
Amendment D would allow municipalities to supply water to communities, individuals and others outside of the municipality's boundaries and to define its own water supply border.
Some municipalities have been selling water outside their boundaries for decades despite unclear constitutional language whether that was allowed, and lawmakers have been working on this issue since 2018 in partnership with the Utah Executive Water Task Force. Lawmakers voted unanimously to place the amendment on the ballot and have produced two bills accompanying it: SB17 and HB31.
Amendment E: Right to hunt and fish
Utahns would be guaranteed a constitutional right to fishing and hunting if Amendment E is passed. It would also establish public hunting and fishing as the preferred way of managing and controlling wildlife.
Amendment D would not impact property or trespassing rights or the state's ability to regulate hunting, fishing or land management.
Republican Rep. Casey Snider sponsored the measure and it passed 21-7 in the Senate and 59-11 in the House. Advocates of the measure see it as a way to protect the right for future generations, while individuals who have spoken out against it see the amendment as unneeded and trivializing the constitution as there haven't been any threats to hunting or fishing.
Twenty-two other states guarantee the constitutional right to hunt and fish, and California and Rhode Island guarantee the right to fish. The National Rifle Association supports the measure and is actively pushing for Utah and other states to include it in their constitutions. The language in Amendment E is very similar to that of a model amendment on the NRA's lobbying website, but Snider has said he wasn't approached by any advocacy group to pass the legislation.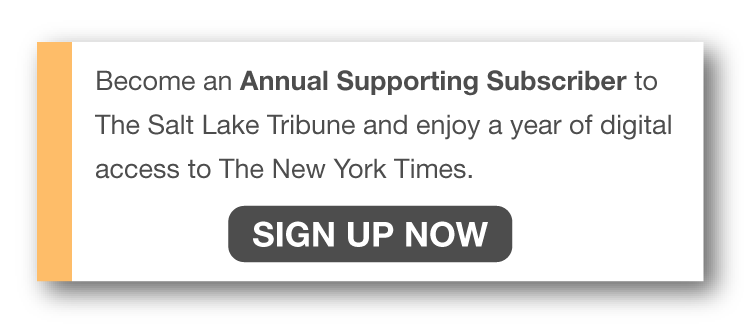 Amendment F: Legislative session start date
Utah's annual legislative session starts on the fourth Monday of every January, per the state constitution. Amendment F would allow legislators to pick any day in January to start the session, and an accompanying bill, SB156, would set the date to the third Tuesday of the month — the day after the Martin Luther King Jr. Day holiday. The amendment does not change the constitution's requirement that the session not exceed 45 calendar days, excluding federal but not state holidays.
Proponents of the amendment and SB156 say they give legislators more flexibility and that an earlier start date is more convenient. Opponents, on the other hand, argue the earlier start would decrease the time lawmakers can spend with their families over the holiday break and interfere with part-time legislators' day jobs. Some opponents have suggested the earlier start would not allow enough time to compile fiscal projections needed to make certain decisions, but the Utah Legislative Fiscal Analyst Office said that isn't a concern.
The measure, sponsored by Sen. Ann Millner, R-Ogden, passed unanimously in the Senate but nearly failed to reach the required two-thirds majority in the House with a 50-24 vote. If passed, Amendment F would be the third amendment in the past two decades to change the state legislative session start date.
Amendment G: Expanding the use of Utah's General Education Fund
Amendment G is by far the most controversial measure on this year's ballot. The Utah Constitution limits the use of income tax revenue to education funding only, but Amendment G would expand permissible spending to include social services for children and individuals with disabilities.
This measure stems from what lawmakers have warned is an imbalance in the state budget and the failure of tax reform efforts. Social services and other needs, like transportation and corrections, have traditionally been paid for using sales taxes. Lawmakers have argued that slow growth in sales tax revenue leaves the state struggling to fund general government services.
Proponents of the amendment argue it would help ease the state's budget problem and suggest that there is more than enough income tax revenue to fund education. An accompanying bill ensures ongoing funding in the base budget for schools and creates a rainy-day fund of up to $400 million for education.
It is supported by a number of education groups, including the Utah Education Association, as well as the Utah Taxpayers Association.
Opponents of the amendment point out that both education and social services have historically been underfunded in Utah. In fact, the state ranks 51st in the nation for per-student spending and 37 for public total public welfare spending, according to data from the U.S. Census Bureau. About $600 million in income tax revenues would be needed to pay for social services, the same amount Envision Utah estimates would be needed to increase teacher salaries to address Utah's teacher retention problem.
Additionally, recent revenue trends in Utah have shown, at least in the short term, that sales tax revenue has grown faster than income tax revenue, especially during the pandemic economic hit.
The proposal is opposed by the Utah League of Women Voters and Voices for Utah Children.
The divisive nature of the measure is reflected in its journey to the ballot. The bill underwent various iterations and negotiations to get it to its current state, including an agreement with the Utah Education Association for lawmakers to show intent to increase public K-12 funding. This intent came in the form of HB5011, which calls for a 6% increase in education funding over the next few years. The amendment measure, sponsored by Sen. Dan McCay, was passed 26-2 in the Senate and 67-5 in the House.
Amendment G isn't the first time the state's constitutional earmark for education funding has been challenged. Income taxes have been dedicated to funding education since the 1940s, but in 1996 Utahns voted to include higher education, in addition to public K-12 education, into income tax revenue funding. If approved, the amendment will take effect on Jan. 1, 2021.
Voters can find additional information about ballot measures at the Utah Foundation's On the Ballot initiative or in Utah's voting guide.