Even if you didn't know very much about Utah before moving here, one aspect you likely are fairly well acquainted with are its national parks. A tourism campaign launched in 2013 put Utah's "Mighty 5″ on the national landscape — some would say too well. Visitation increased by half a million visitors, on average, during each of the three years after the campaign launched. They now rank among some of the country's most visited national parks, drawing between one and five million visits each year.
But how well do you really know Arches, Bryce Canyon, Canyonlands, Capitol Reef and Zion national parks?
If you think the attractions are all in the names — arches, canyons, heavenly views — think again. While all five are well-stocked with those, there's plenty more to see. Check out the rivers, stars and even orchards.
Here's what you should know about Utah's Mighty 5:
Arches
Though it ranks second smallest among Utah's national parks, Arches has a monumental presence. The outline of Delicate Arch is recognized around the world and has become synonymous with the state. It's even stamped on our license plates. As a result, about 1.5 million people a year visit the park, many of them determined to make the 3-mile round-trip hike to the 60-foot-tall structure.
Delicate Arch is but one of nearly 2,000 natural sandstone arches within the park. Other popular ones include Landscape Arch and Double Arch. Both of those can be reached in less than a 2-mile round-trip hike. Many others can be viewed from the roadway along the 22-mile scenic drive around the park.
Those who drive into the park from April 1 and early October between the hours of 7 a.m. and 4 p.m. will need a reservation. Arches implemented a timed-entry pilot program two years ago as a way of spreading out traffic and preventing temporary closures, and it appears it will likely stick. Reservations cost $2 and you will need to arrive within the hourlong time slot you select (some wiggle room exists). While making your reservation, you can also purchase your park entrance ticket. In 2023, that costs $30 per car for a seven-day pass or $55 for a one-year pass.
Bryce Canyon
No, hoodoos are not bewitched structures, though they do appear otherworldly. The thin towers often topped by a more bulbous rock — making one question how they haven't toppled — are the main attraction at Bryce Canyon National Park. Each year, they draw more than 2 million people into the park, which at 35,000 acres is the smallest of Utah's Mighty 5.
Wind, water and frost combined to create the hoodoos, but they aren't the only spectacular product of erosion in the park. Natural amphitheaters, like the one bearing the park's name, are also worth visiting.
When it's too dark to look up at the hoodoos anymore, look even further up for some of the best stargazing in the country. Bryce is a designated International Dark Sky Park because of the lack of light pollution and abundance of astronomy programs. The Bryce Canyon Astronomy Festival takes place every June.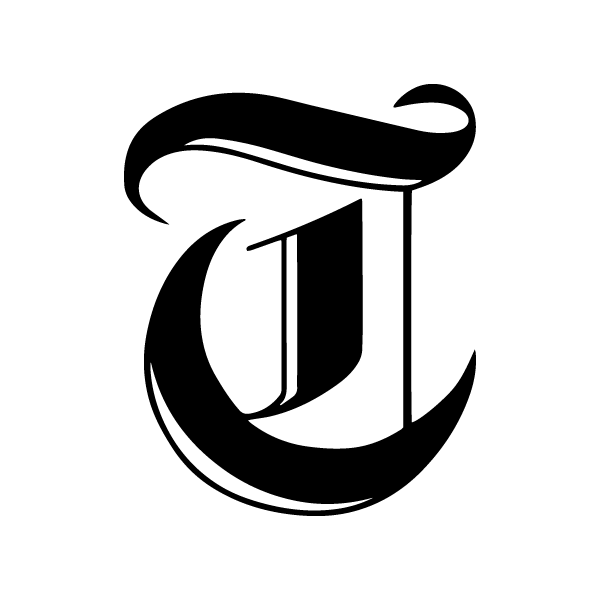 Subscribe To New to Utah Newsletter

Get the latest information by subscribing to our New To Utah newsletter. Enter your email below to receive more stories like these right to your inbox.
Because of its altitude — it ranges from 6,600 to 9,100 feet elevation — Bryce is a great escape from the heat that afflicts the other Mighty 5 parks in the summer. In the winter, though, it can be very cold and snowy. The park remains mostly open during all seasons, however. Only the roads to Fairyland Point and Paria View close for the season after the snow falls, though the main park road can be closed for up to a day after a storm to allow plows to clear it.
Entry to Bryce Canyon costs $20-$35 and passes can be purchased at the entry stations or online. No reservations are necessary.
Canyonlands
Canyonlands National Park is for adventurers. The largest of Utah's national parks at 337,000 acres, it's divided into four districts, each with its own distinct recreation opportunities. They are: Island in the Sky, The Maze, Needles and The Rivers.
Island in the Sky is the most visited district, mostly because of its proximity to Arches National Park. A mesa situated atop sandstone cliffs, it looks out over deep canyons. It's also the main jumping off point for two off-road trails: the Shafer Trail and the 100-mile White Rim Trail. Both require a four-wheel-drive vehicle with high clearance and low gearing. Motorbikes, mountain bikes and e-bikes are also allowed, though ATVs, OHVs and UTVs are not. A permit is required for the White Rim Trail, which typically takes at least two days to drive and three days to bike. Pets are not allowed in the backcountry.
On the opposite end of the spectrum are the Needles district and The Maze, the two most remote areas of Canyonlands. The Needles is like a Mighty 5 sampler pack filled with hoodoos, arches, amphitheaters and rock art as well as plenty of hiking trails. Check out Chesler Park Loop Trail, which winds through a red rock canyon, or the Joint Trail, known for its narrow slot canyons. The Maze, meanwhile, more than lives up to its name. With few trails to follow, hikers in this area wind through slot canyons and over rock formations with nary another person, water source or cell tower in sight. In 2008, it was Backpacker magazine's Most Dangerous Hike in America. A permit is required for overnight camping.
Hiking not your thing? Try rafting or floating through the Rivers district, where the Colorado and Green rivers come together. Some of the views from the confluence include overlooks of Dead Horse Point, Shafer Canyon and Musselman Arch.
Entrance to Canyonlands costs $15-$30. Passes can be purchased at fee stations or online.
Capitol Reef
Wrinkles generally aren't considered looked upon with awe except at Capitol Reef National Park. A geologic monocline — a nearly 100-mile wrinkle on the earth — is the main attraction at the second-largest yet second-least-visited of Utah's Mighty 5. Called the Waterpocket Fold, the monocline was formed when tectonic forces caused the Earth's crust to buckle. Erosion has since exposed the different layers of rocks, revealing a palette of reds, golds and grays.
Standing in stark contrast to that desert landscape are the park's numerous orchards. Located within a few miles of the visitors center, the trees were planted in the fertile Fremont River Valley by Church of Jesus Christ of Latter-day Saints pioneers as far back as the 1880s. The orchard includes varieties of apples, apricots, cherries, peaches, pears and plums that the public can pick for a fee when they are ripe.
Several short hikes to cliffs, canyons, domes and bridges can be found along State Route 24, outside the park's boundaries. A fee of between $10-$20 is required to enter the park. It can be purchased at a fee station or online. Because of the lack of shade in the park, the best months to visit are March to June or September through November.
Zion
Zion comes in as the heavy hitter of Utah's national parks. Its imposing red cliffs, vast views, slot canyons and wide green river draw the third most visitors of all the national parks. The majority of those nearly 5 million people squeeze into the 10-mile stretch between the visitors center and the Narrows in Zion Canyon, which is only accessible via a shuttle bus. However, plenty of discoveries, and somewhat sparser crowds, await those who venture to the east entrance. It's undergoing a face-lift and offers perhaps the best overview of the park from Observation Point.
To tame the crowds, Zion requires permits for two of its most popular trails: Angels Landing and The Subway. A permit must also be obtained to hike the Narrows from the top down. Those hiking the Narrows should also be keenly aware of weather conditions. The often water-submerged "trail" is typically closed for several weeks each spring when snowmelt lifts the flow of the Virgin River to unsafe levels. The river is also prone to potentially deadly flash flooding during mid- to late-summer monsoons.
A weeklong pass into the park costs $20-35 and must be purchased at one of the entrances. Children 15 and younger can walk in for free.