The Great Salt Lake is one of Utah's many natural wonders, and a lot easier to visit for many of the state's residents than some of the other national parks and landmarks that make the state famous.
The lake also has a variety of alluring attractions and activities to suit all kinds of interests and abilities, from fine art to wildlife walks to car tours to historical sites to pretty places to watch the stars. Here's our big list of places to go and things to see.
Spiral Jetty
Topping any Great Salt Lake must-do list is a day trip out to the Spiral Jetty, a marvel of modern art in the lake's remote north arm.
Sculptor Robert Smithson created the jetty in 1970 using basalt rock and a bulldozer. It quickly became his most famous work and an icon of the American Land art movement. Smithson selected Rozel Point, off the Promontory Point Peninsula, as the site for Spiral Jetty, due to its far-flung location. Indeed, it used to be quite the adventure to find. These days, directions are easy to search and Box Elder County has graded the route to suit the modern sedan. Just remember, cell service remains spotty once you hit the dirt roads, so be sure to pull up where you're going in advance. Expect a two-hour drive from Salt Lake City.
One bonus about the Spiral Jetty is it's in a portion of the lake that's so salty, pesky brine flies and infamous biting no-see-ums are nowhere to be found. Dip a toe in this part of the lake's otherworldly purple water, marvel at all the strange salt crust formations and take a walk to the center of the jetty's 1,500-foot spiral.
The Spiral Jetty has become a popular destination for families, picnics and even kite flying. Just remember to leave everything where you found it and carry out your trash. There are no restrooms for miles, so plan ahead. Also, don't build fires — it's illegal and could mean hefty fines.
Golden Spike National Historic Site
American laborers and engineers spent the early 19th century building a railroad network and uniting a growing nation. That effort culminated in 1869, near the shores of the Great Salt Lake, when teams drove the Golden Spike and completed the United States' first transcontinental railroad.
The site is now part of the National Park system and makes for a fun peek into the past (it's also on the way to the Spiral Jetty, so enjoy both on the same trip, if time permits). Train aficionados will love the locomotive replicas. History buffs will adore the reenactment of the "wedding of the rails" ceremony, complete with Victorian-era costumes.
The site also has auto tours and a hiking trail for visitors to see the old rail grade up close.
The park has restrooms and water, but the nearest gas and food are about 30 miles away in Corrine. Entrance fees cost $20 per vehicle, or splurge on a $35 annual pass. For more information and a calendar of events and closures, visit the Golden Spike National Historic Site website.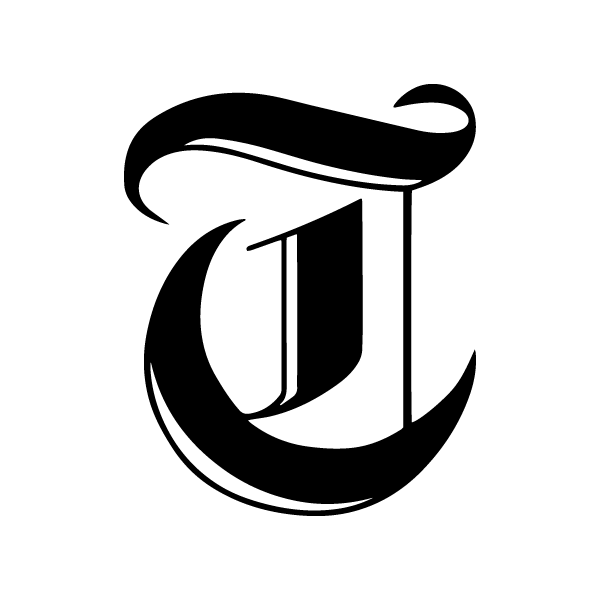 Subscribe To New to Utah Newsletter

Get the latest information by subscribing to our New To Utah newsletter. Enter your email below to receive more stories like these right to your inbox.
Bear River Migratory Bird Refuge
Bust out the binoculars and fancy camera gear and prepare to be blown away by the Bear River Migratory Bird Refuge.
The refuge spans 80,000 acres of marshes, mudflats, wetlands and open water which attract a stunning array of bird species all year long. See tundra swans, mallards and common goldeneye resting in the winter. American white pelicans, black-necked stilts, long-billed curlew and American avocets fly in by spring. White-faced ibis, great blue heron, snowy egret, grebes and Canada geese raise their chicks in the summer. By fall, several species of ducks make their migration, peaking in the tens of thousands by October. Bald eagles, hawks and songbirds are also easy to spot much of the year.
You don't have to be an experienced birder to enjoy the refuge. Drop by the visitor center to learn about the more than 200 species which visit the Great Salt Lake and its key role in the Central and Pacific flyways. Travel the 12-mile auto tour route at your leisure, observing how different bird species use different kinds of habitat. Or take a stroll on the Wetland Wonders and Marsh Meander trails.
The refuge is open to hunting for coots, ducks, geese, tundra swans and pheasants during the fall. Hunters must stay at least 100 yards away from roads, parking lots and observation areas.
Restrooms are located in the visitor center and at the start of the auto loop. All refuge amenities are free and open to the public. Don't forget the bug spray!
You can grab dinner or a snack in Brigham City, which is about a five-minute drive away. For more information, visit the U.S. Fish and Wildlife Service's website for the refuge or call the visitor center at (435) 723-5887.
Willard Bay State Park
If you like camping and boating, Willard Bay is the spot for you.
Technically a human-made reservoir, Willard Bay stores the last of the Weber River before it reaches the Great Salt Lake, so the water is fresh. The state park has two marinas and a campground with lots of mature shade trees. Don't worry if you don't have a water vessel of your own — vendors rent motorboats, pontoons, jet skis, kayaks, paddleboards, canoes and even floating water parks.
There are dozens of camping options at the park, including sites with full hookups, tent-only sites, mini cabins and sites with existing campers for rent if you don't want to haul your own.
Vending-machine snacks are available, but you'll have to pack your own food if you want something more substantial.
Willard Bay isn't just a summertime destination. During the winter holidays, staff turn the park into an impressive "Fantasy at the Bay" drive-through Christmas light display.
For more information on hours, reservations and park fees, visit the Willard Bay State Park website.
Ogden Bay Waterfowl Management Area
Ogden Bay includes about 20,000 acres of human-made and managed wetlands, which serve as a nature preserve enjoyed by birders and waterfowl hunters.
Thousands of ducks nest in the area each year, and it supports other avian species like avocets, stilts, herons and songbirds. The area is off the beaten track and serene, with an expansive view of wetlands during the day and a perfect spot for stargazing at night. Outside of hunting season, you're likely to see few other people, but do plan on battling swarms of bugs.
The management area has more than 80 miles of roads, dikes and trails to explore. However, the area beyond 7500 West is closed to all users during the nesting season from March 1 to July 31. From August 1 to mid-September, everything is open to hikers and bikers. And from mid-September to mid-February, all the management area's roads and parking lots open to the public, which gives those using motorized travel through the wetlands a lot more options.
The waterfowl management area is state-owned property run by the Utah Division of Wildlife Resources. Access is free, but there are no amenities like restrooms or drinking water.
Antelope Island
Antelope Island is many a Utahn's first introduction to the Great Salt Lake and all the things that make it weirdly wonderful.
It's a state park, but don't expect a Disney-fied experience. It can get hot and smelly there. It has throngs of bugs, especially in the spring. Some might be creeped out by the shrubs chock-full of orb weaver spiders, but others think the arachnids are cool enough they've dedicated an entire festival to them.
Those with the minerals to visit Antelope Island anyway will also see what makes it shine. It has world-class hiking and mountain biking trails. It has lovely beaches covered in soft oolitic sand, perfect for a day of swimming, catching brine shrimp and watching a sunset. It abounds in charismatic wildlife which, interestingly, do not include antelope, but do include lots of pronghorn, bats, bison and adorable burrowing owls.
Even if you absolutely do not want to brave the bugs, you can still take a car tour around the island and see some of its animal residents from afar, or, with the obstinate bison, sometimes up close.
Step back in time to Utah's homesteading days by taking a self-guided tour of Fielding Garr Ranch. Learn a little about the lake's geology, biology and Indigenous history while picking up a few souvenirs at the visitor center. Grab lunch at the Buffalo Island Grill and take a guided afternoon e-bike excursion. When the lake's elevation is high enough, visitors can also rent paddleboards and kayaks at the marina.
If a day trip isn't enough to get your Great Salt Lake fill, Antelope Island has five campgrounds for overnight stays. Bridger Bay has the most amenities, with hookups for trailers, restrooms with running water and showers. There are also trailer sites with no hookups, tent-only campsites and primitive hike-in backcountry sites. Antelope Island is an International Dark Sky Park, offering a rare chance to gaze deep into the galaxy while parked so close to the urban Wasatch Front.
To book a tour or campsite, and for the latest information on park fees, visit the Antelope Island State Park website.
Great Salt Lake Shorelands Preserve
Just a short drive from Layton, the Great Salt Lake Shorelands Preserve offers an accessible way to observe the birds and other wildlife which depend on the lake's unique habitat.
The Nature Conservancy owns and manages the preserve's 4,400 acres of wetlands and calls the site a "bird-watcher's paradise." Expect to see stilts, snowy plovers, avocets and all kinds of ducks.
The site's mile-long meandering boardwalk, observation tower and pavilion make for stunning photos and an easy way to explore the marshes for people of all ages and abilities. Visitors can download an audio tour to learn more about the preserve's birds and history.
The site is open year-round and has a visitor's center open every day, with longer hours from March to October. Pets are not allowed, so leave the pup at home. As with all the Great Salt Lake's marshes, the preserve can get buggy, so don't forget the repellent.
Farmington Bay
Farmington Bay is another wildlife management area run by the Utah Division of Wildlife Resources, but it has a few more conveniences.
Start your trip by parking at the Eccles Wildlife Education Center, which sits on the west edge of Farmington and is open from 9:30 a.m. to 4:30 p.m. Tuesday through Saturday. It has spotting scopes for observing bird behavior, so you don't even need to pack binoculars.
The center also has a variety of workshops starting at 10 a.m. on Tuesdays and Thursdays where you can learn about birding, wetland plants, bugs and bats. Wednesday mornings feature a book reading for kids.
The center also has a flat 1.6-mile nature loop, which is free and open to the public every day, with gazebos for resting and wildlife watching. Another 0.37-mile trail circles a heron rookery.
Pets, bikes and vehicles aren't allowed on the trails. There are two public restrooms open, even when the education center is closed, from dawn to dusk.
The Great Saltair
Saltair has seen many uses and iterations over time, each a little less impressive than the last.
It began as a grand resort built by The Church of Jesus Christ of Latter-day Saints in 1893 with Moorish Revival domes, an elegant pavilion and state-of-the-art amusement park. Tourists came in droves by train to swim, boat, dance and ride its famous roller coaster.
The resort burned down and was rebuilt in the 1920s, but the rise of automobiles, television and entertainment closer to home, along with economic downturn and receding lake levels, meant it never achieved its former glory or visitation. Saltair sat abandoned for about a decade, then caught fire again in 1970.
The smaller, more scaled-back rendition which exists today was built in the 1980s, only to get flooded as the Great Salt Lake swelled to its highest modern elevation. It reopened in 1993 and now mostly serves as a music venue. Check out its concert lineup by visiting thesaltair.com.
Great Salt Lake State Park and Marina
Want to take up sailing on the Great Salt Lake or sign up for a guided sightseeing pontoon tour? Or see what it feels like to be unsinkable in the lake's buoyant water, or get a little beach time and soak up the sun? Great Salt Lake State Park is a handy launching point.
Located on the lake's southern shores just off Interstate 80, this park is a quick drive from downtown Salt Lake City.
While the marina is sometimes high and dry when the lake's elevation is low, during normal years the Division of State Parks rents slips for long-term or day use. There's also a boat ramp if you want to bring a kayak or test how well your motorboat holds up to the lake's corrosive salt.
Go for a swim along Silver Sands beach, rinse off in the free outdoor showers and enjoy a picnic at one of the pavilions. For those with only an hour to two to spare, the marina has spectacular views of the Great Salt Lake and the bathtub ring-like remnant of Lake Bonneville, its massive Ice Age predecessor.
The park's visitor center has information about the lake's geology, ecology and history along with a gift shop. Staff also host occasional bird-watching walks, full moon hikes and nature tours. Look for updates and events on their Facebook page.
There are a handful of campsites with trailer hookups, along with a couple of tent-only beach camping spots. For more information on hours and fees, visit the park website. To reserve a campsite and check availability, check www.reserveamerica.com.
Bonneville Salt Flats
Ah, the Bonneville Salt Flats. A photographer's dream. A speed demon's playland. A magnet for many would-be Instagram influencers.
This vast expanse west of the Great Salt Lake looks downright mystical with its perfectly flat salt crust and pooling water that mirrors the surrounding sky and mountains. Like the Great Salt Lake, the salt flats are remnants of the prehistoric Lake Bonneville as the Ice Age thawed and a warming climate evaporated the Great Basin's water away.
The flats host all kinds of events, including 50 and 100 mile ultra marathons, along with a slew of professional and amateur motorized races. There's even an annual archery competition. But mostly, folks venture out to the salt flats to snap some really cool photos.
The 30,000-acre site is managed by the U.S. Bureau of Reclamation and open to the public year round during the day. A few precautions to keep in mind – the salt flats are remote, without so much as a vault toilet for miles. They're a two-hour drive from Salt Lake City, and there aren't a lot of gas stations or signs of civilization in between. The border town of Wendover is only a few miles further west, however, if you find yourself in a bind. Overnight camping on the flats is not allowed, but primitive sites are available on other nearby BLM land.
Driving on the flats is prohibited when they're wet – it's bad for the salt layer that makes them famous, and that layer is already shrinking due to environmental degradation. BLM will post signs when they're closed to traffic. But even if the salt flats are open and appear dry, it's pretty common for cars to get stuck in the muck, so proceed with caution.
And remember, this is the west desert. It's dry. Temperatures can get really hot or really cold, depending on the time of year. The weather can change in a snap and do weird things. Stock up on sunscreen, pack appropriate layers and bring way more water than you think you'll need.
Visiting the flats is free. For a schedule of events (in case you want to participate or dodge the crowds) and more useful tips, visit the BLM's salt flats webpage.