The Great Salt Lake is one of the most unique water bodies in the West.
It's the largest lake in the U.S. with no outlet to the sea. Water only leaves through evaporation, so salt enters and never leaves. Its tributaries, which include the Bear, Weber and Jordan rivers, have scoured rocks and mountains, depositing them in the lake as minerals and salts over millennia. Those salty waters help critters like brine flies and brine shrimp thrive, which in turn support millions of migrating birds. A dazzling array of species fly in each year, including ibis, stilts, egrets, phalaropes, gulls, swans, pelicans, plovers and avocets.
The lake also supports multi-million dollar industries. It's a popular tourist attraction for boaters, birders and waterfowl hunters. Aquaculture harvests hardy brine shrimp eggs, packages them and ships them overseas to feed the farmed fish and shrimp you buy at the grocery store. Extractors use the sun to "mine" materials from the lake's brine by channeling it into multi-colored evaporation pools. If you pop open a can of soda, there's a good chance it was made from Great Salt Lake magnesium. The lake's minerals are also used in organic fertilizers used to grow much of the world's fruit and nuts. Bits of the Great Salt Lake can also be found in road salts, dust suppressants and water softeners that are likely part of your everyday life. Companies have recently started extracting lithium from the lake as well, a valuable commodity for batteries as we electrify the grid and transition to a carbon-free world.
But the lake is in trouble. Although its elevation rises and falls depending on the time of year (it evaporates and recedes during hot summer months) and seasonal snowpack, data show it has seen a long-term trend of decline. It hit a record low in 2021, and another record low in 2022.
Why should we worry about a shrinking Great Salt Lake?
A shrinking lake poses a major threat to the millions of people living on the Wasatch Front, as its hundreds of square miles of exposed lakebed dry and turn into toxic dust. Scientists have found arsenic, mercury and other dangerous heavy metals in the lake's sediment. The impact that's currently having on public health remains unclear.
The lake normally covers about 1,600 square miles, but it has shrunk to about half that size in recent years.
Receding waters have proven disastrous for lake-based industries as well. Sailboats and rescue ships can't launch from marinas. Mineral companies can't reach the lake's brine. And a shrinking lake means more concentrated salts, which all but wiped out the lake's brine flies in 2022 and nearly caused brine shrimp populations to crash as well.
The lake's decline also reduces the habitat all those millions of migrating birds depend on. And because saline lakes and other wetland habitats are disappearing all across the West, Utah could find itself facing endangered species listings, expensive mitigation efforts and intervention from federal regulators as the birds run out of places to rest and nest.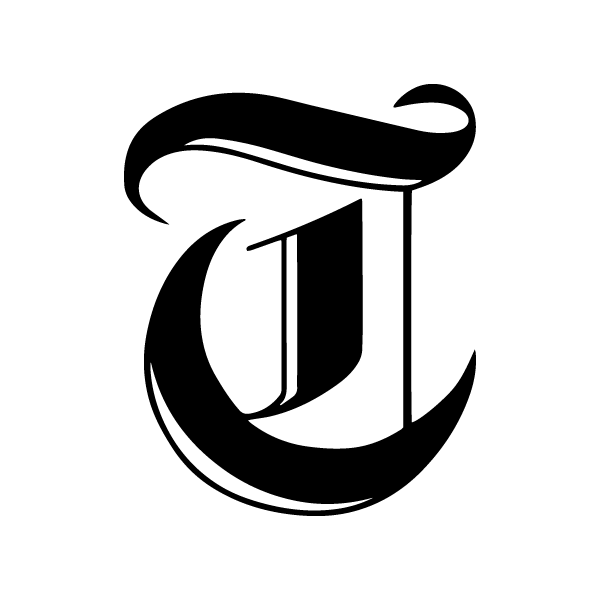 Subscribe To New to Utah Newsletter

Get the latest information by subscribing to our New To Utah newsletter. Enter your email below to receive more stories like these right to your inbox.
Is climate change to blame?
Although a warming climate in the West will increase the lake's rate of evaporation and cause it to shrink further, its decline so far is almost entirely human caused.
Cities, farmers and industries began channeling water out of the lake's tributary rivers from the moment Mormon pioneers showed up in the Salt Lake Valley in 1847. Research conducted by Utah universities and resource managers found diversions have dropped the Great Salt Lake's elevation by 11 feet.
Agriculture uses 63% of the water that would otherwise flow to the lake, dropping it by about 7 feet. Mineral extraction has dropped the lake by 1.4 feet, while cities and municipal use has decreased it by 1.3 feet. Human-made impounded wetlands and evaporation from reservoirs make up the remaining losses.
And because the lake is big but shallow — its average depth is only about 14 feet — even losing a few inches could mean a lot of exposed lakebed.
What can be done to save the Great Salt Lake?
The lake's recent record lows sent Utah lawmakers scrambling to bring it back from the brink.
With the help of federal funds from the American Rescue Plan Act, they've poured millions of dollars into secondary metering for households along with irrigation improvements for agriculture. They've ramped up conservation messaging and encouraged property owners to install water-wise landscaping. They also rewrote pioneer-era water laws so state regulators can buy, lease or receive donations of water rights for environmental benefits, including Great Salt Lake.
They've even explored some expensive and borderline nonsensical ideas, like building a pipeline to the ocean or thinning forests in the lake's watershed or using nuclear power to mine groundwater.
All these initiatives take time, however, and it may take years or decades before they make a difference for the Great Salt Lake.
In the meantime, there's one tool Utah's resource managers can deploy quickly and cheaply to help the lake. A 20-mile rock-filled railroad causeway bisects the lake, effectively cutting it into two, save for a bridge that allows fresher water to flow to the saltier north arm. As salinity levels spiked in the south arm and the ecosystem was on the verge of collapse, the Department of Natural Resources filled in the bridge opening.
That seals off the north half of the lake from all the lake's rivers. With no fresh water reaching that part of the lake, the water has become so saturated with salt that few living things thrive. There are no bugs, no brine shrimp and almost no birds, apart from a nesting colony of pelicans on Gunnison Island. A salt-loving microorganism that lives in the north arm's water has turned it a purplish color.
How much will it cost to stop the dust?
In 2023, the Utah Legislature left open the door to add more causeways and berms, sectioning off the lake so at least some portion remains viable. But that doesn't solve the lake's pollution problems. And even after a banner winter that raised the Great Salt Lake more than five feet from its all-time low in 2022, lots of exposed lakebed remains. Scientists continue to observe dust storms blowing from its bays.
Luckily, we already know which methods work best for controlling lake-generated dust storms. Owens Lake in California was drained by the City of Los Angeles, which tapped its tributaries to feed a growing population. As that lake dried, it became the largest source of human-caused dust pollution in the U.S.
City officials and environmental regulators experimented with a variety of control measures. Some of their most effective ideas include shallow flooding, laying gravel and encouraging formation of a thin salt crust. After decades of trying, the dust at Owens Lake has become less of a problem, but it cost Los Angeles ratepayers more than $2.5 billion.
The Great Salt Lake is more than 12 times larger than Owens Lake, and there's no single city or deep-pocketed culprit to blame for its predicament. It remains a statewide problem with no easy solutions.