An abundance of public lands help make Utah a great place to live, with plenty of beautiful places to roam free of No Trespassing signs in every corner of Beehive State.
Two-thirds of the state is managed by federal agencies for a wide variety of uses, ranging from wilderness preservation to strip mining to weapons testing. With 42% of Utah's land under its umbrella, the Bureau of Land Management controls the lion's share of public land (22.8 million acres), followed by the U.S. Forest Service (8.15 million acres) and National Park Service, with smaller pieces held by the Department of Defense, U.S. Fish and Wildlife Service and Bureau of Reclamation.
All that public land leaves plenty of things to fight over. Conservative rural leaders want to see these lands moved from federal to state control to make them more available for mining, drilling and livestock. Others believe more of this land should be managed for recreation and to preserve their natural values.
Utah is best known for its "Mighty 5″ national parks: Zion, Bryce Canyon, Arches, Canyonlands and Capitol Reef, all enshrining specific elements of southern Utah's red rock geological wonders. Other big landscapes enjoying special protection are Bears Ears and Grand Staircase-Escalante national monuments, Glen Canyon National Recreation Area and the San Rafael Swell, but southern Utah has several lesser destinations, including numerous state parks established on former federal land.
Among the amazing resources embedded in these landscapes, both protected and unprotected, are vast troves of dinosaur fossils and artifacts that continue to shed light on worlds lost to time. Ancient Native Americans left a rich record of rock art, dwellings and cultural items in places like Nine Mile Canyon, San Rafael Swell and Bears Ears.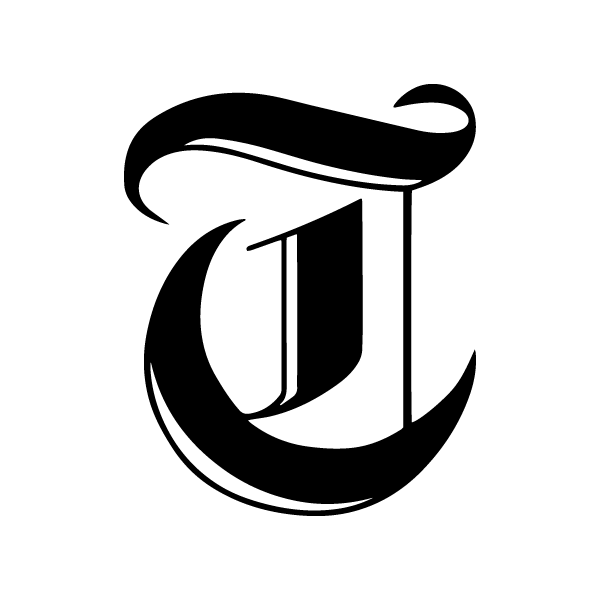 Subscribe To New to Utah Newsletter

Get the latest information by subscribing to our New To Utah newsletter. Enter your email below to receive more stories like these right to your inbox.
Camping and hiking
Rules are tighter for national parks as they would for other pieces of public land. In a place like Arches, for example, hikers are not supposed to veer off-trail, and activities like climbing and canyoneering require permits. The rules are different depending on which national park you're at, so reading over the regulations before going is a good rule of thumb.
Rules on other public lands, like those owned by the Bureau of Land Management, are not as strict. If you wanted to spend a night on BLM land, you have options. There are numerous developed campgrounds on Utah's BLM lands, which typically require a fee to maintain those facilities.
However, if you want to rough it a little, you can also try dispersed camping away from developed areas — this means camping in places with no services like trash removal, toilets or running water. Many dispersed camping sites may have a fire ring, but others may not be marked at all. Typically these sites are along secondary roads, and dispersed campers should camp on bare soil and stay at least 100 feet away from water sources.
Regardless of the type of public land you're at, you should follow some of the same rules. For example, anyone on public land should expect to minimize their impact on the environment, like disposing of any waste or trash properly. Another good rule of thumb — don't approach wildlife. It may make for a cool photo, but things like feeding a chipmunk or approaching a bison can either harm the environment or cause harm to yourself, depending on the situation.
The 'Mighty 5′ national parks
If you do decide to head to one of Utah's "Mighty 5," you'll have to pay to get in, but you have a few options. For a short-term visit, you can buy a standard entrance pass at the gate of any national park in Utah, which will change from park to park. If you're trying to visit busier places like Arches, you'll need to register to get in as part of the timed entry systems.
If you want to make more frequent visits to national parks or national monuments, an annual pass is likely your best option. An annual pass, which covers day-use fees for national parks and other public lands, is $80 for a year. Veterans and seniors can get free or discounted passes. Passes can be purchased online or at national parks.
There are also dozens of state parks throughout Utah — which range from Bear Lake to the north, to Sand Hollow to the south. As with national parks, you'll need to pay for a day-use pass or an annual pass. Passes can be purchased online or in-person at state parks.
Skiing
Closer to Utah's population centers are national forests that hum year-round with outdoor recreation. Home to the Cottonwood canyons outside Salt Lake City, the Uinta-Wasatch-Cache (UWC) National Forest encompasses five major ski areas and abuts at least four others that operate on private land.
Utah has a total of 15 ski resorts. Beaver Mountain and Cherry Peak are located just outside Logan. The Ogden area has three resorts: Snowbasin, Powder Mountain and Nordic Valley. Around Park City, a legendary ski destination, the resorts are Deer Valley, Park City Mountain Resort and Woodward.
Resorts near Salt Lake are found in two areas: Big and Little Cottonwood canyons. Big Cottonwood is home to Brighton and Solitude, while Little Cottonwood has Snowbird and Alta. The Provo area has Sundance. Southern Utah has the final two resorts: Brian Head and Eagle Point.
Local leaders chafe against federal control
Because public land cannot be taxed, the federal government awards counties millions of dollars every year under the Payment in Lieu of Taxes, or PILT, program according to the amount of public land within their borders. Last year, Utah counties received a record $43.5 million in PILT money, but state leaders say they are still getting short-changed.
To raise money for public schools, the Utah School and Institutional Trust Lands Administration, or SITLA, oversees 3.4 million acres of state land largely in the form of square-mile sections scattered around a sea of BLM land. Some of this land is the subject of complicated swaps with the federal government to remove SITLA holdings inside protected landscapes, such Bears Ears and the San Rafael Swell, in exchange for federal land in less sensitive areas.
In 2012, the Utah Legislature passed a law "ordering" the federal government to hand 31 million acres of mostly BLM land to the state. A decade later, not much has come of the state's demands, although an economic analysis committed by Utah officials concluded the state would likely spend more administering these lands than it would reap in revenues absent a massive run-up in oil and gas production.
But the controversy persists with numerous lawsuits seeking to advance greater state control over public land within Utah. The most significant is Utah's effort to invalidate President Joe Biden's 2021 order restoring the Bears Ears and Grand Staircase monuments, which President Donald Trump had reduced by a combined 2 million acres.
Growing interest
Today, visitors are flocking to Utah's public lands in such great numbers to the point that it is overwhelming the federal agencies. The state's 13 national park units saw 11 million visitors a year, while its 44 state parks also drew nearly 11 million.
But it wasn't just parks that are popular destinations. Hit particularly hard are the Wasatch Mountains where skiers, mountain bikers and hikers explore Little and Big Cottonwood, American Fork, Mill Creek and many other canyons, resulting in traffic jams and overcrowding on trails.
Proposed solutions include a gondola up Little Cottonwood Canyon to Alta, tolls on drivers and recreation fees collected at developed sites.