A controversial quarry in Parleys Canyon is one step closer to opening for business after the Utah Division of Air Quality signaled its intent to approve the plan late last month.
The public has until July 27 to provide feedback. Written comments may be mailed to the Utah Division of Air Quality, 195 N. 1950 W., Salt Lake City, UT, 84116 or emailed to John Persons, jpersons@utah.gov. The Department of Environmental Quality has some guidelines for participants on how to submit useful input on its website.
Opponents of the project have already been vocal about its potential harm to air quality and the scenic Wasatch Mountain landscape.
"Utah's weak regulatory framework make it highly challenging to mitigate dust pollution at this site," said Kyle Brennan, a member of the group Save Parleys, in a news release. "Before this permit is issued, the unique atmospheric conditions in Parleys Canyon should be studied for at least a full year in order to understand the potential impacts of the quarry on the air quality in downwind communities."
The proposed site is only a few miles from the Millcreek, Sugarhouse, Canyon Rim and Foothill neighborhoods.
"Parleys Canyon is like a wind funnel," Scott Williams, another member of Save Parleys, said in an interview.
Called the I-80 South Quarry, Granite Construction would operate the limestone mine on land owned by "Tree Farm, LLC," whose registered agent is Jesse Lassley, a real estate developer. Lassley's representatives filed a notice of intention to open a large mining operation in November 2021 with the Division of Oil, Gas and Mining which estimated a maximum disturbance area of 634 acres.
The same day, Tree Farm also filed a notice of intention to open a smaller mine impacting 20 acres. The larger operation application has since been withdrawn, although Lassley's attorneys signaled they will still pursue it. DOGM approved the smaller mine in August.
Now that it has likely secured the Division of Air Quality's approval as well, the mine operators only need a conditional-use permit from Salt Lake County, but county officials have resisted the mine to date.
In a statement, Mayor Jenny Wilson called it "far from a foregone conclusion" and said the county intends to submit comments to the division. She encouraged the public to do the same.
"We have grave concerns," Wilson said, "and outstanding questions about the proposed mine's impact on Salt Lake County's air quality and water resources."
In April 2022, a few months after Tree Farm filed its mining notices, the Salt Lake County Council passed an ordinance prohibiting mining in the Wasatch foothills and canyons. A month later, Tree Farm sued the county, but it appears there has been little movement on the case so far.
'Obviously they're not suppressing most of the dust'
According to the latest plans, the I-80 South Quarry will include blasting operations, two crushers and three diesel generators, producing up to 1.1 million tons of aggregate each year.
DAQ's preliminary approval document includes regulations for keeping the dust down, which mostly involves spraying down the pit and its dirt roads with water.
But Greg Carling, an associate professor of geology at Brigham Young University, wrote a paper in 2018 about Utah's dust regulations for gravel pits and found them "outdated" and "fairly subjective."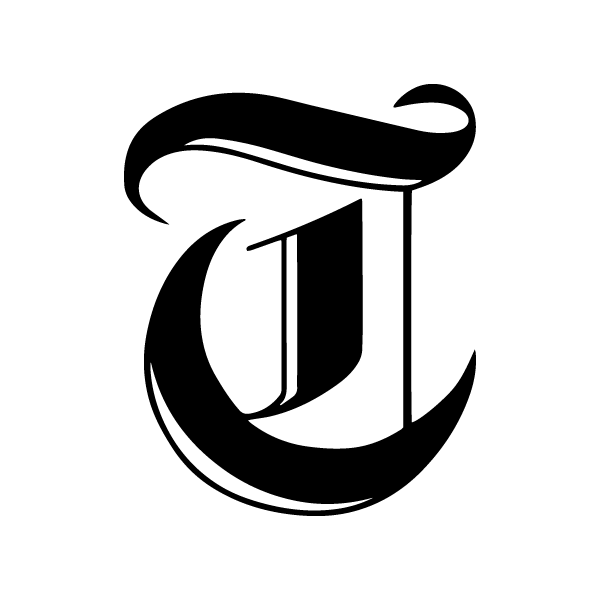 Subscribe To Open Lands Newsletter

Get the latest news by subscribing to our Open Lands newsletter. Enter your email below to receive more stories like these right to your inbox.
"Based on just driving past Point of the Mountain and other gravel pits on windy days," Carling said in an interview, "obviously they're not suppressing most of the dust."
Utah code sets limits on the "opacity" of fugitive dust, or how much visibility becomes clouded by a plume. When it gets too high, mine operators are supposed to wet down the dust source. But that rule doesn't apply when winds reach 25 miles per hour or more.
"And that's exactly when we need to be doing the most to suppress dust," Carling said. "... They're just kind of off the hook."
In his paper, which Carling noted is not peer-reviewed, he attempted to estimate how much water a quarry would need to effectively control dust pollution. He landed on between 200,000 to 1 million gallons per acre each year.
"It's almost like you need trucks driving around constantly spraying the surface," Carling said. "That would require a ton of water and a ton of expense to do the job right."
Utah's overconsumption of water combined with climate change and a drying West are leading to more and more dust events, including pollution that continues to blow from the desiccated Great Salt Lake.
"We definitely should be worried about it," Carling said. "It's affecting the particulate matter in the air we breathe every day. And a lot of the particulate matter contains fine particles that go deep in your lungs."
The state saw record-breaking dust storms last year, Carling added.
The problem with monitoring equipment overseen by DAQ is they are mostly set up to capture widespread pollution events, like winter inversions. They don't always catch localized pollution, like plumes blowing from a gravel pit or a dry lakebed into a neighborhood.
"It may not fill up the whole valley," Carling said, "but it's definitely going to affect someone downwind."
On an I-80 South Quarry website managed by Granite Construction, the company points to Utah's rapidly growing population. All that growth means construction, and construction needs the aggregate materials they offer. Site a gravel operation too far from all the development, and the Wasatch Front will also see pollution in the form of heavy truck traffic hauling in the rock.
"Failing to develop new, local aggregate sources will have serious consequences on the environment and economy," the company argues.
But Williams with Save Parleys countered most of the valley's projected growth will occur in the southwest side of the valley, not in long-established communities like Millcreek and Sugarhouse.
"This is about as far away in Salt Lake County as you can get from where the developments are going to occur," Williams said. "We don't know where the destination of this aggregate is. Until we know that, we can't know whether this is a good site for it or not."
Carling suggested looking at wind patterns and identifying mining locations where the dust won't blow into huge population centers. But even in rural parts of Utah County where gravel pits have opened, farmers are grappling with dust and the damage it's doing to their crops.
"As soon as you go somewhere else," Carling acknowledged, "it's going to affect another person."