St. George • Two months after accepting a job as a line cook at a St. George restaurant, Sean McAllister is still struggling to find an affordable place to live and is beginning to lose hope.
That means McAllister, who lives with an aunt in Mesquite, must make the 78-mile round trip to work and back through the Virgin River Gorge each day except, on occasion, when he can sleep on the couch at his girlfriend's downtown St. George apartment.
"By the time I get off work, I'm often too tired to drive back to Mesquite," he said. "Some nights I'll pull off on a dirt road and spend the night in my car. If I didn't love my girlfriend so much, I probably would have quit my job by now and got something at one of the casinos back home. If I don't find an apartment soon, that's what I'll have to do."
Shalako Vissar is equally pessimistic about his chances to put down roots in the county. Since arriving in St. George a month ago, he works the graveyard shift as a stocker at a local grocery store and works days for another company extracting pollen from trees. His goal is to find a place so his wife, who is staying with a relative, can join him.
But while he can find work, he can't find an apartment he can afford. So Vissar has been staying at the homeless shelter and is planning on moving back to Montrose, Colorado.
"All I've been able to find here are rooms for rent that you have to share with two to four people," he said. "For a married couple with a disability dog, that's not going to work out."
Finding an affordable place to rent in the St. George area is difficult for working professionals, but it is even more so for the service workers who staff the stores and restaurants, and other businesses and whose hourly wages do not cover the cost of housing.
According to Rentometer, a data system many real estate agents subscribe to for rental information, the price of an average one-bedroom rental in Washington County is $1,260. Two-bedroom rentals run about $1,700, three-bedroom rentals cost $2,100 and a four-bedroom rental averages nearly $2,600.
Unfortunately, according to a May 2022 Atwood Innovations Plaza Report, workers in the county average $14.19 an hour. The most an employee making that amount can spend for a rental without exceeding 30% of his or her income is roughly $738 a month.
Hiring when your workers can't afford to live
That is not just a problem for employees but poses a dilemma for employers, who are finding it increasingly difficult to recruit or retain talent for their businesses.
Chris Connors, who owns the Farmstead Bakery and Kairos eateries in downtown St. George, said the county's lack of affordable housing has made it increasingly difficult for him to persuade top-tier chefs in Los Angeles and Las Vegas to come to work for him, even though many of them would like to relocate.
Even finding apartments for his workers has become an ordeal. Connors says he spends hours each week, trying — often without success — to find places where his employees can afford to live. He is currently trying to find housing for an employee who showers at the homeless shelter and is living out of his car in a Walmart parking lot.
Thus far, he said, one apartment owner quoted him $1,800 for a one-bedroom apartment and another $1,400. He said that's more than most workers in the area can afford, especially if they have a car payment and must also pay for utilities and buy groceries.
"It can lead to a domino effect where I've got to pay people more so they can afford an apartment," Connors said. "If I still want to operate my business, I then have to raise prices. That's the last thing you want to do because it alienates customers."
Even if affordability was not an issue, availability often is. Connors says many apartment complexes he calls are at 99% occupancy and have long waiting lists.
"If people don't have a place to live, they are not going to last long as my employees," he said. "They are going to go somewhere else to work. We are seeing a lot of people go to places like Mesquite."
It's not just line cooks or other service workers caught up in Washington County's affordable housing crunch. Gregg Robison, CEO of St. George-based RAM Aviation, Space & Defense, said the area's housing woes have negatively impacted his company's 250 employees, many of whom are commuting to work each day from as far away as Mesquite, Enterprise and Apple Valley.
"It's even hard for engineers," Robison said. "An engineer graduating from college typically starts around $70,000 per year. And even with that amount [employees] are finding it hard to find housing and to justify living down here."
Robison recalls offering a job to a man from Ohio who told him his 3,000-square-foot home in Ohio was situated on three lush, green acres, complete with horses and a barn.
"'To come here, I'd have to sell it for $350,000, and that won't even buy me a half-acre of dirt here,'" Robison said the man told him in rejecting the offer.
According to a study by the Kem C. Gardner Policy Institute at the University of Utah, the average price of a home during the third quarter of last year was $537,000.
Greg Esplin, Utah Tech University's assistant director of human resources, said the exorbitant price of housing for sale or rent has become more of an issue in recruiting or retaining faculty in recent years. He said a handful of candidates have turned down job offers because they can't find a suitable place to live.
A few faculty members, he added, left because they might have been single when they started at the university but found their living arrangements were not suitable once their life situation changed.
"After a few years, they get married and start having kids," Esplin explained. "At that point, their housing situation changes, and that studio apartment that was great for them when they were hired straight out of grad school no longer works."
To retain his employees, Stewart Ferber, owner of the Marriott Fairfield in Virgin and the Zion Canyon Campground and RV resort in Springdale just outside Zion National Park, has 23 housing units that he provides free of charge, along with utilities, to 35 of his employees.
"I don't stress out about keeping employees," he said. "I've had employees who have been with me for 26 years and lived in my housing from day one …My employees don't job hop. They can't job hop because they will lose their house."
That said, providing or building homes or apartments for employees is not an option for less affluent business owners in Springdale, especially when lots in the resort town's commercial sector range between $400,000 to $1 million.
For his part, Robison is pursuing other options. He is currently working with the state, St. George, Washington County, the Five County Association of Governments and developers to explore the feasibility of purchasing a large tract of land to develop housing for lower-income workers. It's too early in the process, he added, to say where the development will be located or who will pay for it.
Still, Robison is adamant that something must be done.
"Otherwise we are going to continue to have people who retire and have lots of money move down here who want service at restaurants, grocery stores, schools and hospitals – and all the service individuals needed to support them won't be here anymore because they will have been pushed out."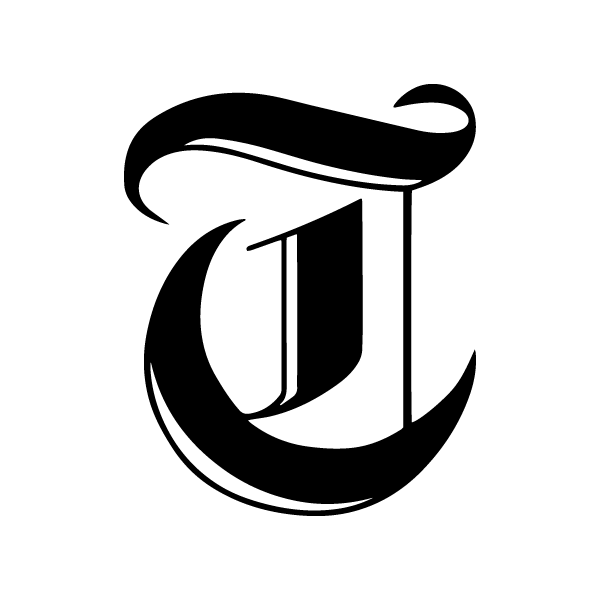 Subscribe To Open Lands Newsletter

Get the latest news by subscribing to our Open Lands newsletter. Enter your email below to receive more stories like these right to your inbox.