Apostle Gerrit W. Gong, who recently was exposed to the coronavirus, has tested positive, becoming the first leader in the upper echelons of The Church of Jesus Christ of Latter-day Saints known to have COVID-19.
His wife, Susan Gong, also has tested positive, the Utah-based faith announced Tuesday in a news release.
"Their condition is mild, but they are being cautious and their health is being carefully monitored by doctors," church spokesman Eric Hawkins stated. "The church will follow all appropriate health protocols for contact tracing and will continue to follow health guidelines for this virus to protect church leaders, including self-isolation, as appropriate."
Many of the faith's highest-ranking authorities, including 96-year-old President Russell M. Nelson, are in their 70s, 80s and even 90s, and would be considered at high risk of complications if they contracted COVID-19.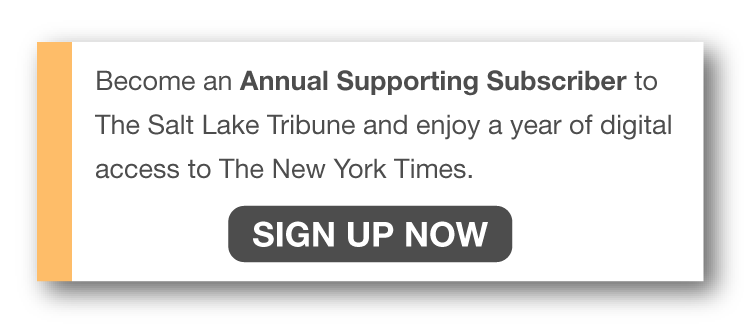 As a precaution, other senior church leaders are being tested.
Unlike his colleagues among the faith's top brass, the 66-year-old Gong did not attend the church's General Conference in person over the weekend — his Saturday talk was prerecorded — and it was revealed then that he was "feeling well" after being exposed to the virus.
In addition, Hawkins said Saturday that Gong viewed the all-virtual conference from home.
The five sessions over two days were broadcast and streamed around the world from a theater in downtown Salt Lake City's Conference Center, where Nelson and his counselors in the governing First Presidency, along with members of the Quorum of the Twelve Apostles, were physically distanced and wore masks.
Speakers removed their face coverings when they gave their sermons. The microphone and podium were not scrubbed down with disinfecting wipes between talks.
Gong's appointment as an apostle in 2018 was historic. He became the first Asian American to rise to that level of leadership in the 16.5 million-member global faith.
In his sermon Saturday, Gong declared that "God's love for all people is affirmed throughout scripture. ... In the household of faith, there are to be no strangers, no foreigners, no rich and poor, no outside 'others.'"
Latter-day Saints are "invited to change the world for the better, from the inside out, one person, one family, one neighborhood at a time," he said. "This happens when we live and share the gospel."
Gong's son Matthew, who lives in the Seattle area, appeared last week on The Salt Lake Tribune's "Mormon Land" podcast and discussed his father's lifelong call to the apostleship.
The church's release Tuesday encouraged members again to "take steps to protect themselves and one another during this global pandemic."