A survey taken as more Utahns enjoy the Jordan River during the coronavirus pandemic shows they want the urban waterway cleaned up and made more accessible.
In an unmistakable echo of similar polls a decade ago, thousands of residents in Salt Lake, Utah and Davis counties also heavily favor maintaining and adding to open spaces along the river's 51-mile path from Utah Lake to the Great Salt Lake.
Safety, homelessness and calls for added police patrols on the parkway also emerged sharply in the online poll, which let participants rank scenarios to gauge their priorities instead of emphasizing hard numbers on public sentiment. The survey also drew 7,829 respondents — thousands more than predicted by its sponsor, the Jordan River Commission.
"We were ecstatic to get the response that we did," Executive Director Søren Simonsen said.
The panel of officials from cities and other governments with a say in the river's future is revamping the 12-year-old master plan. And it comes at a unique time.
Since early spring, Wasatch Front residents have relied heavily on the Jordan River Parkway's green spaces and trail network for natural respite during the pandemic, and officials believe that may have boosted survey participation.
"It's risen in prominence in people's lives," said Ari Bruening, CEO of Envision Utah, a Salt Lake City-based planning agency that compiled the results.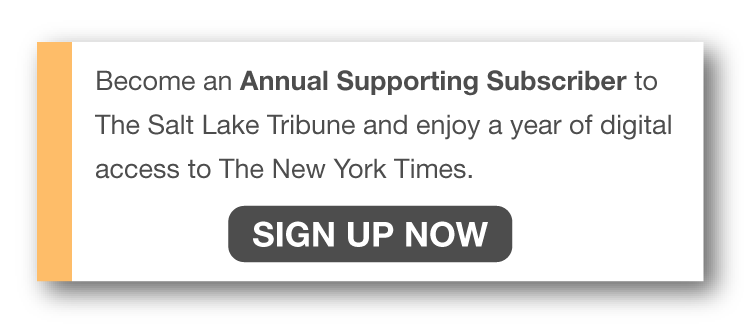 Recreation, open space
Respondents who said they frequent the parkway near-weekly were more likely to point to its beauty and importance, while those saying they never or rarely visit tended to mention it being dirty or unsafe.
The survey also indicates people want the Utah Legislature to keep spending to improve river conditions and for adjacent cities to enact rules limiting development along its banks.
The next step is for scores of experts on water quality, natural habitats, recreation, transportation, real estate and other topics to use the survey as a guide as they write a new blueprint, scheduled for completion sometime in early 2021.
Recreation will be a dominant theme. Big majorities showed an interest in walking, running or biking the Jordan River's trails. They want to watch wildlife or picnic under its trees. Paddling and floating its winding course on everything from kayaks to inner tubes are also major draws.
Access to the river would be easier and more enjoyable, survey takers said, with additional crosswalks, underpasses and bridges over major roads near the parkway, along with more bike lanes and more links to other regional trails.
Since the last plan was updated, officials from the 16 cities and three counties along the river have created a continuous 46-mile link from Utah Lake to the Great Salt Lake, along with significantly expanding new opportunities like teaching areas, boat ramps and walkways.
Respondents said the river improvement projects since 2010 that meant the most to them were litter cleanups, native plant restoration, water quality upgrades and boardwalks and path signage — as well as set-asides of major new land preserves along its shoreline in South Salt Lake, West Jordan and Draper.
More importantly, Simonsen said, the survey has underlined that the public values the river's natural open spaces, matching previous sentiment in support of keeping stretches of the corridor green and undeveloped.
"This reinforces that our efforts to acquire, restore and conserve open spaces have been well placed," he said. "And that will play very centrally in future work that we do."
Worries about safety
Improving water quality also topped priority lists, particularly among residents along northern stretches of the river in Salt Lake and Davis counties, where flows are low and carry more trash and urban runoff. Thousands said it was important to better regulate stormwater that reaches the river.
Pollution, a lack of restrooms and drinking fountains, along with trail hazards from blind corners, pavement cracks and tire-puncturing weeds, emerged as reasons people didn't visit the Jordan River more often. Many participants said they would use up-to-date metrics on its water quality and health to decide whether to recreate there on any given day.
Addressing safety worries came in close behind water and maintenance for public suggestions to improve their river experience. Female respondents, in particular, said they didn't feel safe visiting the parkway.
"That, for me, is a really strong signal," Simonsen said of findings on safety. "We don't see a lot of crime happening along the Jordan River, so it's more perception, but perception is reality."
Respondents favored enhancing safety with more lighting, wider trails with center stripes, better street crossings and trimming vegetation to improve visibility. When asked what initiatives from the prior river plan had helped the most, participants said safety and health programs, expanding police presence and cleaning up homeless encampments.
"I've never seen as many homeless camps at the edge of the river as I saw on Sunday," said Simonsen, who has paddled the Jordan regularly for more than 20 years.
"They're going there for refuge, as humans have always done: Indigenous peoples, trappers and traders, early Mormon pioneers and other immigrants," he said. "People continue to use it that way, even though it's not appropriate, and it's not legal."