Utahns like to tell the newcomers to check out the sites — and there are plenty of familiar landmarks, such as Temple Square, the This Is the Place monument, Delicate Arch and Zion National Park.
But there are some landmarks that defy description, and sometimes belief. They are locations you're kind of surprised exist anywhere — let alone in Utah.
Here are seven one-of-a-kind Utah landmarks, listed roughly in order of creation:
The Parry Lodge
89 E. Center St., Kanab.
The southern Utah town of Kanab once was a favorite place for Hollywood to come shoot movies and TV shows, particularly Westerns. The Parry Lodge, which opened in 1892, provided hospitality for many stars, such as John Wayne, Gregory Peck, Clint Eastwood, Maureen O'Hara, Roy Rogers and Ronald Reagan. (For the Western comedy "Sergeants 3," Frank Sinatra brought his Rat Pack pals, including Dean Martin and Sammy Davis Jr., by helicopter from Las Vegas.) Several of the rooms bear the names of the stars who once stayed there.
Gilgal Sculpture Garden
749 E. 500 South, Salt Lake City.
Walking distance from Trolley Square is Gilgal Sculpture Garden, dedicated to one man's vision of his craft — masonry — and his faith. Thomas Battersby Child Jr. created more than 70 stones engraved with scriptures, poems and literary texts. Among those stones are 12 sculptures, the most remarkable being a sphinx with the face of Joseph Smith, the founder of The Church of Jesus Christ of Latter-day Saints. Admission is free, and brochures at the garden explain the stories behind each work. (Open 8 a.m.-8 p.m. April through September, 9 a.m.-5 p.m. the rest of the year; closed on New Year's Day, Thanksgiving and Christmas.)
Spiral Jetty and Sun Tunnels
Rozel Point, Great Salt Lake, and a location in Box Elder County.
Robert Smithson and Nancy Holt were the power couple of the "land art" movement of the 1960s and 1970s, creating artwork that transcended the gallery and was subject to the whims of the natural world. Smithson's signature piece is Spiral Jetty, a rock formation he had built in 1970, jutting out into the Great Salt Lake. The work was submerged when the lake rose, but has been high and dry for years now. When Smithson died in a plane crash in 1973 (while scouting a site for a new land art work in Texas), his wife, Nancy Holt, carried on the work. She bought a parcel of land in the Utah desert, about 50 miles' drive from Wendover on the Utah-Nevada border, and built Sun Tunnels — a quartet of large concrete pipes configured so that the sun shines through them perfectly during the summer and winter solstices. If you go to visit either work, take some water, a snack and some sunscreen.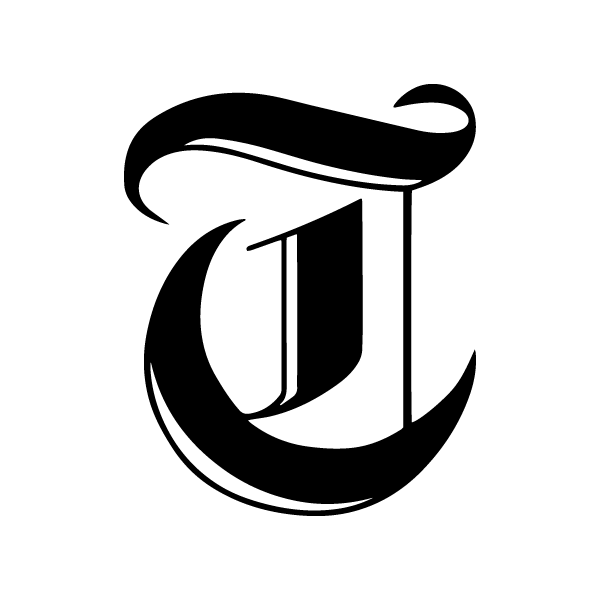 Subscribe To New to Utah Newsletter

Get the latest information by subscribing to our New To Utah newsletter. Enter your email below to receive more stories like these right to your inbox.
Banksy paintings
Old Main neighborhood, Park City.
In 2010, the anonymous British street artist Banksy directed a movie, a quasi-documentary "Exit Through the Gift Shop," that premiered at the Sundance Film Festival. Banksy never revealed himself (he still hasn't), but he did leave some calling cards, tagging seven different locations in Park City. In the Old Main Street area, Banksy stenciled a boy kneeling in prayer on a parking garage on Heber Avenue, a rat wearing 3-D sunglasses on the stage door of the Egyptian Theatre (which was removed and now is on display in a breezeway near the theater), and a cameraman videotaping a flower on the side of Main Street's Java Cow. Those three survive, more or less intact after some attempted vandalism; the others were painted over by the city or destroyed during construction projects. Banksy's cheeky works have turned Park City into an art-tourism destination.
The 9th and 9th Whale
900 South and 1100 East, Salt Lake City.
When Salt Lake City announced it would commission an artwork for the newly built roundabout at the east end of the 9th and 9th neighborhood, artist Stephen Kesler — who grew up in the suburbs and was fascinated by the bohemian neighborhood — jumped at the chance. His proposal was "Out of the Blue," a sculpture of a humpback whale, seemingly breaching from the ground, his fins extended wide. The whale, painted with a multi-color mural, was unveiled in April 2022, mostly with approval from the neighbors (with a few exceptions). The following winter, as Utah's mountains received record snowfalls, some credited the whale with influencing the weather, and "All hail the Whale" became a mantra.
Post Malone's chicken joint
890 E. Fort Union Blvd., Midvale.
The rapper Post Malone has called Cottonwood Heights his adopted home since 2019 — and, like anyone, he likes to decorate sometimes. When Todd Graves, CEO of the Raising Cane's fast-food chicken chain, befriended Malone, the rapper asked if Graves could open a franchise near his house, and then asked if he could design it. The result opened in Midvale in April 2023: A building painted Pepto Bismol pink, with Malone's tattoo-heavy face painted on a couple of sides of it. Permanently parked out front is a silver-wrapped 1974 Ford F250 pickup truck. Inside are displays of Malone's guitars, the outfits he wore at the 2019 Grammys and on the January 2022 cover of Billboard magazine, and a suit of armor in the bathroom.