What is some of the knowledge that separates the Utah locals from the newbies? What do the locals know about their communities that people new to the area have to learn? Here is a quick hits list of items to help transform you from a newbie to a local.
Grid system
Nearly all of the city roads in Utah are built on a grid system. This means most roads run perpendicular to each other, going north to south or east to west. Instead of roads with names (such as Cannon Ave), most roads have a number designation that tells you how many blocks it is from either Center Street, Main Street or State Street.
For instance, in Provo Utah, there is Center Street that runs east to west. One block north of that road is another east/west road called 100 North. One block south is 100 south. Those continue at 100 intervals (200 North, 300 North, etc.) For roads that run north to south, it starts with University Ave. One block west is 100 West and one block east is 100 East.
The older the city, the more likely it is that it is built on a grid system. Mormon settlers purposely built their cities to be navigable on this system. As you get to newer cities or newer parts of cities, it loses its strict grid layout and naming system.
Zion is crowded
Utah has five National Parks, known as the Mighty Five. They offer some of the most amazing views, hikes and outdoor recreation in the state. However, locals know how crowded Zion National Park can get. In 2022, the park saw 4.7 million visitors, making it the third most visited national park in the country.
This isn't to say you can't or shouldn't visit Zion. But you need to do your research before you go. Learn about the shuttle system. Get your hiking permits and camping reservations well in advance. Consider going in the off season.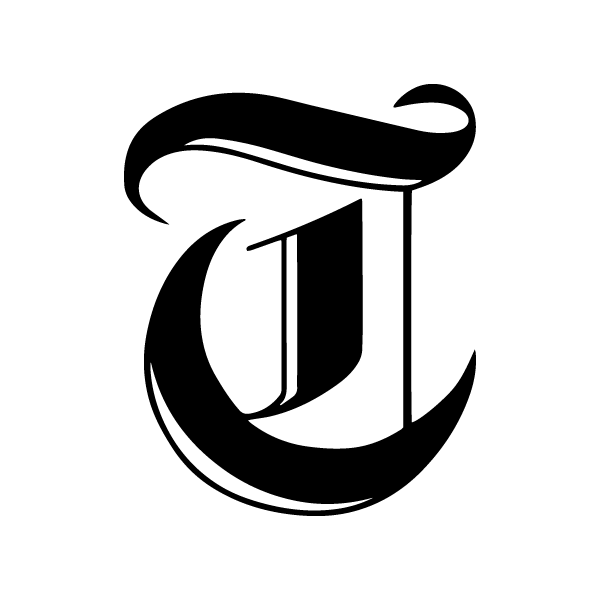 Subscribe To New to Utah Newsletter

Get the latest information by subscribing to our New To Utah newsletter. Enter your email below to receive more stories like these right to your inbox.
Liquor stores are state run and you can't get wine/spirits at grocery stores
Probably one of the bigger culture shock moments for newbies is Utah's very strict liquor laws. These laws prohibit bottles of wine and spirits from being sold anywhere outside of the state-run liquor stores. Liquor stores are also the only place you can buy beer that is above 5% ABV. Also, you can only find cold beer above 5% ABV sold at the liquor store in Taylorsville.
You can still buy cold beer and hard seltzers at grocery stores up to 5% ABV. You can also buy your favorite beers from some of the local breweries.
Utah liquor laws are notoriously complex and can be confusing for newcomers. For instance, in order to have beer, wine or a cocktail at a restaurant, you have to order food. You don't need to do this at a location that is designated as a bar. You may still see signs in windows announcing the location's official designation as either a restaurant or a bar. All liquor stores are closed on Sundays, state and federal holidays. Also, depending on the city, you may not be able to purchase alcohol from grocery or convenience stores on Sundays.
Fry Sauce
When you eat at a local Utah burger restaurant, you may find fry sauce as an option for your fries. This condiment is ubiquitous in Utah eateries. It is a combination of ketchup and mayonnaise, mixed together until it's a pink color. People may add other ingredients such as garlic or pepper, but the base remains the same. It's primarily used for dipping your fries in, but can be used as topping on burgers.
According to Atlas Obscura, fry sauce was invented by Don Carlos Edwards in the 1940s. Edwards was the founder of the local fast-food chain Arctic Circle. Other countries have their own version, such as the Argentinian "golf sauce", the Puerto Rican "mayo ketchup," and "salsa rosado" in Columbia and Venezuela
Utahns are very loyal to their fry sauce. When Heinz announced they were releasing Mayochup (a mayo/ketchup mix), Utahns balked at the name.
The Great Salt Lake
The Great Salt Lake, from which Salt Lake City gets its name, is the largest salt water lake in the Western Hemisphere. It is a remnant of the prehistoric Lake Bonneville and has a salinity of about 12%, making it saltier than the ocean.
While the lake can be very pretty, locals often think twice about going swimming in the lake. That's because of the omnipresent brine flies, which can reach up to 25,000 per square meter. The larval pupae casings can reach 370 million per mile of shoreline. While these brine flies are a critical part of the lake's ecosystem, that doesn't mean they aren't insanely annoying.
Just like the overcrowding of Zion National Park, this is a "know before you go" situation.
Air quality is terrible
During the winter, residents in the Wasatch Front can expect to experience some of the worst air quality in the United States. Because the Wasatch Front is a series of valleys, cold air becomes trapped under a layer of warm air. This inversion acts as a "lid" that also traps particulate pollution. During these times, a visible haze blankets the valleys. While warmer temperatures dispel the inversion, high ozone levels happen in the summer.
Slc.gov has a list of ways you can improve the air quality on bad inversion days. It also has a list of things the city government is doing to improve the air quality.
Unique "swears"
When you live in Utah, you are going to hear some unique "swears" or, more accurately, words that are used instead of actual swear words. This is due to more than half of the state's population belonging to The Church of Jesus Christ of Latter-day Saints. According to the church's website, "Profane, vulgar or crude language or gestures, as well as immoral jokes, are offensive to the Lord and to others."
Since members of the LDS Church don't use the usual four letter words, many have come up with substitutes. In 2002, Utah native Nelah Dennis came in second on the fourth season of the reality competition show "Survivor." She became known for constantly saying, "Oh my heck" instead of swearing.
Other words and phrases you may hear are "freak," "frick," "shut the front door," "crap," "darn," and more.
Correction: A previous version of this article referred to the five Utah national parks as the "Big Five" instead of the correct term "Mighty Five."