A look at standout performers and key numbers from Saturday's championship games of the Class 4A and 5A boys' basketball state tournament at Weber State University and the Class 1A boys' tournament at the Sevier Valley Center.
Brayden Cosper
The Bingham junior made a pair of baskets and hit two free throws during the Miners' fourth-quarter rally. He finished with nine points, four rebounds, a steal, an assist and a block in the victory over Lone Peak.
Seth Mortensen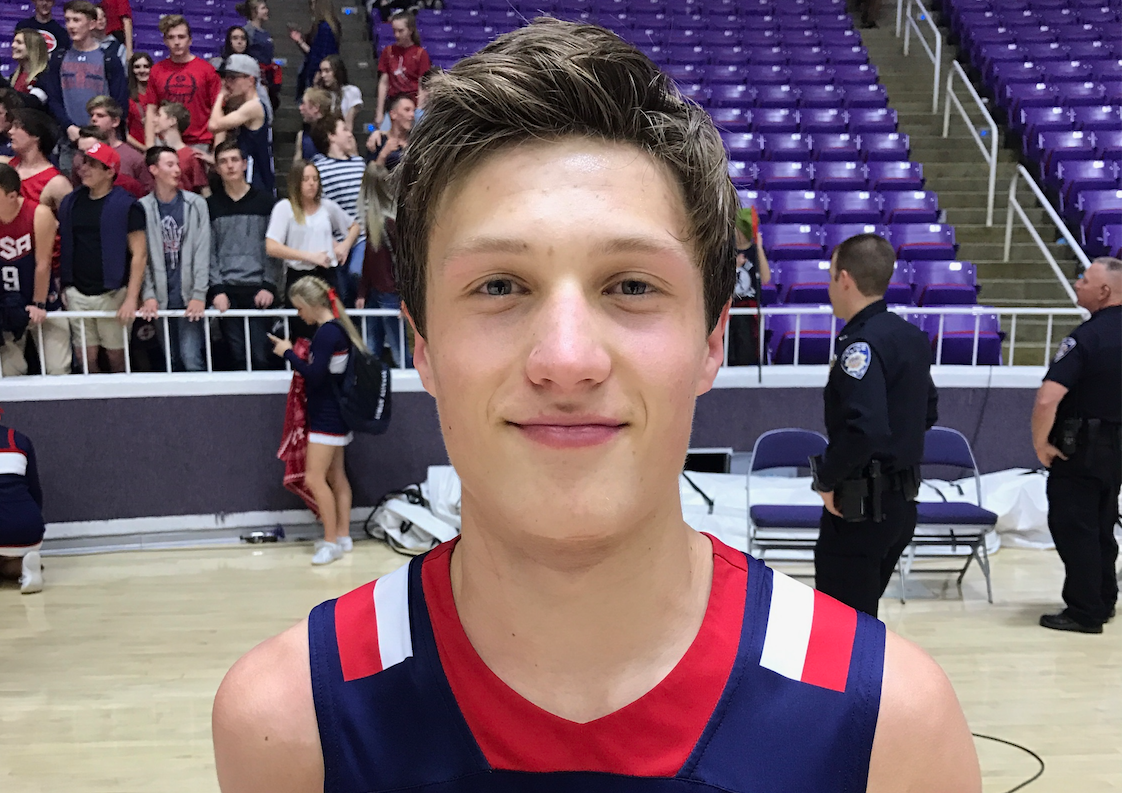 As time expired in regulation, the Springville senior double-pumped a long-range 3-pointer and swished his team into overtime. It would take another overtime to finally win the first boys' basketball state title since 1958.
Jace Eyre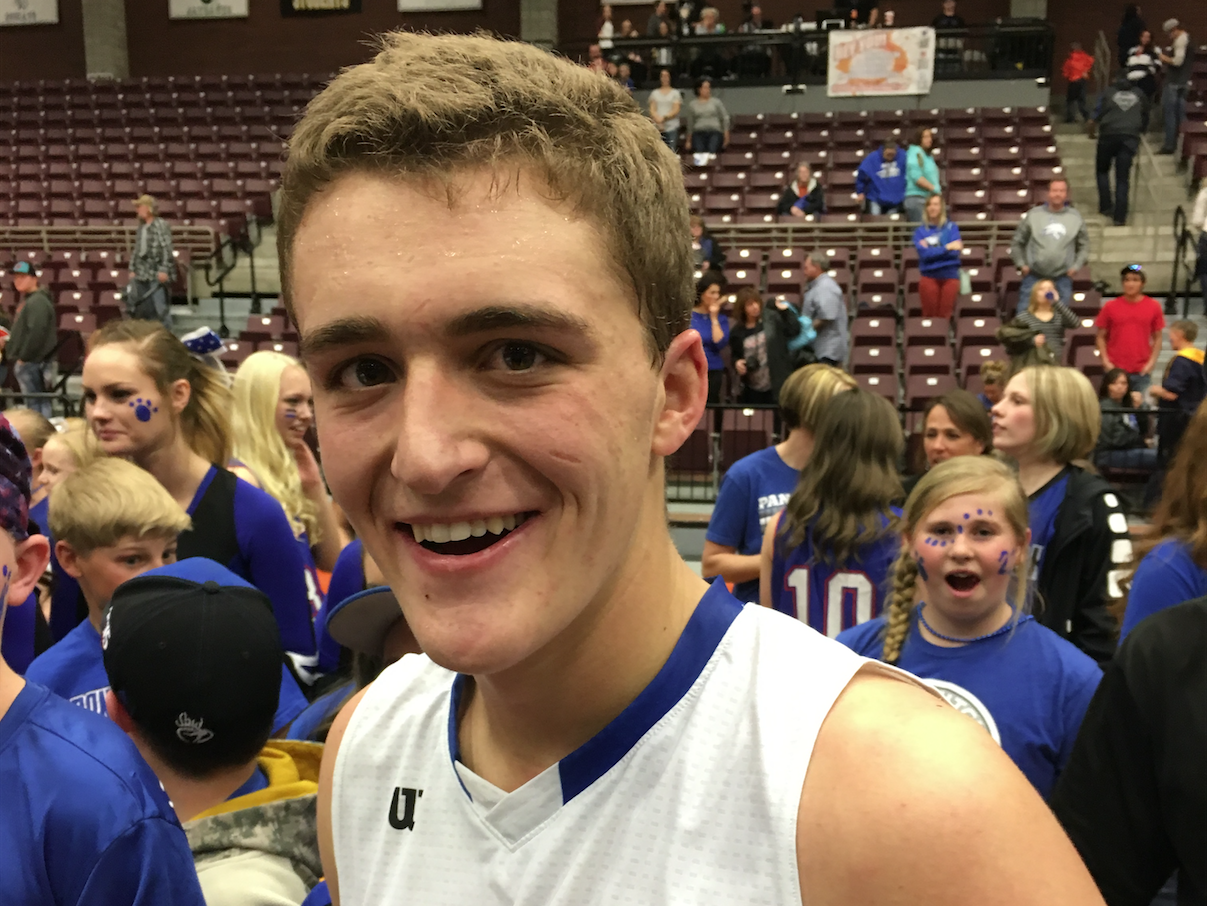 The Panguitch junior hit 7 of 9 field goals, scored 21 points, hauled down 10 rebounds, had four assists and two blocked shots in the Bobcats' Class 1A state title victory.
100
The field-goal percentage for Panguitch sophomore Acey Orton in the Bobcats' win over Valley for the Class 1A state title. He connected on all seven shots from the field.
79
The number of state titles Panguitch now has won, making it the king of small school athletics in Utah.
16
The comined point total by which Springville won its four postseason games. The Red Devils beat Skyline 44-43, Woods Cross 51-50 in overtime, Hillcrest 57-45 and Olympus 81-79 in double overtime.
12
Number of consecutive points Bingham scored after falling behind 36-32 with 3 minutes, 5 seconds left in the fourth quarter. The Miners rallied to repeat at the Class 5A state champions.
Class 5A all-tournament team
MVP

Lleyton Parker •

Bingham

All-tournament team

Dason Youngblood •

Bingham

Nate Harkness • Lone Peak

Steven Ashworth • Lone Peak

Stockton Shorts • Copper Hills

Matt Van Komen • Pleasant Grove
Class 4A all-tournament team
MVP

Andrew Slack •

Springville

All-tournament team

Josh Elison •

Springville

Rylan Jones • Olympus

Matt Lindsey • Olympus

Trevin Knell • Woods Cross

Stockton Ashby • Hillcrest
Class 5A scoring leaders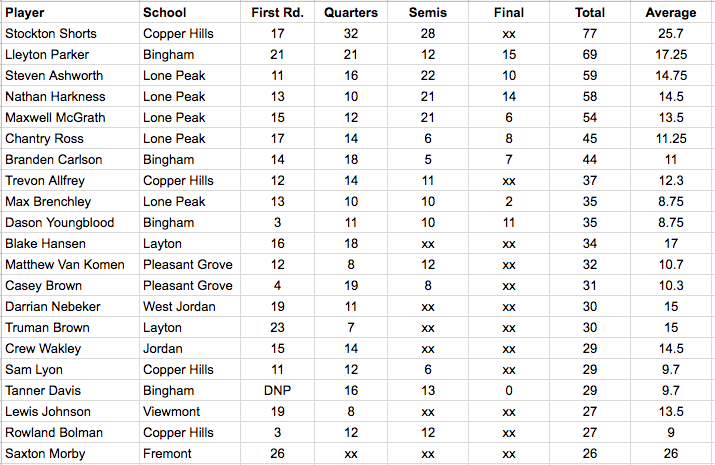 Click here to see it in bigger type.
Class 5A rebounding leaders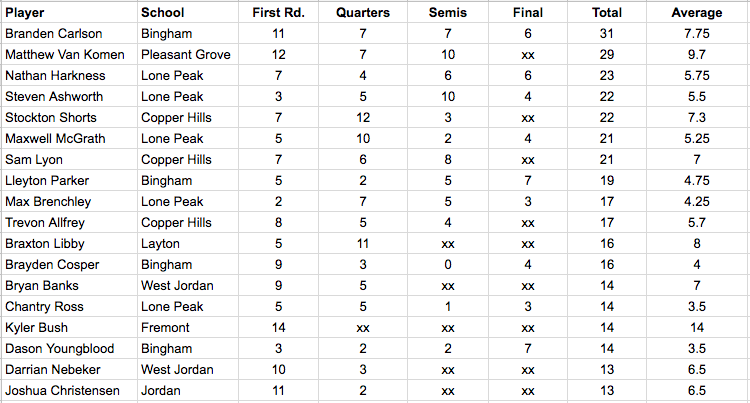 Click here to see it in bigger type.
Class 4A scoring leaders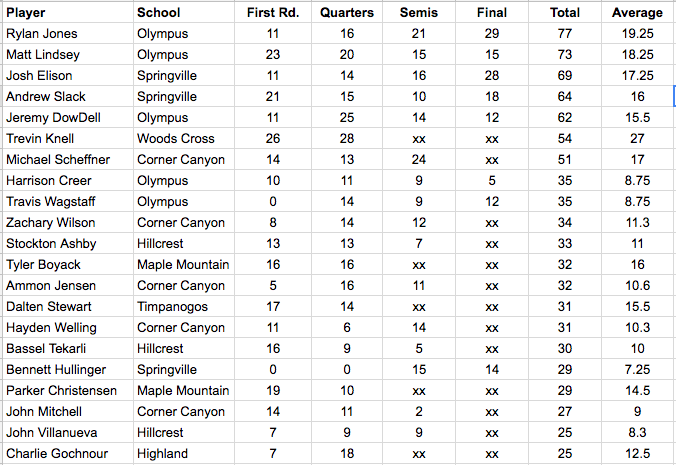 Click here to see it in bigger type.
Class 4A rebounding leaders