A look at standout performers and key numbers from Thursday's quarterfinal round of the Class 4A boys' basketball state tournament at Weber State University.
John Mitchell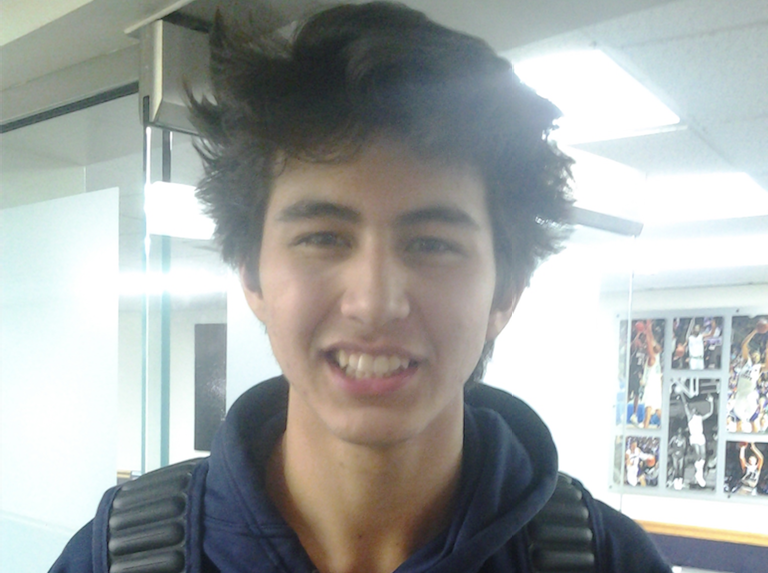 The Corner Canyon sophomore put back a miss with 2:25 left to tie the game at 63-63. His 3-pointer from the corner gave the Chargers a 66-65 lead less than 30 seconds later in their win over Maple Mountain.
Jeremy DowDell
The sharp-shooting Olympus sophomore tallied a game-high 25 points, including 17 in the first half when he connected on five 3-pointers.
Bennett Hullinger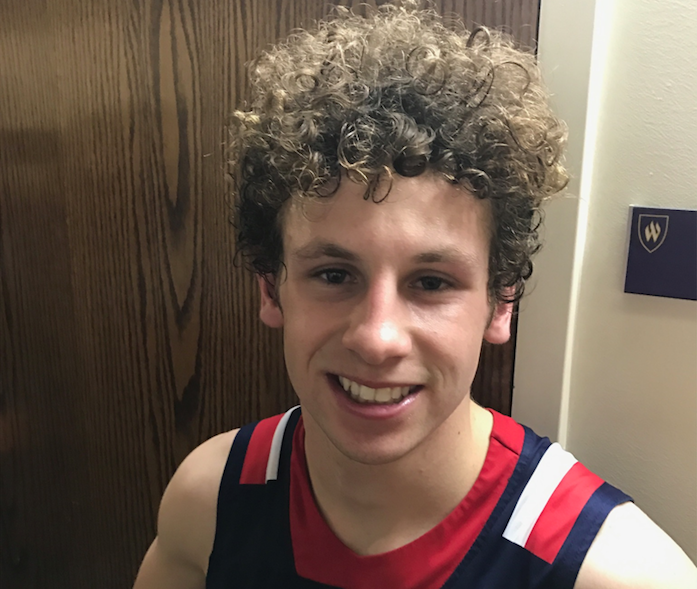 After missing the would-be game-winner in regulation, the Springville senior more than made up for the miss with an off-balance banked-in game-winning 3-pointer in overtime to knock off Woods Cross.
John Villanueva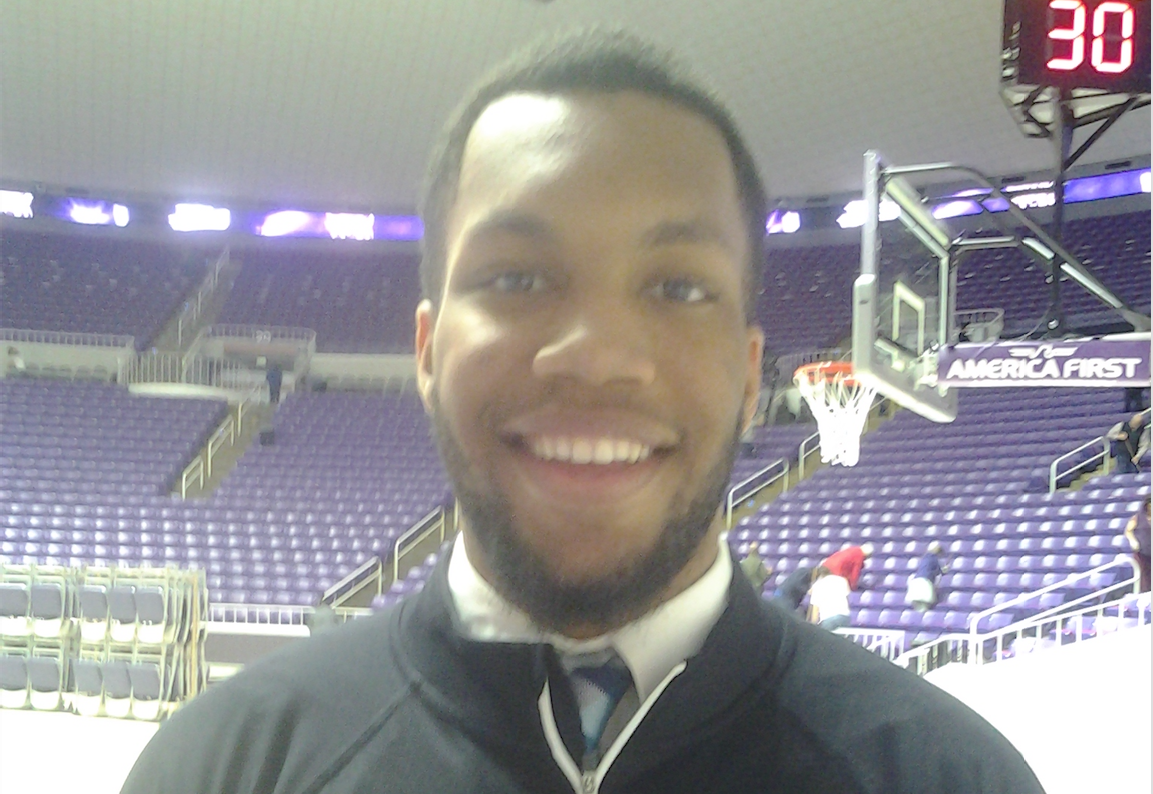 The Hillcrest senior helped make things difficult in the middle for Highland's offensive bigs while scoring nine points and grabbing seven rebounds.
61.5
Shooting percentage for Hillcrest in the first quarter where the Huskies grabbed the lead and never relinquished it in their win over Highland.
18
Number of rebounds hauled in by Dawson Beutler, who also has starred for Maple Mountain in both soccer and football.
70.4
The field-goal percentage for Olympus in the first half. The Titans hit on 19 of 27 field-goal attempts.
18
The number of offensive rebounds for Springville, which led to 14 second-chance points in the overtime win over Woods Cross.
Scoring leaders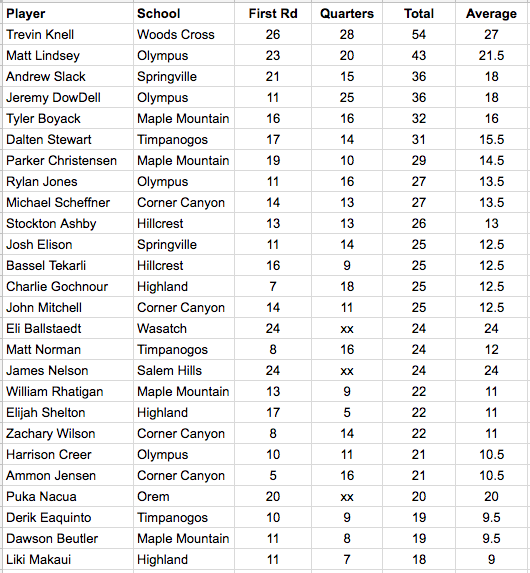 Click here to see it in bigger type.
Rebounding leaders