A look at standout performers and key numbers from Saturday's state championship games in the Class 4A and Class 5A girls' basketball state tournament at Salt Lake Community College.
Madison Grange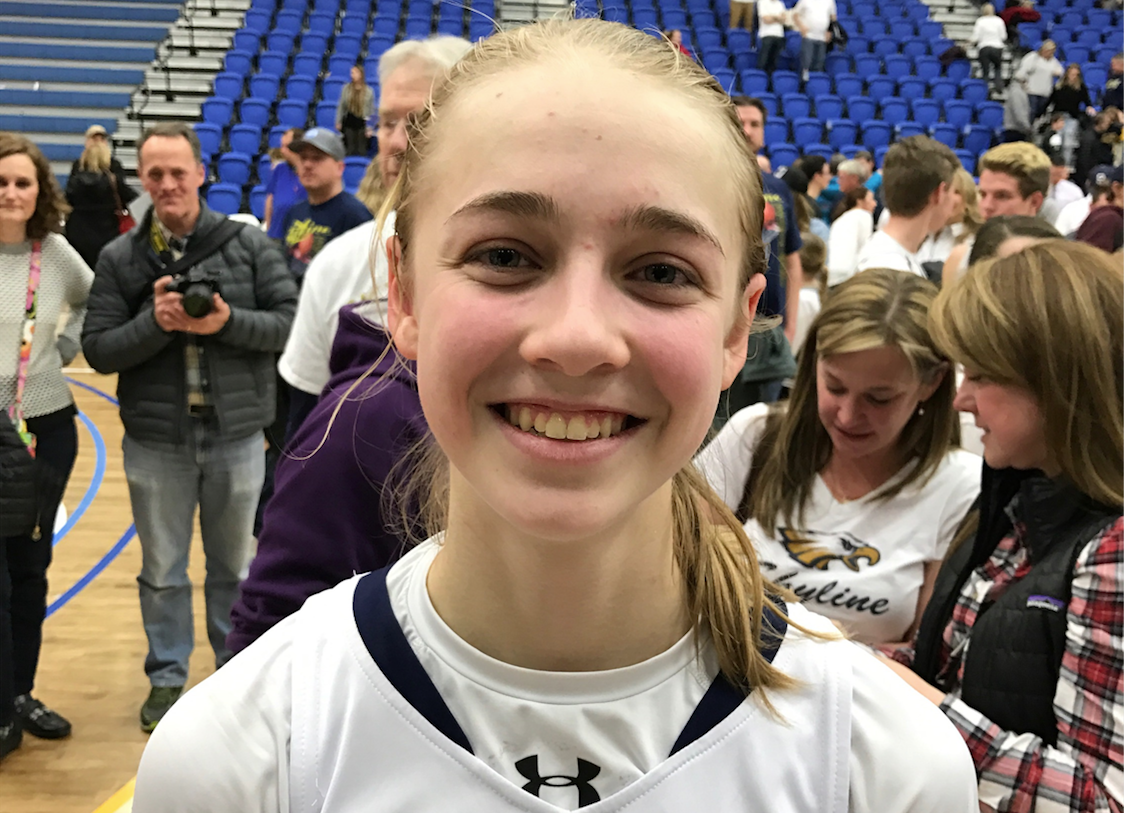 The Skyline junior was clutch from the free-throw line, going 7 of 9 in the win. She finished with 16 points and added five assists and a steal in the Class 4A title game.
Taylor Moeaki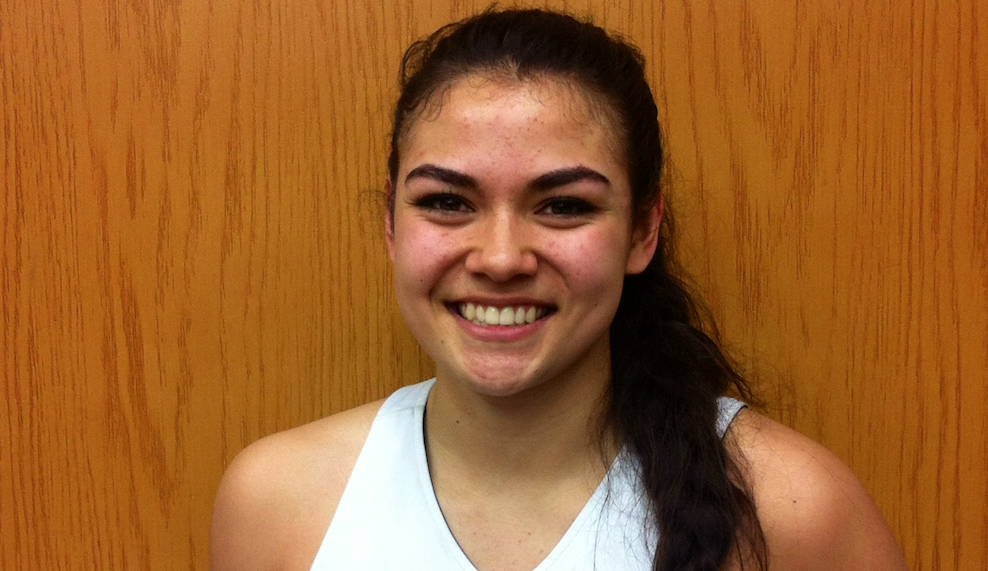 Always a force on the floor, the American Fork senior showcased the range of her talents with a game-high 21 points in the title contest to help her earn tournament MVP honors. She averaged 18 points in the tournament.
14
The number of state tournament games American Fork's seniors have played in during their high school careers. That's out of a possible 16. That depth of experience showed all week and helped lift the Cavemen to their first title during that stretch.
71.4
American Fork's 3-point percentage in the fourth quarter of its last two games. The Cavemen went 4 of 5 vs. Copper Hills and 1 of 2 vs. Viewmont from long range, which always helps in close games.
1,600
Number of seconds Skyline led in its Class 4A state championship win over Judge Memorial.
53.3
Skyline's 3-point shooting percentage in its victory. The Eagles went 8 of 15 from long range, including 4 of 5 in the second quarter.
Class 5A all-tournament team
MVP

Taylor Moeaki •

American Fork

All-tournament team

Mercedes Staples •

Viewmont

Taylor Franson • American Fork

Megan Carr • Viewmont

Kaylee Carlsen • Sky View

Breaunna Gillen • Copper Hills
Class 4A all-tournament team
MVP

Hannah Anderl •

Skyline

All-tournament team

Vanessa Austin •

Judge Memorial

Mayree Ellis • Judge Memorial

Madison Grange • Skyline

Kealani Neves • Timpview

Keslee Stevenson • Box Elder
Class 5A scoring leaders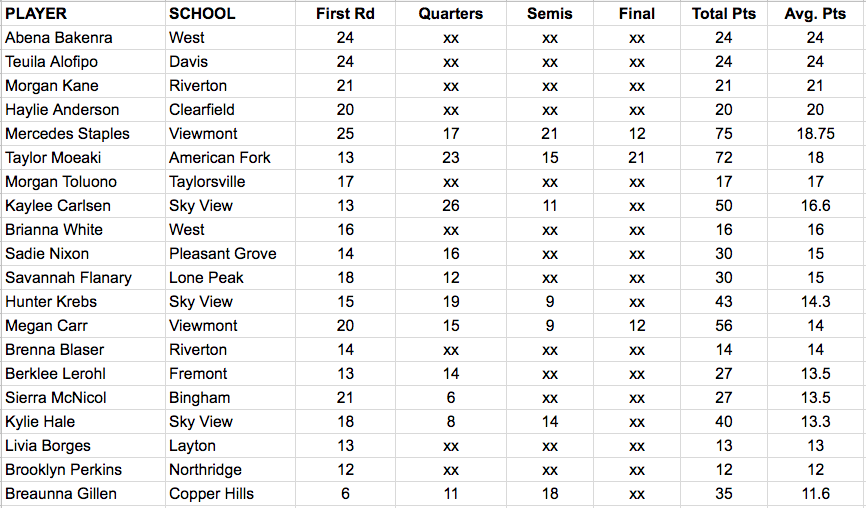 Click here to see this in a larger font.
Class 4A scoring leaders