Ranking the Utah Jazz needs entering the draft
Published May 22, 2014 1:01 pm
This is an archived article that was published on sltrib.com in 2014, and information in the article may be outdated. It is provided only for personal research purposes and may not be reprinted.
The Utah Jazz grabbed the No. 5 pick in June's NBA draft, and the team also has the No. 23 pick, which they got in a trade from Golden State.
The front office will assess players and trade possibilities each day as the draft draws closer. Anything to make the roster better, really.
But what do the Jazz really need?
Which position demands the most attention?
Here's a look. And mind you, the team still needs a coach, but we're not listing coach.
No 1 • Small forward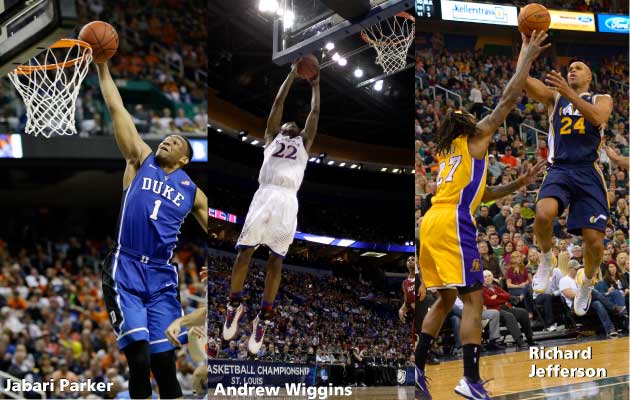 This is the reason why garnering the fifth pick in the draft stings so much for Jazz fans. Jabari Parker or Andrew Wiggins would've been a perfect fit here. Simply put, the Jazz have an absolute glaring need for a small forward who can score. Richard Jefferson probably won't be back. The front office sees Gordon Hayward as more of a shooting guard. If the Jazz don't address this need in the draft, they certainly will have to give it a long look in free agency.
No. 2 • Center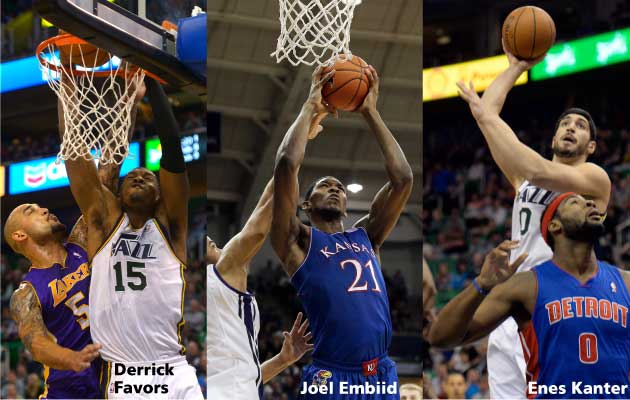 Derrick Favors and Enes Kanter both are more power forwards than centers. Both can play the post, but both probably are better suited at the four spot. But for them to co-exist, one of them has to play this spot. Still, if Joel Embiid suddenly ... magically ... were to slide to the Jazz, the team probably would take him with glee and worry about the glut in the frontcourt later. A big hope here is that Rudy Gobert continues to develop and that particular gamble pays off.
No. 3 • Shooting guard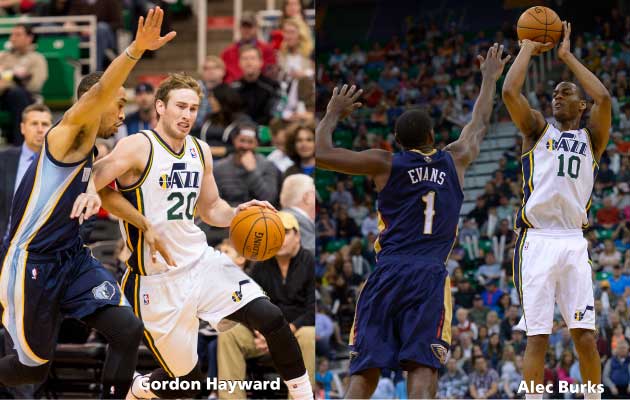 Or shooter. Here's the thing — Hayward and Alec Burks are both good players, both capable of doing good things and being impact players in this league. So this spot wouldn't seem to stand out as much at first glance. After looking deeper, however, this team had a very noticeable lack of shooting on its roster last seson. And that's something the Jazz must address this offseason. They don't need to find a starting shooting guard. But they must find a knockdown shooter.
No. 4 • Point guard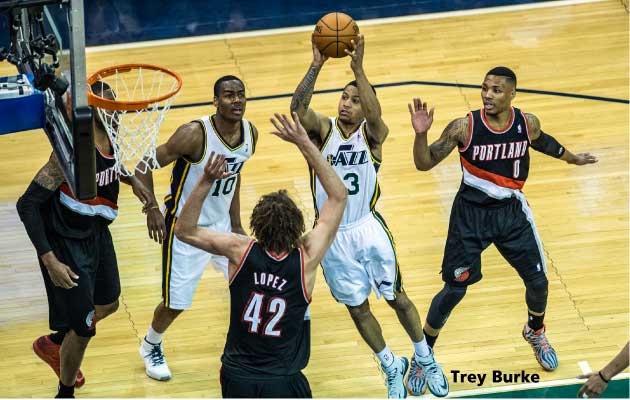 Trey Burke had a very productive rookie season. But is he a franchise point guard? That could be the No. 1 question that begs to be answered next season. We know that he can shoot it, as well as score in the clutch. We think he can pass the ball well enough. Nobody knows if he can defend well enough. Even with that question, it's clear that Burke can play and that he belongs in the league.
No. 5 • Power forward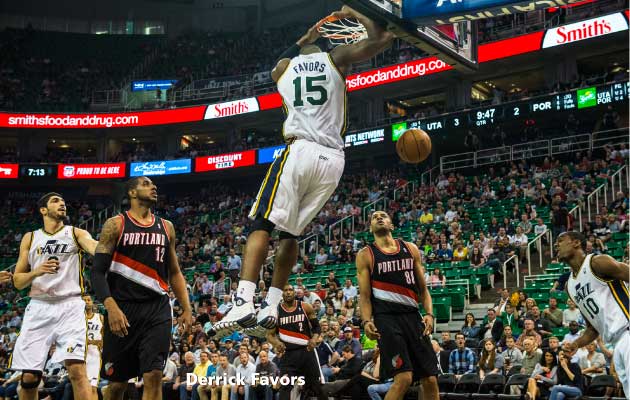 The Jazz have committed big bucks to Derrick Favors, and his new contract kicks in this season. Still, if Utah drafts a power forward, it looks as if his career could come in the paint at center. It's almost astounding to think that Favors still is just 22 years old. He still has a lot of growth in him. The Jazz hope that breakout season comes now.
tjones@sltrib.com
Twitter: @tjonessltrib
Photos: Tribune staff and The Associated Press
Reader comments on sltrib.com are the opinions of the writer, not The Salt Lake Tribune. We will delete comments containing obscenities, personal attacks and inappropriate or offensive remarks. Flagrant or repeat violators will be banned. If you see an objectionable comment, please alert us by clicking the arrow on the upper right side of the comment and selecting "Flag comment as inappropriate". If you've recently registered with Disqus or aren't seeing your comments immediately, you may need to verify your email address. To do so, visit
disqus.com/account
.
See more about comments here.
comments powered by Disqus