Utah to receive new football, basketball uniforms this year
First Published Jul 14 2014 03:39PM
•
Last Updated Jul 14 2014 04:48 pm
University of Utah football and men's basketball teams will both sport new uniforms this season, according to Assistant Athletics Director Liz Abel.
The Under Armour uniforms will look "completely different," Abel wrote in an email. They'll have less striping and no more of the topographical lines that were used to emphasize Utah's mountain landscape.
Football uniforms are expected to arrive soon, with the hope that they'll be in for scheduled TV headshots on Aug. 6. Basketball uniforms are expected sometime in August.
No word yet on whether the Utes will wear a white helmet, called for from time to time by fans on Twitter and message boards.
One white helmet mockup that floated around recently showed a red Block U in place of a drum and feather logo.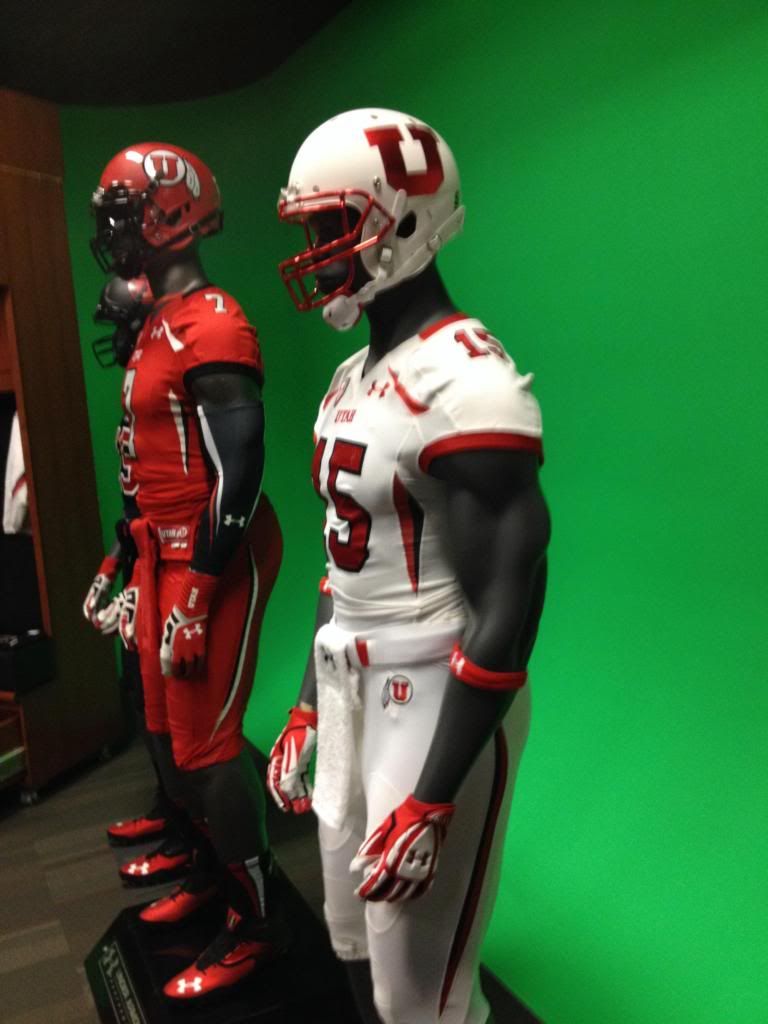 The U. may have recently distanced itself from the drum and feather, but a recently signed memorandum of understanding between the U. and the Ute Indian Tribe Business Committee could well pave the way for more liberal use of the drum and feather.
The Utes will also wear a specially designed jersey to honor the Ute Tribe at a home game in November.
— Matthew Piper
Twitter: @matthew_piper