Yoeli Childs
Bingham | Senior | 6-foot-8 | 18.9 points | 10.6 rebounds | 2.4 blocks | 2.3 assists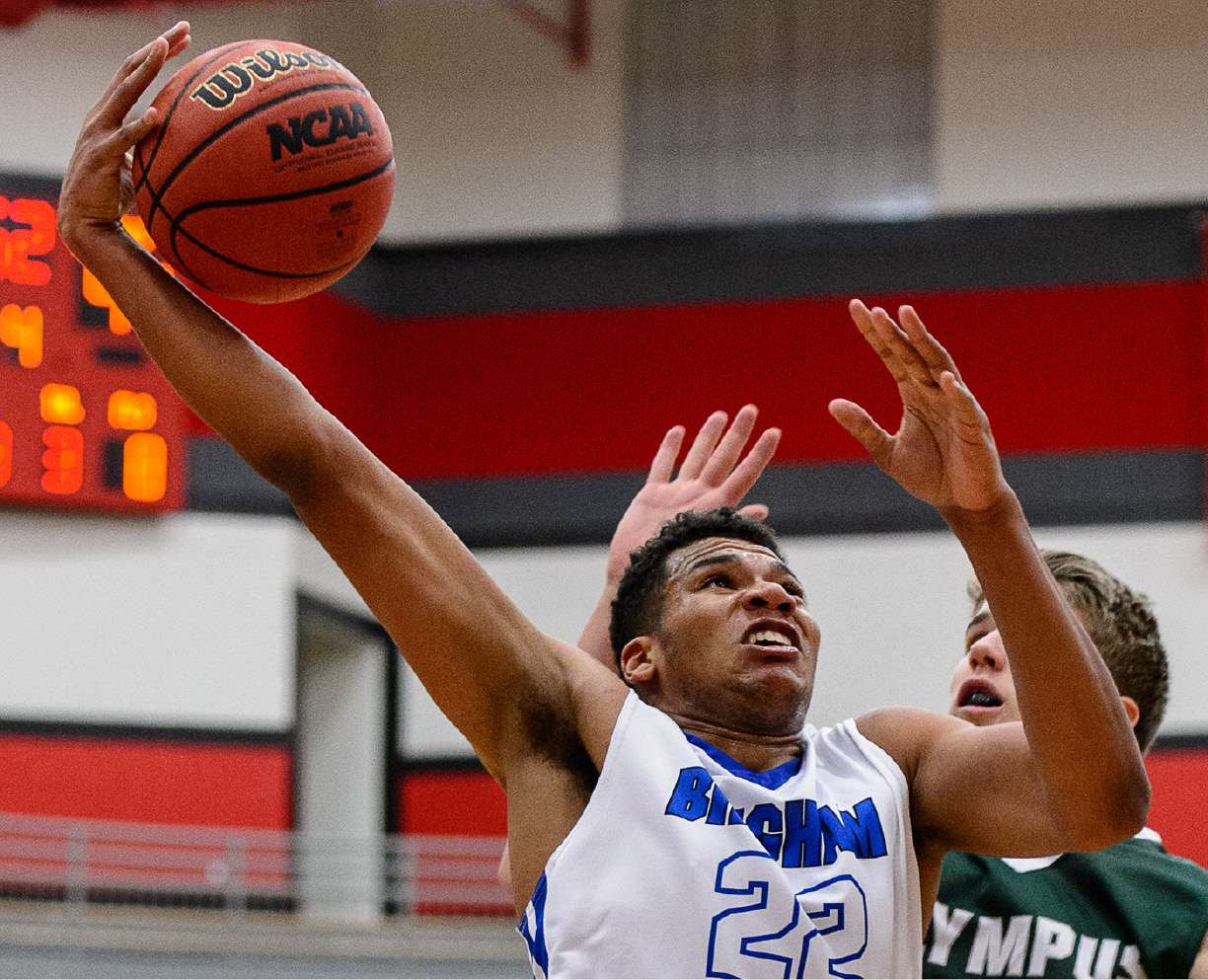 Childs, who will continue his career at BYU, was a dominating factor on both ends of the floor in helping the Miners capture their first state title since 2006. He also improved his ability to hurt opponents from outside by extending his range on the perimeter. Childs connected on 42 percent of his attempts from beyond the arc and knocked down 41 triples. He made 10 3-pointers in his sophomore and junior seasons combined. "He was the backbone of our team," said Bingham coach Jake Schroeder. "Everything we wanted to do defensively, offensive, out-of-bounds plays, using him as a decoy — he was a big part of what we did. Everything we did was based around him and the threat he was."
Spencer Johnson
American Fork | Senior | 6-foot-5 | 19.2 points | 7.5 rebounds | 3.6 assists | 2.8 steals
Johnson applied an old-school approach to the game. He wasn't throwing down windmill dunks or using insane athleticism to overwhelm opponents. Instead he exploited defenders with fundamentals throughout his career. Johnson, who will head to Weber State, excelled at virtually everything, from scoring to rebounding — he stuffed the box score on a nightly basis. "He's a little quiet, but he's methodical," said American Fork coach Doug Meacham. "He's just kind of simple. He gets it done. He's not flashy. You're not going to see some above-the-rim dunk plays, but two points done efficiently are just as good as a flashy dunk."
Preston Sanchez
Copper Hills | Senior | 6 feet | 16.3 points | 2.1 assists | 2.0 rebounds | 2.1 steals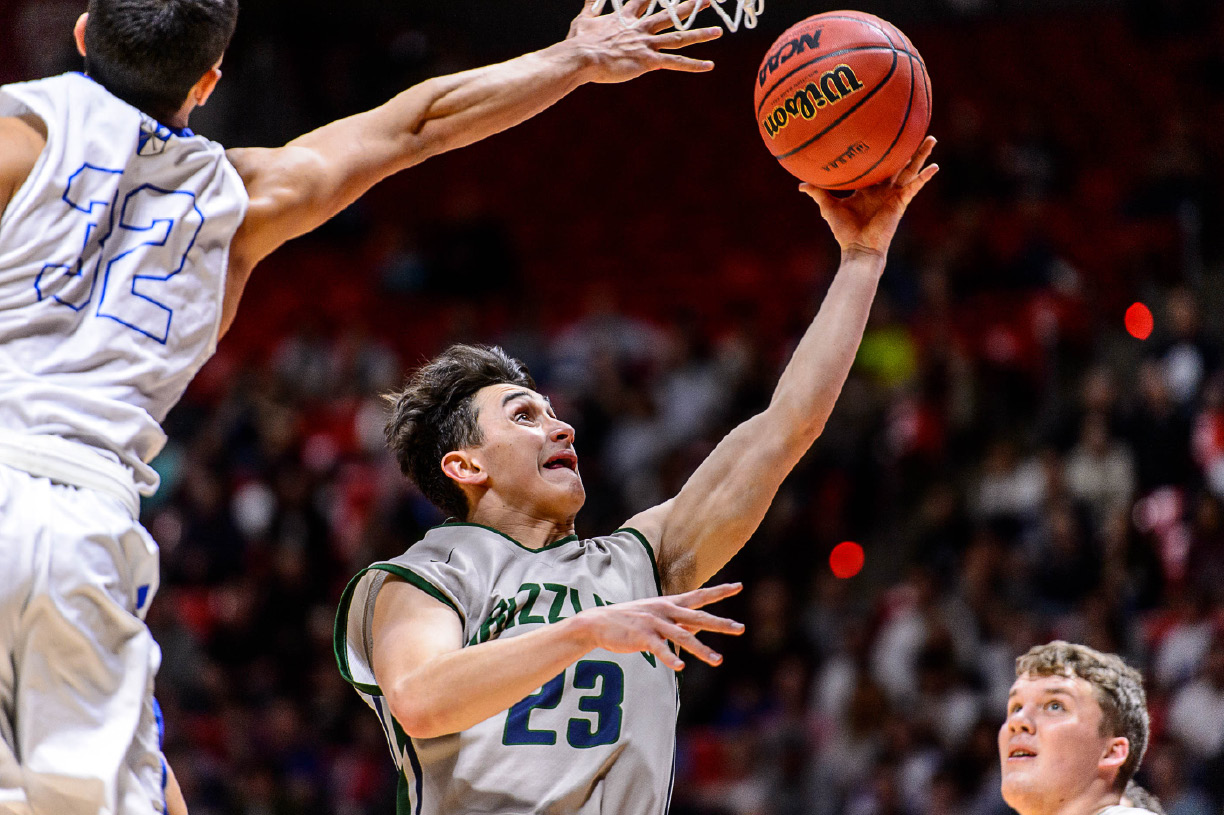 Known for his aggressive style of play, Sanchez forced defenses to respect his range from outside, while his quick-dribble ability allowed him to find creases to the rim and draw contact and prevented defenses from playing too tight. As a four-year starter in the Grizzlies' lineup, Sanchez, who is signed to play at Dixie State, helped establish the program as one of the powers in the 5A classification. "We've already been using him as the face of our program with our youth kids," said Copper Hills coach Andrew Blanchard. "What he did with so little. Obviously his body is not a huge body, where you can take a pounding, but he just did so much with what he was given, and that's something we're going to talk about as long as I'm here."
Koby McEwen
Wasatch Academy | Senior | 6-foot-3 | 19.1 points | 5.5 assists | 5.2 rebounds | 2.7 steals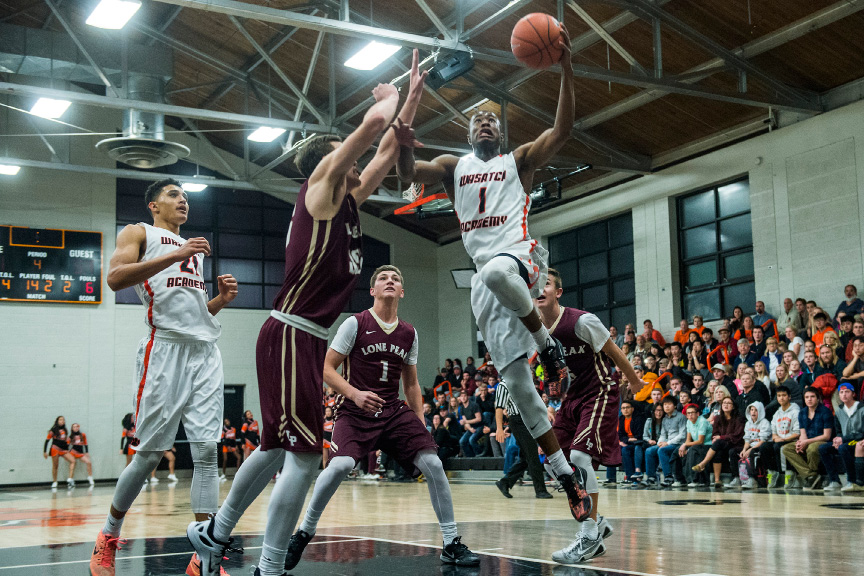 Playing an independent schedule across the nation, McEwen helped Wasatch Academy earn a prestigious invitation to the Dick's Sporting Goods High School Nationals in New York at the end of March. McEwen, who is committed to play at Utah State, is considered a four-star prospect and the gem of the Aggies' recruiting class. "He has so many attributes that Gary Payton had," said Wasatch Academy coach Curtis Condie. "He can run a team. He can defend. He's a leader. He's tough. I've said this time and time again, if my life depended on a guy getting a stop or making a basket — I'd take him over any player in the state, any day, and twice on Sundays."
Tyler Bennett
Dixie | Senior | 6-foot-4 | 21.5 points | 4.2 rebounds | 2.1 assists | 1.9 steals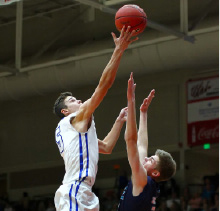 Need evidence Bennett's game could translate to a higher classification? He scored 22 points against Riverton, 21 against Wasatch, 25 against Kearns, and, most impressively, 22 against Bishop Gorman (Nev.). Bennett dominated Class 3A each and every night while propelling the Flyers to their first title in 46 years. "In simple terms: He makes everyone around him better," said Dixie coach Ryan Cuff. "He can score. He's explosive going to the basket, he can shoot it, he hustles and makes an effort to get loose balls, but what's so impressive about him is he plays within the system and shares the ball. He gets other guys involved and really makes them look good."