---
The Piano Guys to headline Red Butte Garden for PBS special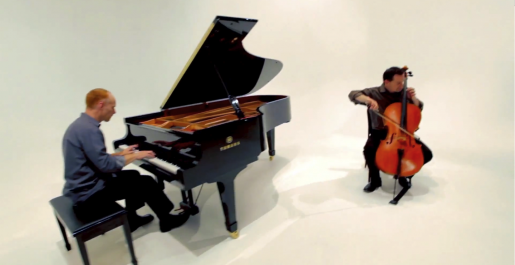 The Piano Guys -- the duo that has become a YouTube sensation -- comes to Red Butte Garden on Wednesday, September 19 at 7 p.m. for a PBS concert special being produced by KUED-TV in collaboration with KBYU.

The Piano Guys are a pianist (Jon Schmidt) and cellist (Steven Sharp Nelson), both Utah natives. Known for their YouTube videos.

"For anyone who's wanted to experience a PBS special as part of the concert audience, this is a must," says KUED General Manager Michael A. Dunn in a press release. "We feel very fortunate to be able to showcase this kind of talent in such a spectacular venue as Red Butte Garden. The concert special will debut in December on KUED and KBYU and will go nationwide to other PBS stations in the spring of 2012. This collaborative production is historic in PBS annals in that we're producing this with our friends at KBYU, who have been an essential partner in producing this for a national public television audience."

Tickets are on sale through Red Butte Garden at $25 ($20 for KUED and KBYU members and $10 for children). Tickets can be purchased online at www.redbuttegarden.org now.

The group's elaborate YouTube videos have received as many as six million views each. Their latest song, "One Direction," received 6,771,000 views.
---
© Copyright 2014 The Salt Lake Tribune. All rights reserved. This material may not be published, broadcast, rewritten or redistributed.