---
Elvis impersonator to kick off new season of "Hoarding: Buried Alive"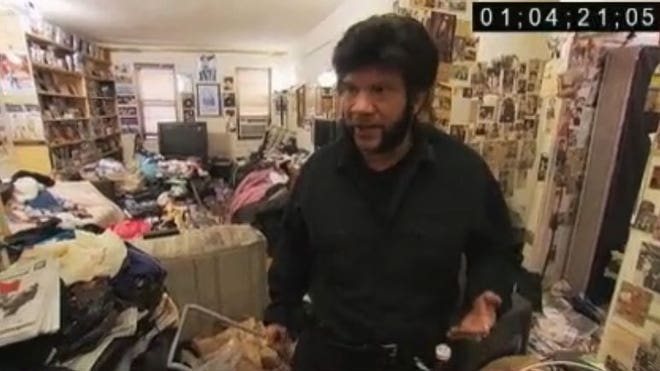 On Sunday, July 8 at 9pm ET/PT (check local listings), TLC brings back the hit series "Hoarding: Buried Alive" for a fourth season.
The network has ordered 18 episodes with nine premiering in July and an additional nine to air in 2013. Thank goodness.

TLC begins season four, according to a press release, "with the poignant story of 51-year-old Cary, who is both a compulsive hoarder and Elvis impersonator hiding behind his King of Rock 'n' Roll garb. Over the course of two decades, Cary's paralyzing obsession with Elvis has taken over every inch of his 600 square foot apartment located in the outskirts of Manhattan. Now, with a home virtually uninhabitable and a bank account almost empty, Cary faces the possibility of parting ways with his memorabilia. Causing life changing ramifications, his obsession has crossed over into the realm of compulsive hoarding."
For a sneak peek, go to https://discovery.box.com/s/9d725bee982272c82d06
And may Elvis live forever.
---
© Copyright 2014 The Salt Lake Tribune. All rights reserved. This material may not be published, broadcast, rewritten or redistributed.