---
Park City-based Skullcandy partners with Warner Music Group at SXSW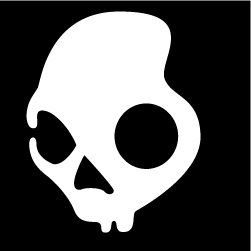 Park City-based Skullcandy just announced their official partnership with Warner Music Group's "The Warner Sound Captured By Nikon" residency at the upcoming South by Southwest® Music & Media Conference (SXSW®) in Austin, Texas.
"The Warner Sound Captured by Nikon" will make its home at Austin's famed La Zona Rosa, with two days and three nights of showcase performances slated for March 13 through 15.

Artists from Warner Music Group's labels will appear live at these official SXSW showcases.

"The Skullcandy brand stands for the seamless balance of style and performance," said Dan Weisman, Director Music Marketing, Skullcandy, in a press release. "With respect to performance, we are responsible for delivering a level of innovation and audio engineering that can maximize performance quality and we're thrilled to showcase this sound at 'The Warner Sound Captured by Nikon' event."

All three evening showcases will be live-streamed. More details will be announced soon. For up-to-the minute information, visit http://TheWarnerSound.com/sxsw and www.facebook.com/thewarnersound.

Follow @thewarnersound on Twitter (http://twitter.com/thewarnersound) for more announcements about WMG's SXSW showcases at "The Warner Sound Captured by Nikon."




---
© Copyright 2014 The Salt Lake Tribune. All rights reserved. This material may not be published, broadcast, rewritten or redistributed.