---
New Slash album due for May; first single out today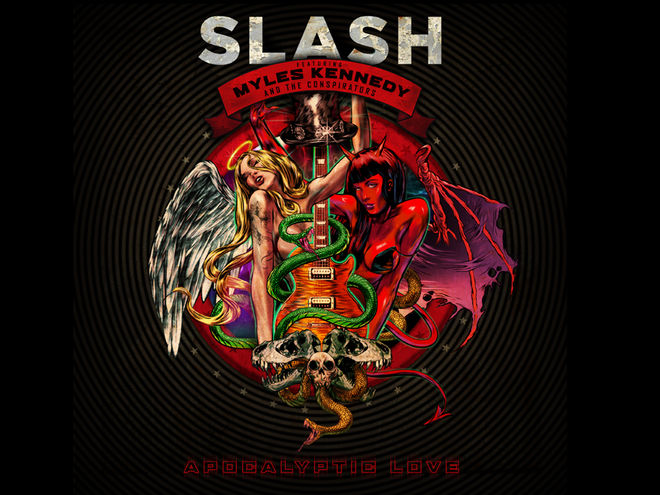 Slash has released "You're A Lie" to radio today.
The song marks the first single off the rock guitarist and songwriter's forthcoming second studio album "Apocalyptic Love."
Listen to a 30 second preview of the song here: http://www.slashonline.com/
You're A Lie" is the second song I brought to the band in 2011 during the last tour," Slash said in a press release. "We worked on it at soundcheck somewhere, I can't remember where. It's gone through some minor changes along the way, mainly the chorus. But for the most part, it's remained true to its original arrangement. I can't wait to play this live."

The new album features Myles Kennedy and The Conspirators and will be released May 22.
All the songs were written together by Slash and Kennedy and cameras have been rolling throughout the entire making of the new album. Check out all four exclusive behind-the-scenes episodes airing weekly at:

Episode 1: http://www.youtube.com/watch?v=SIYbyb8xXTQ
Episode 2: http://www.youtube.com/watch?v=eiCJ4cAZPxo&feature=relmfu
Episode 3: http://www.youtube.com/watch?v=V5lX2C4ZZtI&feature=relmfu%20
Episode 4: http://www.youtube.com/watch?v=ntisV8dT7AQ&feature=player_embedded
---
© Copyright 2014 The Salt Lake Tribune. All rights reserved. This material may not be published, broadcast, rewritten or redistributed.